Whether you want a gag gift to add to the mix or your partner has a sincere love of all things odd, quirky, or disturbing, these dirty Christmas gifts will give you plenty to think about (and cause shenanigans at the next office Secret Santa).
1. THE CANDY CANE
---
I don't mean the generic boxes of tiny treats that stay long after Christmas, I mean THE candy cane – the one that has made it to nearly every "strange sex toy" list.
The funny thing is, it doesn't look like that bad of a toy (at least compared to all the craziness out there). It looks fairly well made and there are no luster paints. So, this mild end of the sex-toy-scale might actually be an acceptable gift.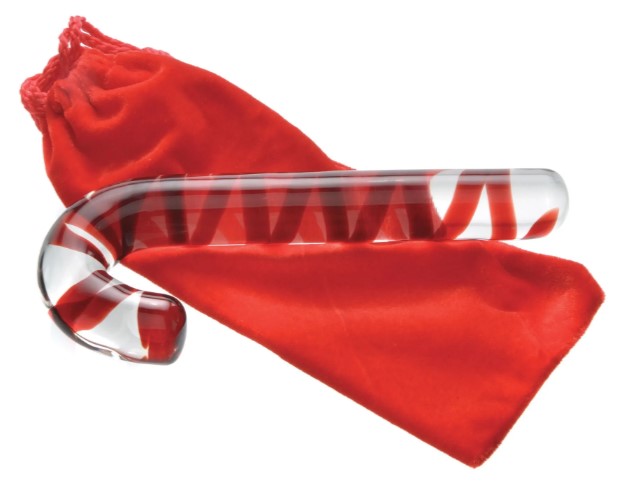 2. DIRTY DECORATIONS
---
In the world of sex toys, nothing is off limits – just look at the baby Jesus butt plug. So, it shouldn't be a surprise that there are naughty tree ornaments.
This one is a disturbingly happy Santa. The look the gave him is SO happy … I'm wondering if it's not just Christmas that comes just once a year. The bad news? I couldn't find the link for the actual store. The good news? Our old friend Esty comes to the rescue!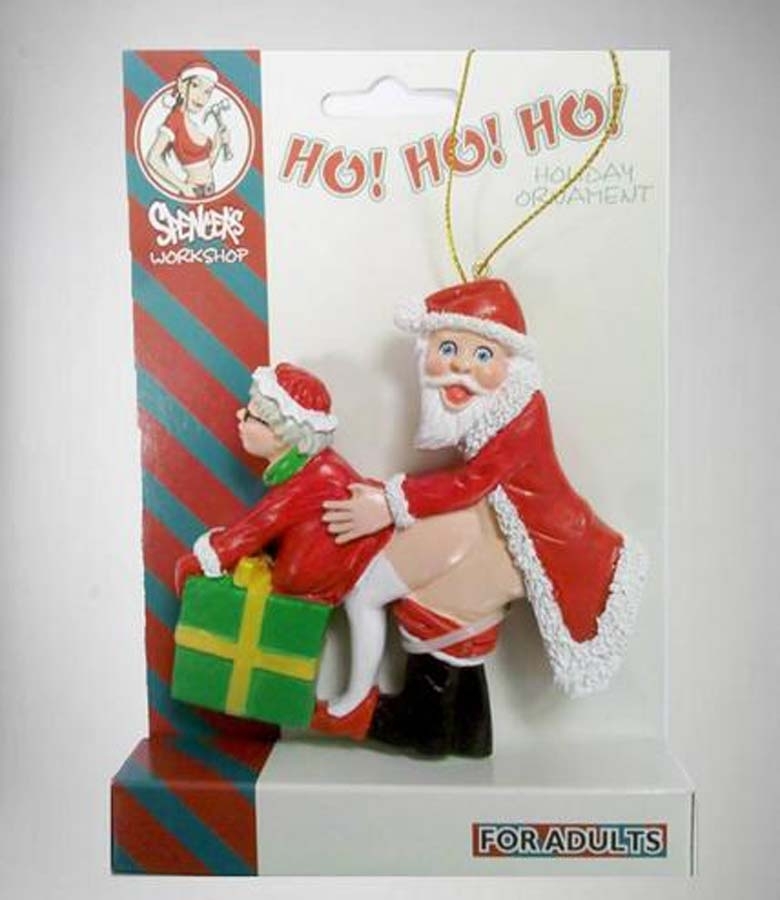 3. DEPARTED JINGLE BALLS
---
This cock ring is another that's made its way around the internet – and the Out of Stock signs on every store is either because they were sold out, the seller doesn't bother anymore, or they couldn't handle all the "press".
Still, it's amusing to imagine this toy ringing on your ding-a-ling while you partake in some Christmas cheer. I'm also wondering if the bell edges are sharp.

4. DICK LIPSTICK
---
Yep… REALLY … it's lipstick in the shape of a penis. It gives a whole new meaning to the term "stocking stuffers", AND it comes in a surprisingly impressive array of shades.
Amazon reviews have been greatly positive and back up the idea that it's a fantastic conversation piece (imagine whipping it out during your next girl's night). Remember, if you want a specific shade, you have to tell them – otherwise it random.

5. NAUGHTY SOAP RING
---
This one SCREAMS "perfect gag gift … that might not end up a gag".
It's a simple soap ring for your ding-dong, but with clever wording like "polish the North Pole", "Jollies all around", and "You can't keep a good Elf down", it's shoved into the holiday zone. Enjoy lathering up!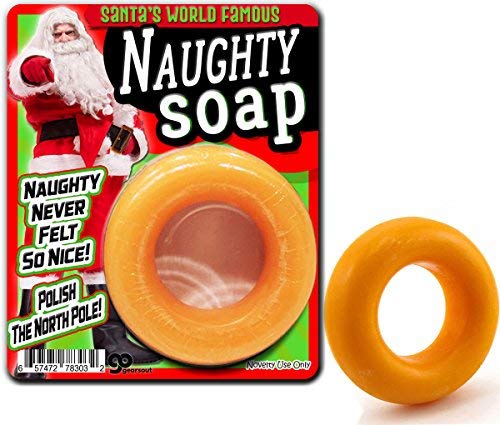 6. ELF VIBRATOR
---
Again, this shouldn't be a surprise when there are chicken bullet vibrators, corn on the cob dildos, and Japanese uncle sex toys. Still, we love the Christmas theme.
What I don't love is the look on the elf's face. It's a confusing array of emotions mixed with a nearly crossed-eyed, frowning expression. Like your vagoo is too tight and he's feeling the squeeze. However, if you can get your hands on one, do it! This vibrator goes in and out of stock like mad.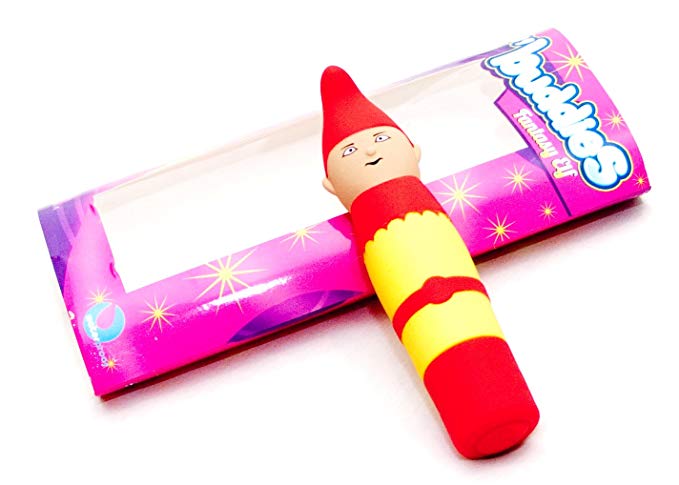 7. FRUITCAKE NIPPLES
---
This list wouldn't be complete without something that looked like your auntie's attempt at DIY adult accessories. But the best part? They not! They're totally a mass-produced product on Amazon.
There are a ton of nipple pasties out there, but this one caught my eye because of the brown sequins. Yep! We go from felt to tacky sparkles faster than you can say reindeer.
It's also the craziest choice to go for the one food that most people hate.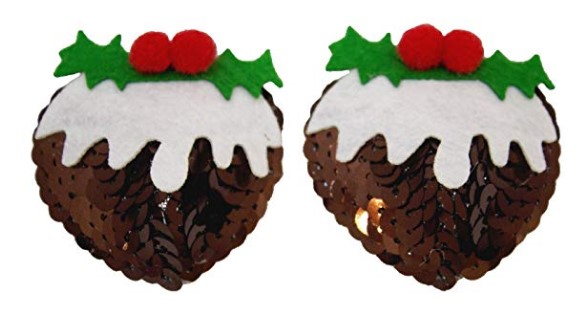 8. WILLY WARMER
---
It's Grandma's crochet!! Finally. Life would not be complete without a knitted wool product to go with your ugly Christmas sweater. Dress your dong up like a December tree and spread the cheer (I just hope it's not itchy).
As if things weren't fantastic already, this Etsy artist does custom jobs! You'll be able to sport a different willy warmer for every holiday (including Canada Day).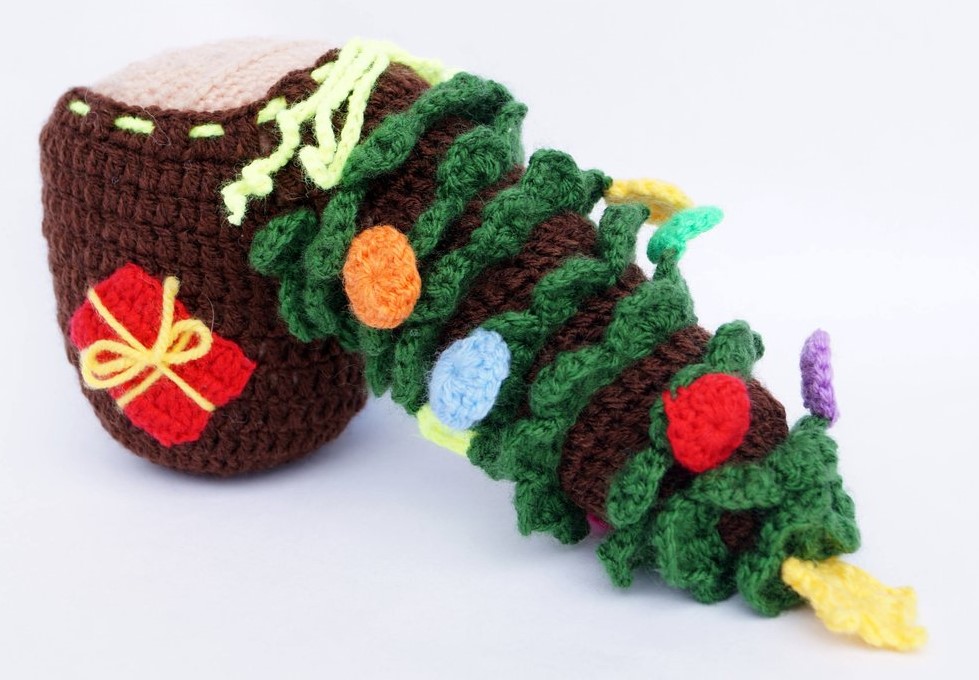 9. TREE PLUG
---
From the makers that brought you the Elf dildo … we now have this "gem". I can get behind the idea of a dildo wand, but what makes my face pucker is that they also advertise it as a butt plug – which is BAD and DANGEROUS.
Butt plugs need to have a base that's flared wider than the toy, so things don't get lost up the bum. So, if you get this gag gift, make sure they know it's not for the butt.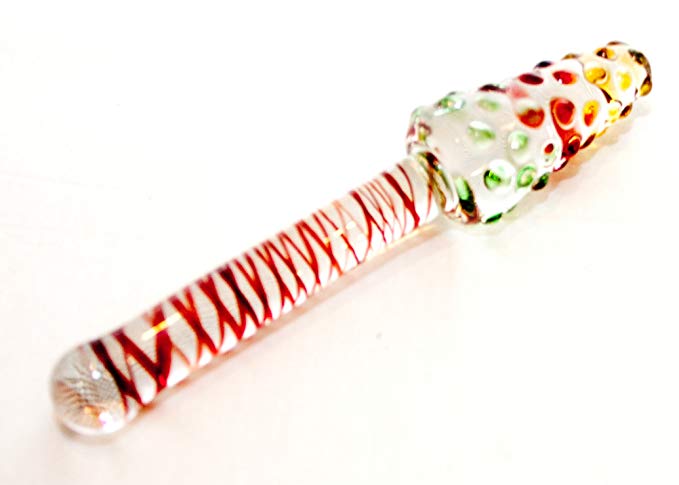 10. REINDEER THONG
---
Oh man-kinis, how we love you.
It was also hard to choose just one (because there are SO many out there), but this one is disturbing enough even without the G-string aspect – imagine its googly eye bouncing around as he struts his stuff. Sadly, the musical version isn't available. BUT, you can still find candy canes, elves, Santa hats wreaths, and ugly Christmas sweater for your penis.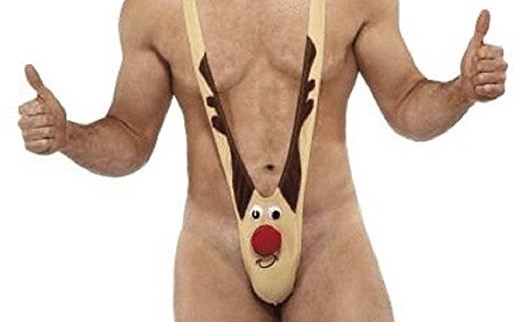 HAPPY HOLIDAYS!
Also, if you want more fun articles, you might like these…
How about you? Which of these toys would you buy? Share in the comments!