Spring has sprung, the grass has riz. I wonder where the sex toys is? (It might not feel like it for some people, but I swear spring comes in March!)
To celebrate the coming season, here are a list of spring-themed sex toys – a few luxury options, many affordable ones, and all worth looking at.
1. LEAF VIBRATORS (link)
---

It's only fitting, when the trees are budding, to have these foliage-themed toys on the list. Just look at the names – bloom, vitality, life, fresh. They're body-safe silicone, very decent for vibrator strength, and are one of the more environmentally sex toys out there. Have a peek and seek which one strikes your fancy.
2. FLOWER BUTT PLUGS (link)
---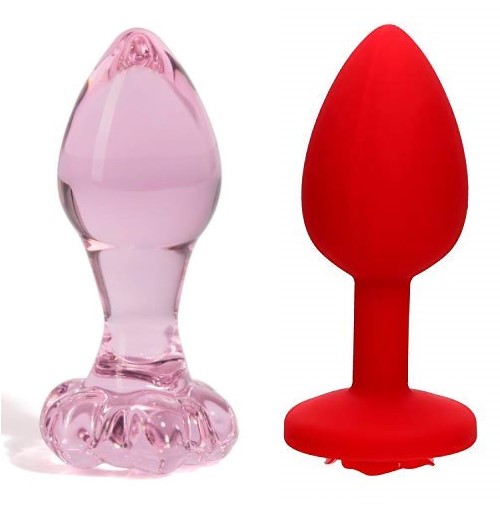 Roses are red. Violets are blue. If you're new to a butt plug, these are for you.
And there's even an actual rose on one of them. The silicone plug looks pretty good. Tapered tip, thin neck, wide base, all good boxes to check (take extra care cleaning around the flower part though), and the glass one actually looks okay considering it's an icicle product (which are a bit hit or miss). They're also on the small side, so they're great for beginners.
3. FLOWER BUD WAND
---

If you're looking for something more on the budget side, this one could be a winner. It's under $20 with good material and lots of vibe choices. I've personally never tried it, but I would love to hear from those who have. I'm especially curious to know if the vibrations are felt in that cute, little leaf on the side.
4. THE CHICKIE (link)
---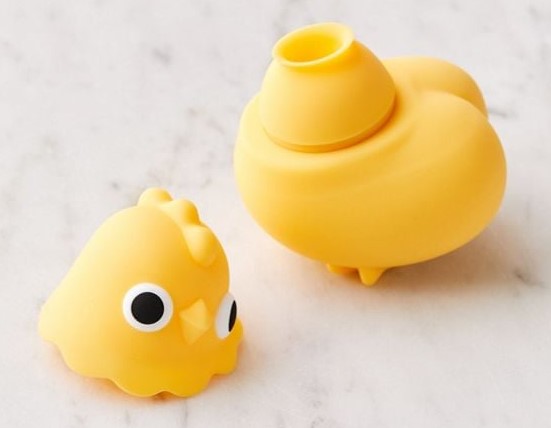 Emojibator is famous for the eggplant, banana, and chili vibrators, but they've recently come out with a suction vibrator (think of the Satisfyer or Womanizer). Everything about this company is bright, fun, and totally sex-positive. The springtime bonus? They look like those little peep marshmallows you get during Easter.
5. TENGA EGGS (link)
---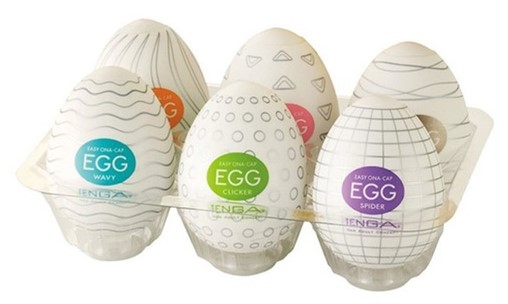 Imagine sending your man on an Easter egg hunt for these! Tenga is famous for their masturbators – and while their larger ones are pricy, these little guys are VERY affordable. They also come in a wide range of sleeve textures. Keep in mind, that they're cheap for a reason – very stretchy and pleasurable, but will only last you a few tries.
6. UTIMI COCK RING AND BULLET
---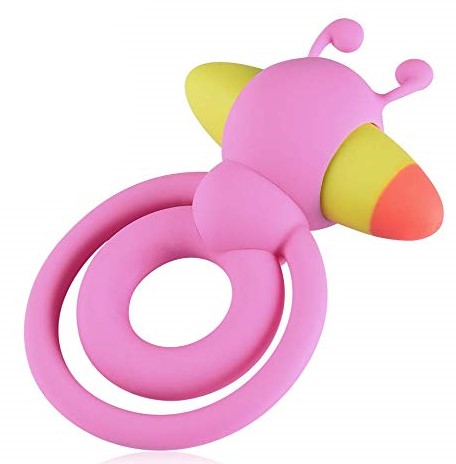 We've had the birds, now how about some bees? I've tried this brand before, so I can at least vouch for their overall quality. Pay attention to the measurements if you think you might want to try it (inner ring diameter 0.8"/2cm; outer ring diameter 1.7"/4.3cm).
7. NORA BY LOVENSE (link)
---

It's the original Bluetooth rabbit vibrator! There are two strong vibrators (one in the clit arm and one in the head), rotations, vibrations, dual controls, patterns, and smartphone control. This is definitely a luxury option, but one I've personally tried. It wouldn't be spring if we didn't have a bunny!
8. PINK BLUETOOTH BEE (link)
---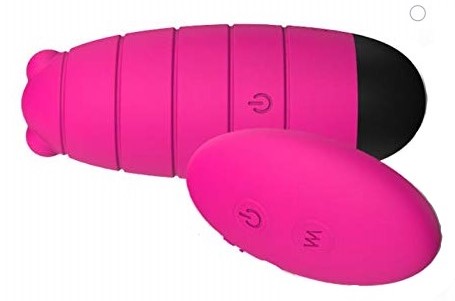 Okay, that's not really its name. I'm just sick of Amazon naming conventions. This bullet vibrator might not have the wings, but the rest is the bee's knees. There seem to be many promises of Bluetooth connectivity, 2-hour battery life etc. I would love to know if it's all true!
9. BEE "BODY MASSAGER" (link)
---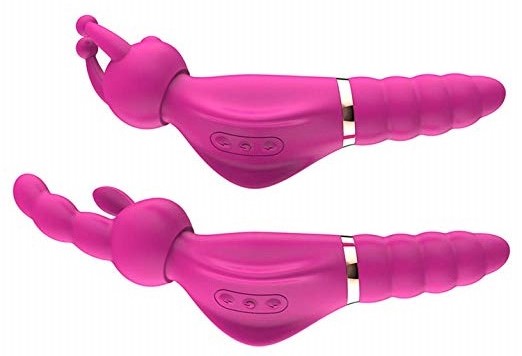 Yeah, we know what part of the body it's going to massage. They call it a bee, but I'm also getting hints of a caterpillar. I love this because it has interchangeable heads for different stimulation. I hope the vibrator is strong because this would make it fabulous.
10. VIBRATING BUTTERFLY (link)
---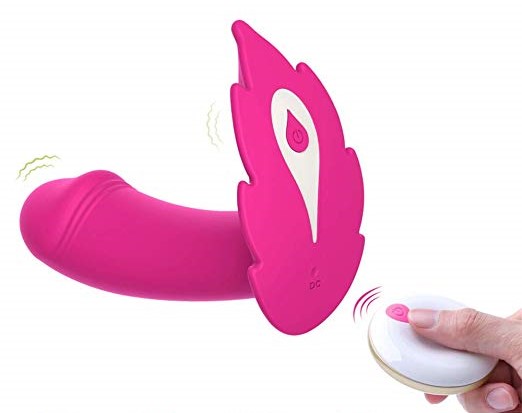 They're not quite vibrating panties – more wearable dildos and clit vibrators. They're also sometimes called butterflies. I like the look of this one for many reasons – material, design, waterproof, it even heats up. It's also not exorbitantly priced.
11. SUNSHINE YELLOW DILDO (link)
---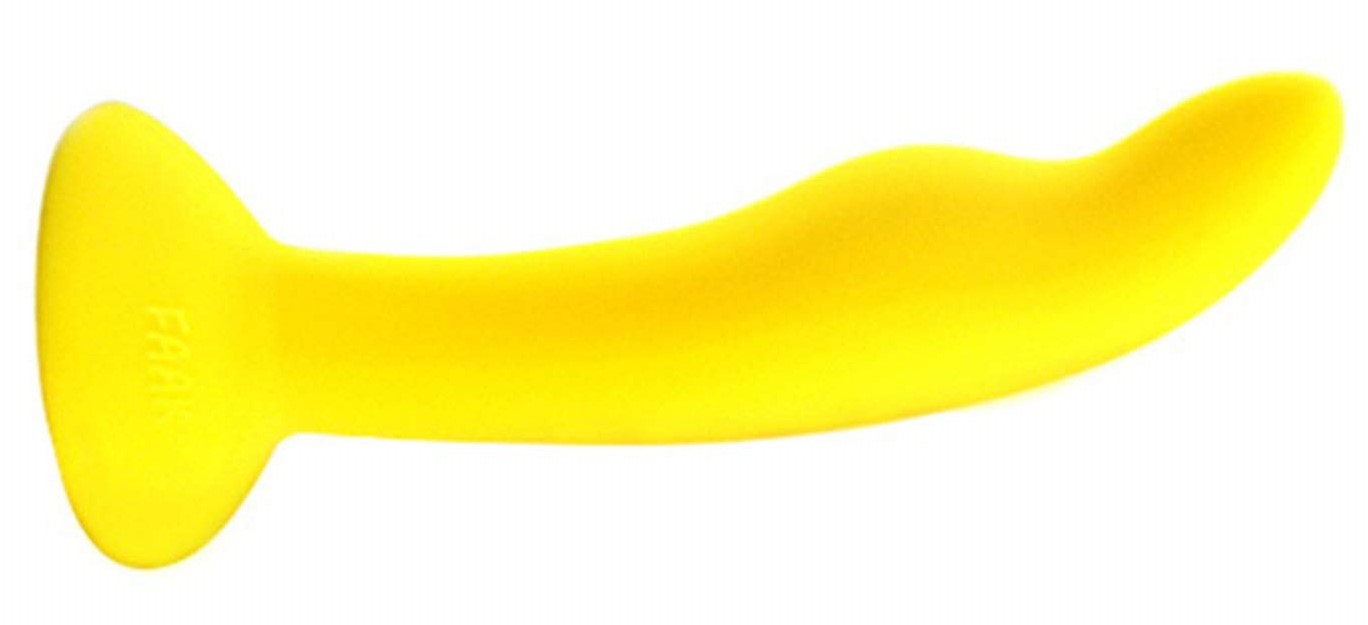 Yes, this might be for the ladies, but the gents can use it too as an anal dildo. The base is wide enough (as long as it's not too flexible and will end up slipping in). Looks like it will fit in strap on harness too. Nice!
BONUS – ADD SOME "RAIN" (link)
---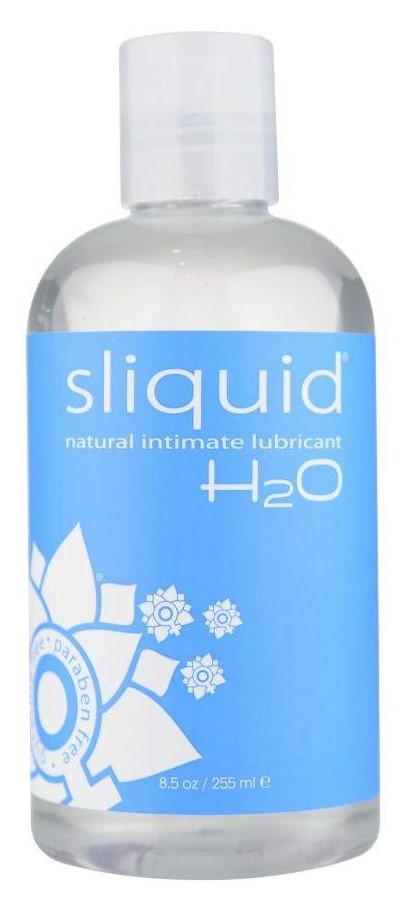 It wouldn't be spring if it wasn't wet as hell. It's also a good idea for sex toys.
Remember, even if you're already slippery, add some to your toy before play. Sliquid H20 is my go-to brand. Great PH, osmolality, ingredients etc. i
I's also waterbased, which means you can use it with ANY toy material.
Also, if you want more sex toy articles, you might like these…
How about you? Which one caught your eye?  Share in the comments!