If you're looking to add some sunshine to your sex toy collection, here are some that might interest you. There's everything – cheap, expensive, vagina, masturbators, serious toys, geeky ones, and more!
1. COLOR POP BULLET (link)
---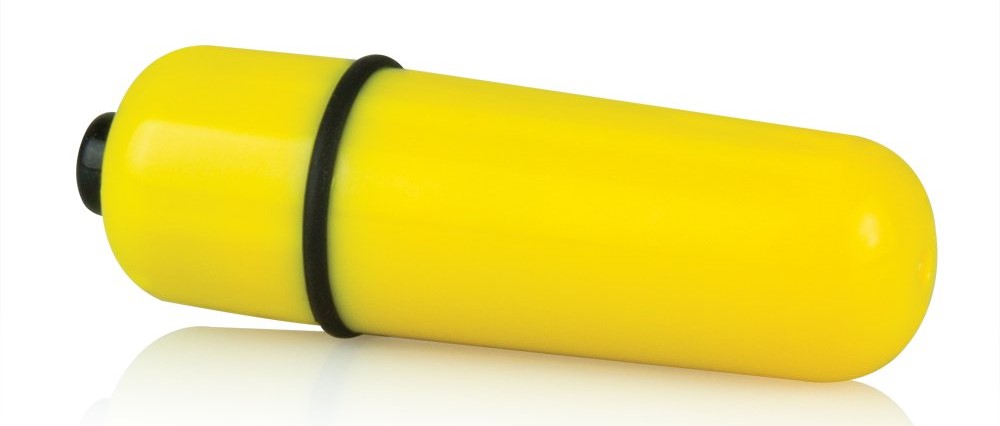 Screaming bullets usually make it into the color collections because they come in a wide variety of hues. They're cheap, straightforward, and as close to "throw away novelty" as you can get while staying body-safe (with ABS plastic). I can see these being fun additions to bachelorette party gift bags.
2. PUMPSHOP VIBRATOR
---

It's always fun to find new and different sex toys designs. I haven't tried this one, so I don't know how the battery life or vibrations would hold up. I can guess that the vibrator is housed lower in the toy casing, so things might get a little dampened by the time it gets to the "flower" part. It might be good for a fun gift or those who like gentler vibes.
3. WIRELESS MINI BULLET (link)
---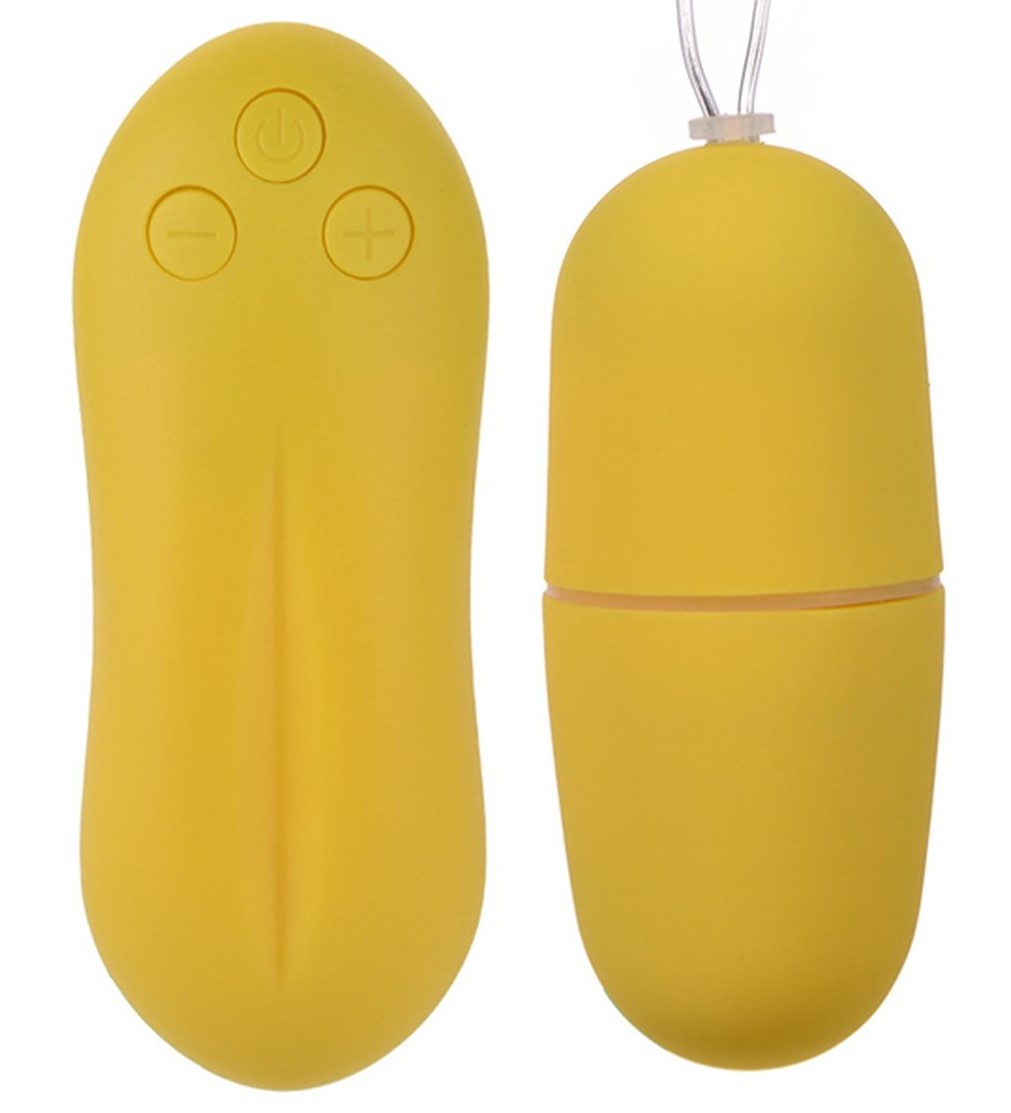 Sometimes called mini bullets, remote bullets, or remote love eggs. This model looks like most other designs out there – BUT I would be careful when cleaning around the cord connection or the center seam. With such a low price point, it might
4. "DUO TONE" KEGEL BALLS
---

Kegel balls don't cause orgasms! They're meant to insert and "flex around" to strengthen your PC muscles – which leads to better bladder control, post-birth repairs, and even better orgasms (which is why they're lumped in with the sexual wellness products). If you don't know how to use these, make sure to do your research first.
5. BUNNY BUTT PLUG
---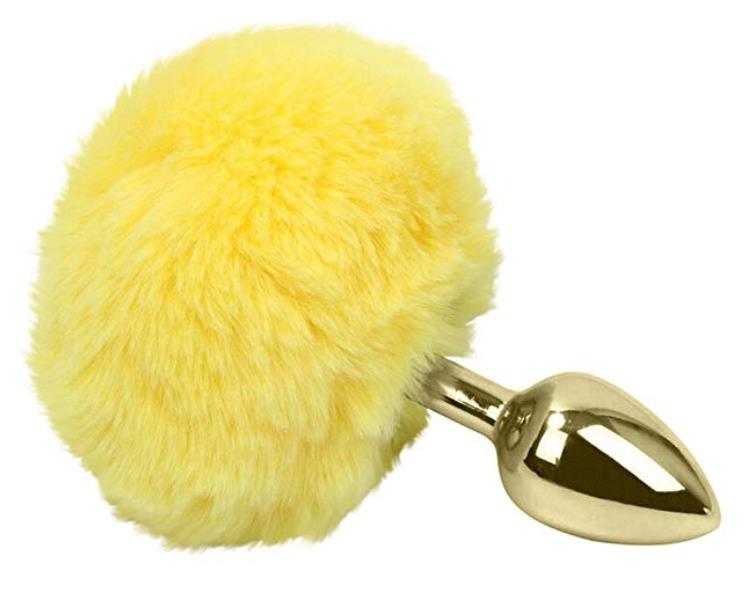 Aside from being adorable, it's totally Easter-appropriate. If you're into pet play, or just want a fun butt plug, this is a super cheap option. Just make sure your butt region is clean because you'll want to keep as much away from the fur as possible.
6. BAD DRAGON MASTURBATORS (link)
---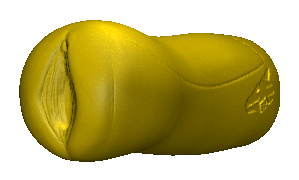 First of all, apologies for the picture (they only had the rendered example for the yellow one available). The "Sofia" isn't the only masturbator by Bad Dragon – it was just the least threatening for anyone who isn't familiar with their products (don't get me wrong though, I personally love their outrageous designs). The best part is that the color palette is customizable – so you can have bright yellow if you want!
7. YUMMY SUNSHINE (link)
---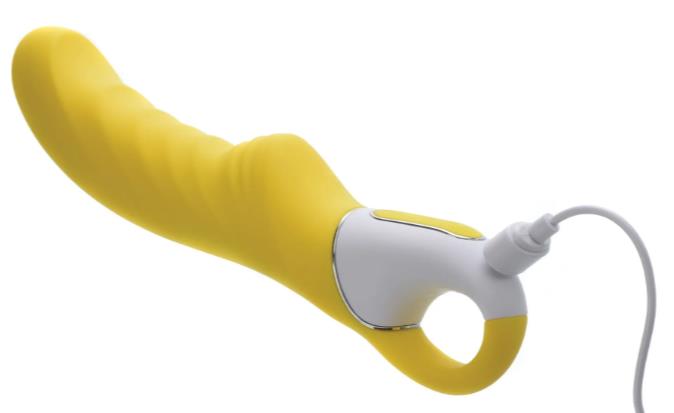 A fairly standard dildo with all the usual bells, whistles, and price range. There's also some nice ribbing, an okay g-spot curve, and an interesting handle. And, Satisfyer is the same company that makes the clitoral stimulators that look like penguins (if you're looking for a familiar or trusted company).
8. VENICE VIXEN (link)
---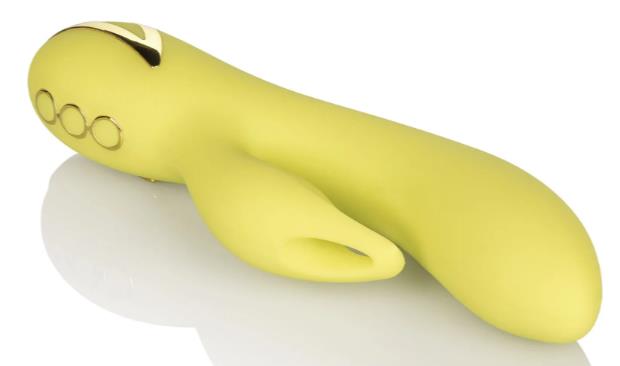 A lovely pastel sex toy that says it's "extra strong" in the vibration department. Considering it's nearly $100, I hope it would blow my socks off.
9. AQUAMOAN (link)
---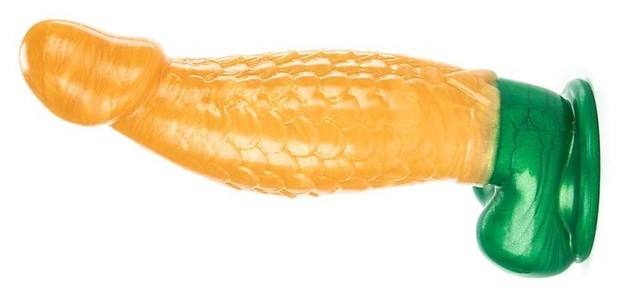 If you've never heard of "GeekySexToys.com", you're welcome! Their line is perfect for those who want a bit of fun and fantasy in their sex toys instead of the super-serious versions that flood the market. The Marvel superhero-themed "Aquamoan" is a perfect example. They say there is only a limited number available, so you might want to jump on this dildo train as soon as you can.
10. "LASER SWORD" DILDO
---

It's a lightsaber dildo… do I really need to say more? Well, I could say that they also come in different colors and LIGHT UP! I know what's on my birthday list this year.
11. POKEMON PIKY (link)
---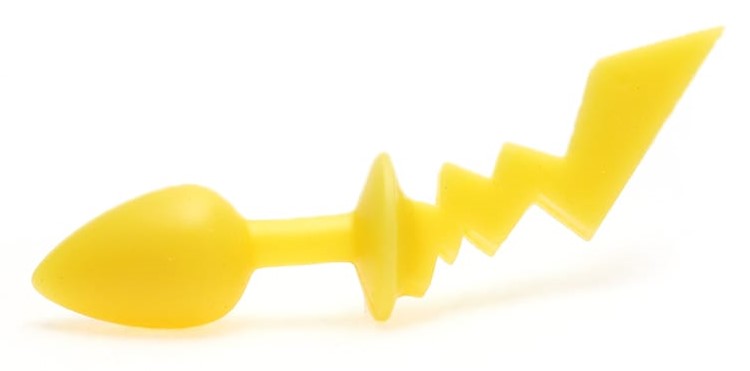 If you REALLY love Pokemon, there's a butt plug for you! Sport a little lightning tail and see if your partner can "catch" you. Extra points because it's made from 100% silicone.
12. PICOBONG VIBRATOR (link)
---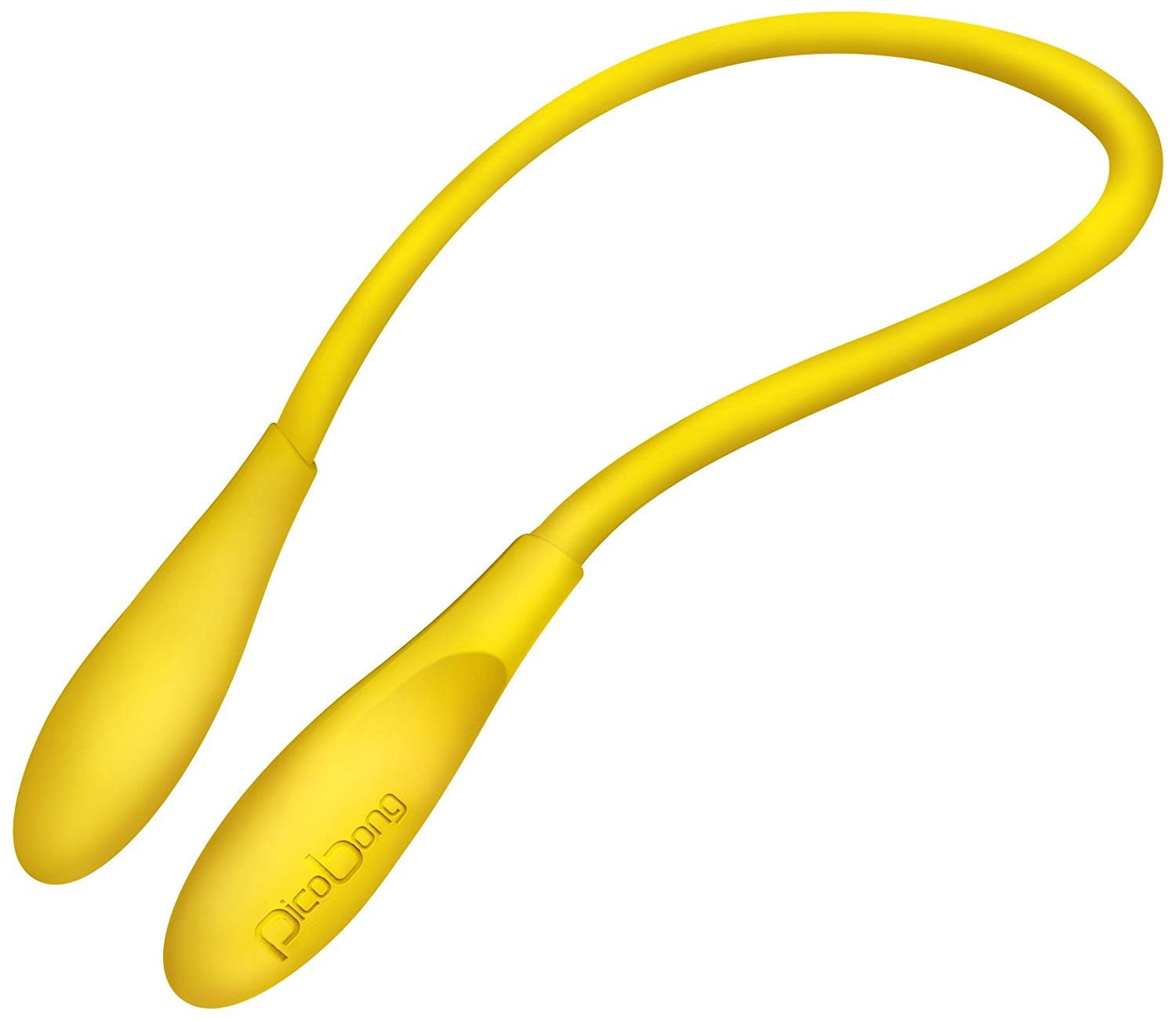 Granted, this looks weird AF, but the instructions clear any confusion up pretty fast – it's basically two vibrators you can bend into whatever shape you want (and to reach any sensitive places you want). If yellow isn't your thing, they do have other colors. This is definitely a toy I need to try.
13. TOUCHE GPOT VIBRATOR (link)
---

Another bright, happy vibrator complete with g-spot curve. The product details say it's silicone, but you should still do a burn test before you use it (just in case).
14. TOUCHE BRIGIT
---

Another product from the same company, but, for some reason, I like this design a lot more. I guess because of the interesting "scales" on the bottom.
15. I RUB MY DUCKIE (link)
---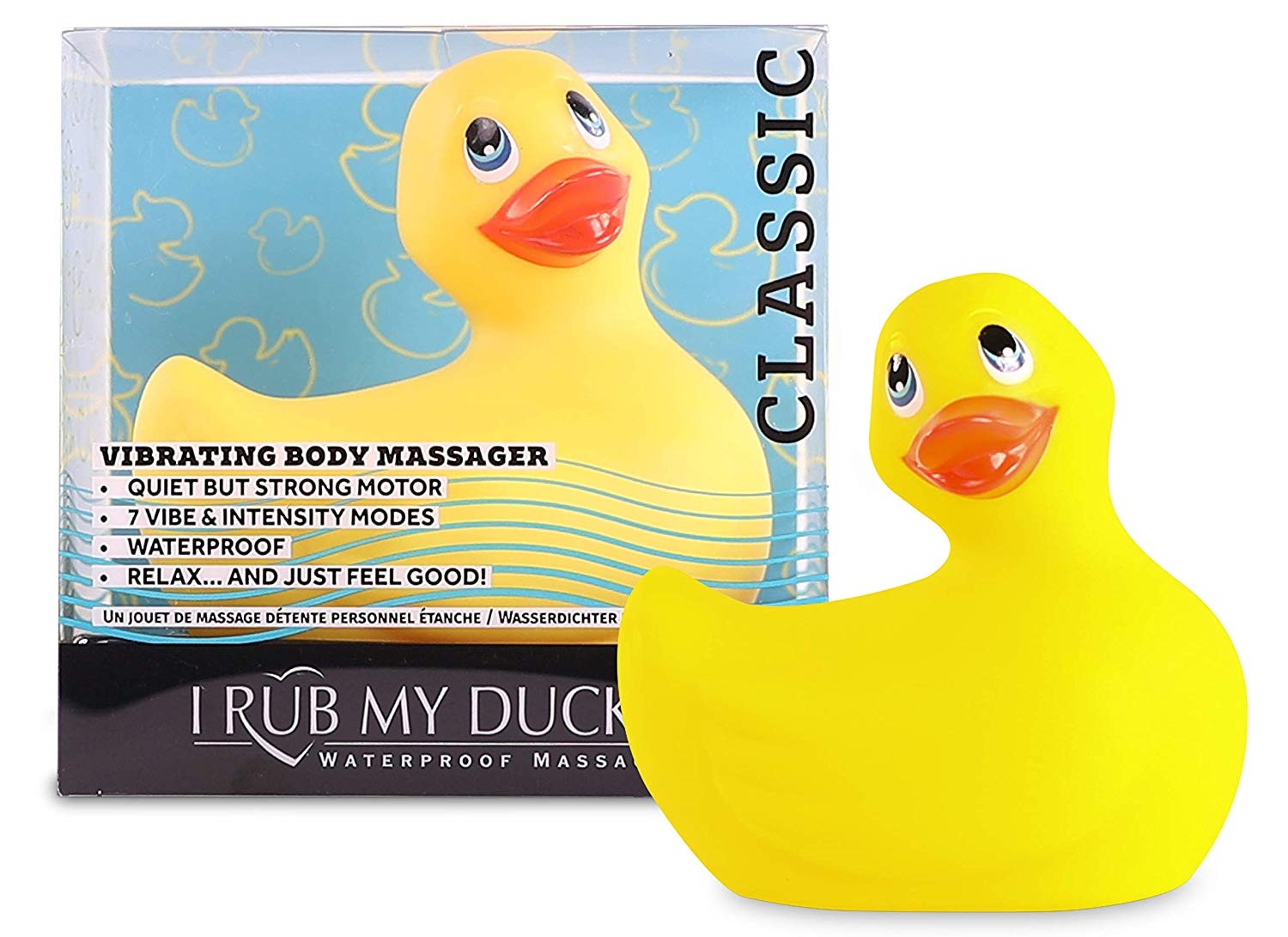 Okay, you KNEW this one was going to be in the list. And NO (for anyone who's never seen it before), it's NOT the kind of toy that goes in your kid's bath. It's a toy for BIG kid's baths.
16. TICKLER SUNNY (link)
---

The "Tickler Sunny" seems to have a very similar design to the "pumpshot" (the first toy on the list), but the end flower in this one looks like it could be more pinpoint stimulation – I'm not 100% certain though and would have to test them. All I'm sure about is that it's cute as hell.
17. PINA COLADA SLUBE (link)
---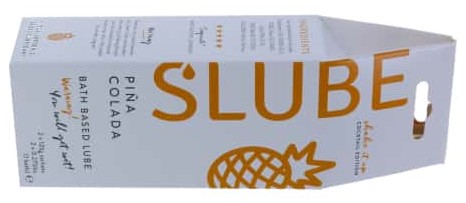 Slube is a powder you add to you bath water and turn it into a huge pool of slime. Why?…Well… why not! Some people LOVE the feeling of slick liquids against their skin.  If you have health or environmental concerns, check out their list of features on the site – it's fairly impressive.
18. EMOJIBATOR BANANA (link)
---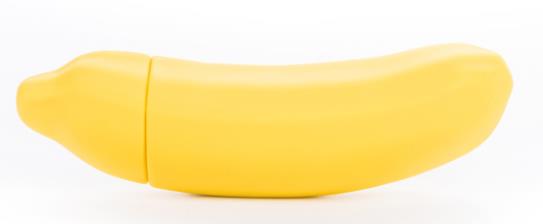 Finally, we have the Banana vibrator by Emojibator – a sex-positive company that promotes quirky sex toys and other fun products. I've reviewed this one in-depth and definitely recommend it.
Also, if you want more colorful articles, you might like these…
How about you, dear readers, which of these yellow sex toys would you try? Share in the comments!