Penis sleeves are easy ways to help add girth and length, add a bit of fun to the bedroom, or help dampen the sensations (if you're looking to last longer). But no matter what your personal reasons for wanting to try one, there are some things you should be aware of first (particularly what's on the market and how to spot a great design from a dud)…
1. MATERIAL – There's WAY more bad than good out there. Too much latex etc. If you can get silicone ones, that's your best bet. There's a pile of TPE/TPR, which is body safe but porous, which might influence your decision.
2. THE FIT – There needs to be enough flexibility or "give" to the material to let you get into the sleeve but be snug enough not to slip off. If it has a cock ring, you'll need to pay attention to the diameter and how snug it will fit.
3. VIBRATORS – Don't expect miracles from the bullets included with any sleeve. They're the dime-a-dozen kind and meant to add a bit of extra excitement. If you want a good one, make sure the ring that holds the bullet will accommodate your preferred replacement.
I chose ten examples across several distributors. Here are my first impressions…
GRAND MAMBA (link)
---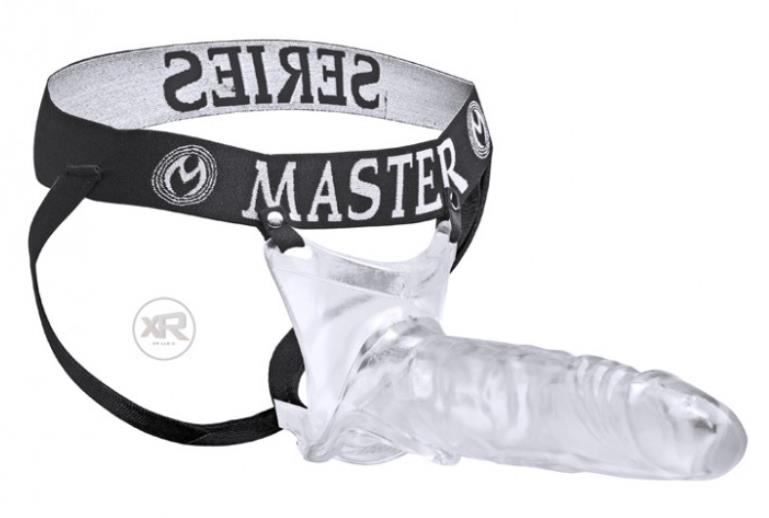 I like and don't like this one.
I like the fact it has a harness (extra stability and keeping it from slipping off). It also has great length and girth without going to elephant status. The clearness ggivesyou a sort of "peek a boo" thing, which might turn some people on.
My problem is the harness is elastic and the sleeve is TPE.
The flexibility of the harness makes it great for fitting a wider variety of bodies, but it also makes things harder to stay in place (similar to strap-on harnesses). Granted, I haven't seen the material – it might be the sturdy kind of elastic. However, the toy IS porous and cleaning will be an issue (especially if you're going to do any anal play).
It's also on the pricy side, but that's more of a personal pro or con.
FEEL REAL ENHANCER (link)
---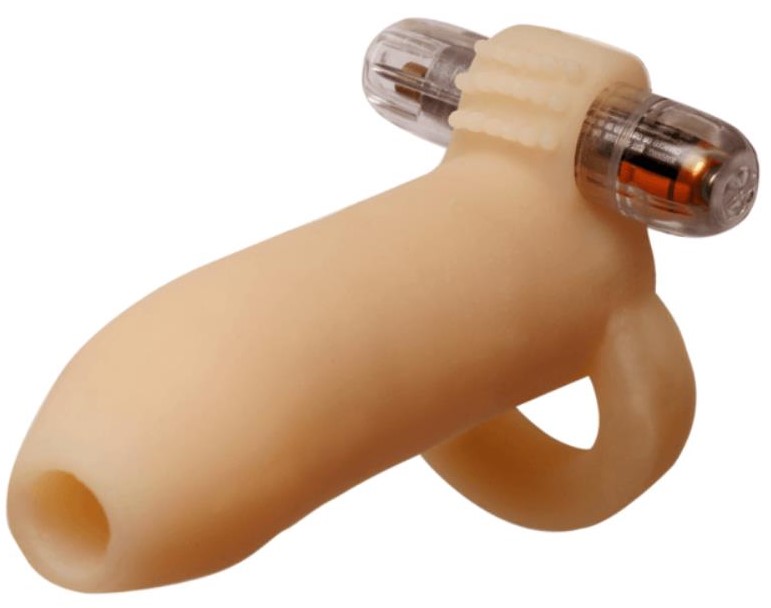 It's pretty straight forward as far as sleeves go – a sheath with a cock ring to hold things in place. They've added a ring to add a bullet vibrator (which also has some nubs for extra sensations). It looks like you can take it out and add your own, which is great.
The end hole will either let the tip breathe better or (if you're longer) let you slide through and just add some girth (I believe you can also trim the end for a better fit).
It is, however, TPR rubber. Sigh. Okay, I guess it's better than the other stuff out there.
SENSO SLEEVE (link)
---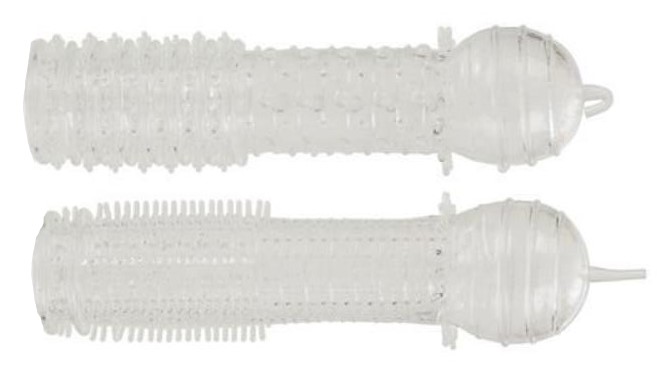 The double pack seems to be more about texture than length or girth. Which is fine – not everyone wants drastic changes. It's more of a French tickler. It will fit over a dildo or vibrator as well as your partner. I think there's enough thickness to offer some desensitization (if you need that sort of thing).
Material – TPE rubber. God damn it.
COLT SLUGGER (link)
---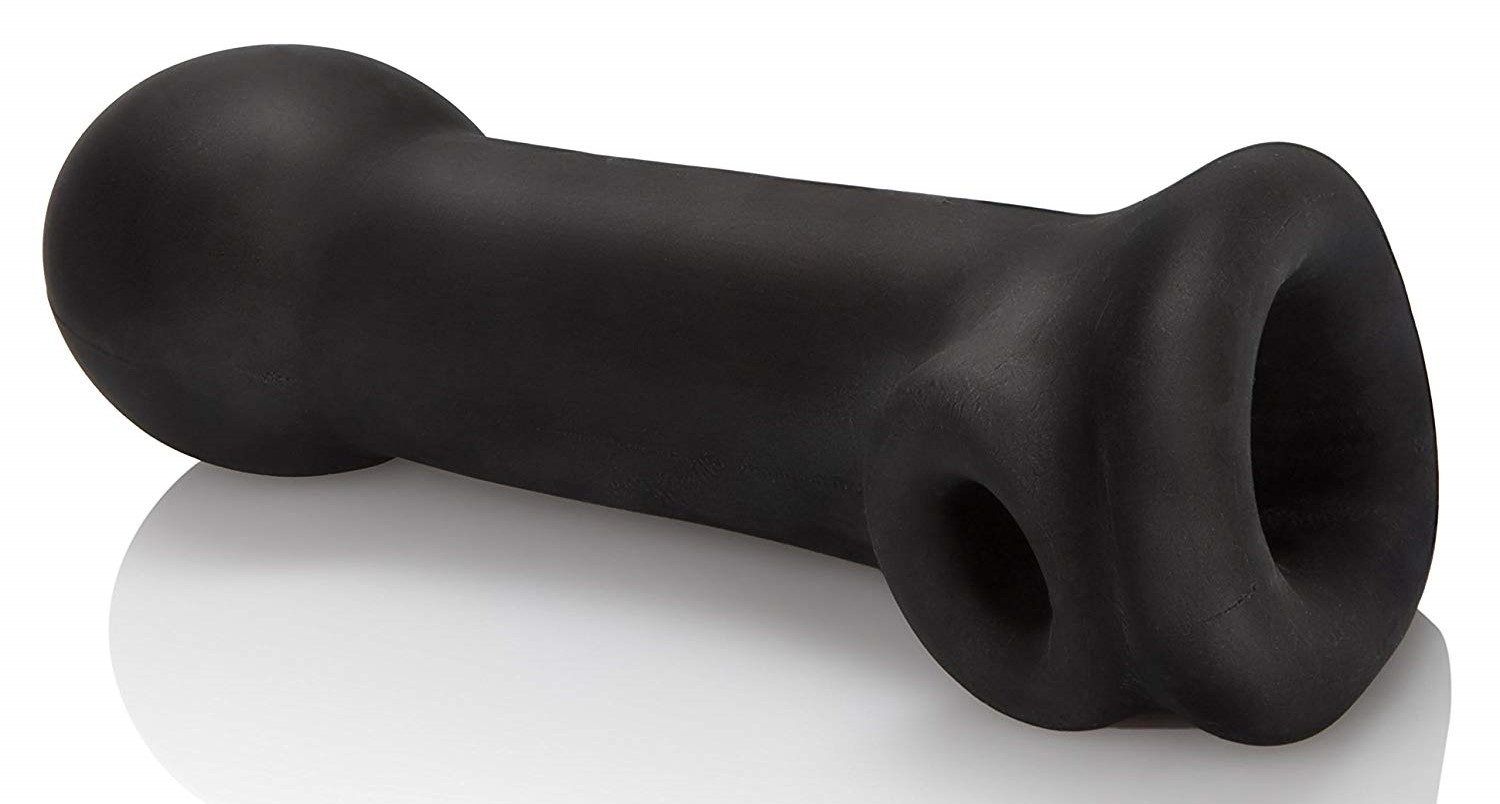 Sadly, this is made from "Pure Skin" – and anything that doesn't tell you what it's really made from is a HUGE red flag in my books. Pity, I liked the "no texture" option this sleeve would have provided. A hard pass in my books.
DUO CLIT CLIMAX-HER (link)
---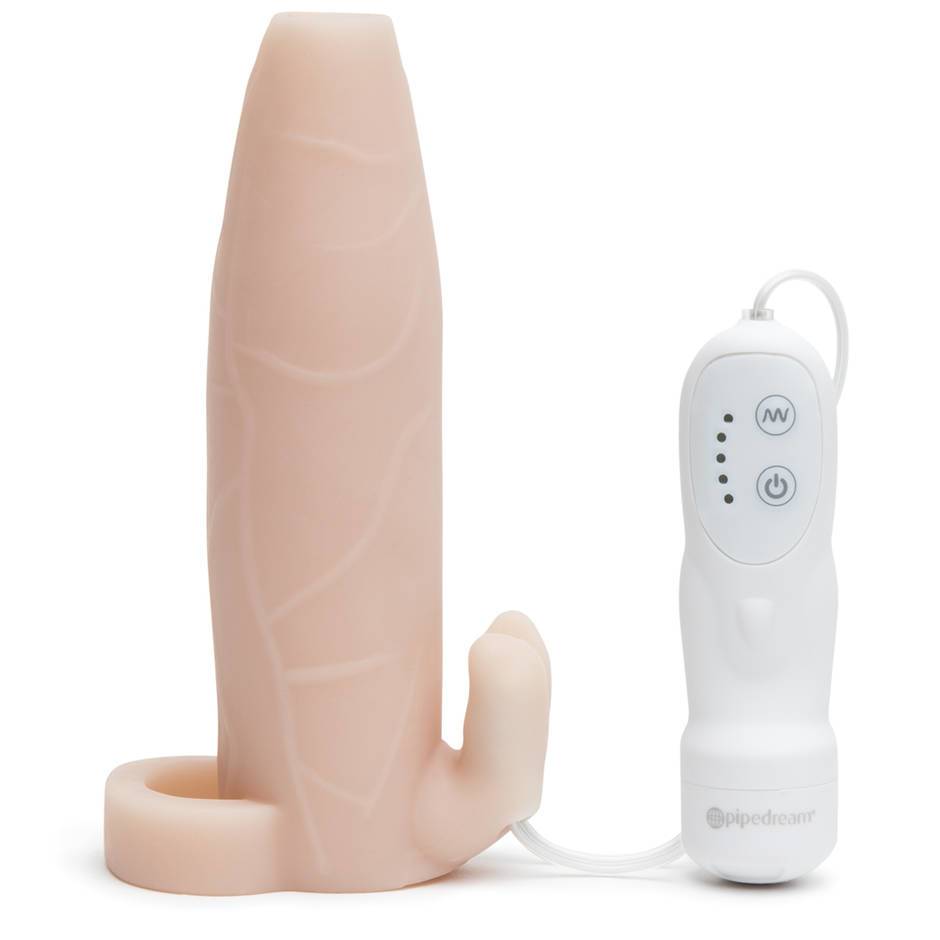 This is very similar to the "enhancer" from Simply Pleasure – right down to the trim and clit vibrator. However, instead of a bullet, this is a remote control. Personally, I don't enjoy cords, but I'm curious if the batteries will give a longer battery life.
SO VEIN (link)
---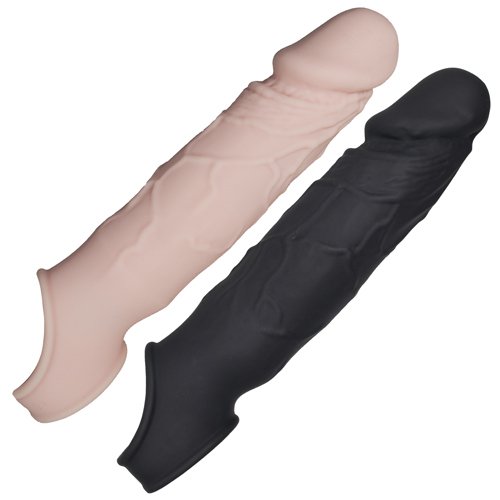 Finally! One with silicone! YAY! This is a great choice if you think you might be using it with multiple partners. The other difference is that it will be a bit firmer (and less stretchy) than TPE.
COCK CRUSADER (link)
---

This is the same as the model we just looked at BUT with an anal plug/hook, so it's double the fun. Just make sure you use lots of lube everywhere. Oh, and it's silicone, so you don't have to worry about cleanliness.
MAGENTA DUAL VIBRATOR (link)
---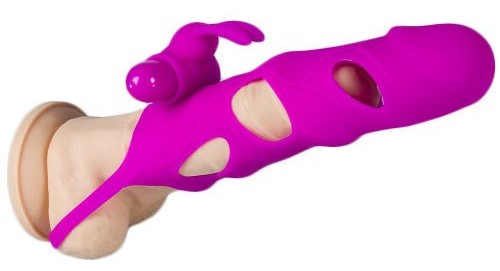 I like this for three reasons. First, the material is body-safe. Second, it's a different color than the standard light flesh or black. Third, there are holes along the side for breathability as well as allowing some of the sensations to come through. The clit vibe is also an added bonus.
Probably in my top three sleeve designs I would want to try.
MEGA INCH EXTENTION (link)
---

This one can boast all the girth and length it wants. It can use words like mega or offer a hundred free lube samples. But, in the end, it's FantaFlesh – and that is on my list of materials to stay the hell away from. I would definitely pass on this.
EMPEROR (link)
---

Another TPE toy, but I wanted to include it because of the unique ribbing (rather than standard "penis texture"). It looks great, but, as always, be mindful of the cock ring diameter and that it would bother you or be too tight.
Want more useful sex toy articles? You might like these…
Anything you want to add? Share in the comments!