Credit – A.Britton
If you sext a lot, you may be running out of ideas… which is probably why you're here. Or, you could be just starting out and need something to dip your toes into.
Either way, there's enough here to keep you busy for a long while…
1. PICTURE STRIPTEASE
---
It's exactly as it sounds.  The photo sequence should be slow and teasing – a few buttons here, a little bit of skin there.  It's especially fun if your partner is stripping too.
[spacer height="20px"]
2. ROLEPLAYING
---
Teach and naughty student or be a police officer during questioning etc. It can either be a power exchange or just excitement and seduction. However, it's not something to be forced into the conversation. It should flow naturally. If you're at a loss for ideas, "Confessions to a priest" is an easy place to start.
[spacer height="20px"]
3. MASTURBATION RACE
---
Not a lot of texting involved, but getting each other worked up beforehand helps. After the fires are stoked, race to orgasm.
[spacer height="20px"]
4. FUCK, MARRY, KILL
---
If you haven't heard of this game before, it's easy. Choose three people under whatever criteria you want, and the other person has to choose which of them they will fuck, marry, and kill. Extra points for stating why.
[spacer height="20px"]
5. WOULD YOU RATHER?
---
Simple but a fun, hypothetical game (especially if you elaborate). Go kinky, dirty, or romantic – doesn't matter as long as it's hot.
[spacer height="20px"]
6. TANDEM STORIES
---
Write a hot sentence to start off a story and have your partner add one, so on, so forth until you have a steamy, DIY erotica.
[spacer height="20px"]
7. WHAT DO YOU DO NEXT?
---
Evolving from a tandem story, this game takes on elements of a "choose your own adventure" or dungeons and dragons campaign. Situations can be spontaneous or planned out ahead of time.
[spacer height="20px"]
8. TRUTH OR DARE
---
If you're playing with a close partner, they might know most of your dark secrets, but you can alter it to be more of a "dare or dare" scenario if wanted.
[spacer height="20px"]
9. NEVER HAVE I EVER
---
You can learn new, sordid tidbits about someone or use it as a catalyst for other activities, such as stripping, pictures, or future sexy favors.
[spacer height="20px"]
Add sexy punishments or rewards with adult toys!
10. SEXY 20 QUESTIONS
---
Straightforward and fun. It can be sexual positions, body parts, fantasies etc.
[spacer height="20px"]
11. DO AS I SAY
---
For those who enjoy domination. One person can order their partner to do all sorts of naughty things. How hardcore you get is up to you, just make sure everyone is comfortable.
[spacer height="20px"]
12. SEX BUCKET LIST
---
Share all the hot, flirty, and freaky fantasies you want to do at some point in your life – everything from simple to elaborate.
[spacer height="20px"]
13. PAST OR FUTURE
---
Not necessarily a game, but a fun activity – share sexy memories from the past or things you would love to do in the future.
[spacer height="20px"]
14. FINISH THE SENTENCE
---
Fill in the blank and get your partner worked up until they beg, blush, or explode. I recommend having a list of ideas ahead of time if you're worried about on-the-spot creativity.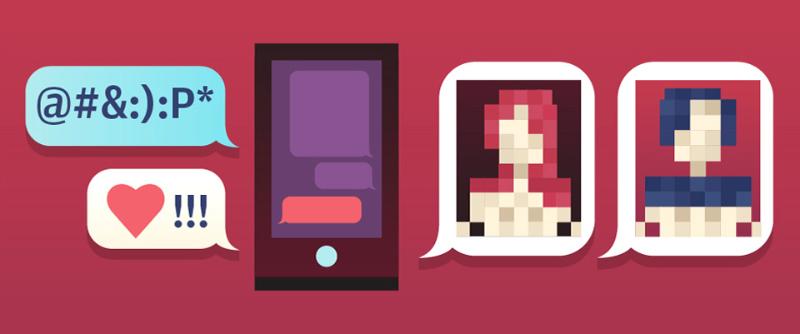 Go at your own speed and comfort levels. There's no need to rush!
Credit – Credit
[spacer height="20px"]
15. GUESS THE BODY PART
---
You've seen it on other social media – someone takes a photo of a body part and the other person needs to guess what it is. Keep in mind that the whole idea is to be sneaky – like the bend of your knee to appear like cleavage.
[spacer height="20px"]
16. SEXY SCAVENGER HUNT
---
Make a list of fun or dirty things your partner has to snap a picture of within a certain period of time – images should include the person IN the photo.
[spacer height="20px"]
17. SEXY SHOPPING LIST
---
Go on Amazon and find the top 10 sexy things you would love to buy (price is no limit). After, share and compare with your partner. A fun variation is making your partner put the list in order from least wanted to most wanted and see if the order syncs up.
[spacer height="20px"]
Anything you want to add? Share in the comments!