Image via ParfaitLingerie.com
WARNING – Saltiness and F-bombs ahead.
Lingerie shops can be places filled with lace, silk, and dominatrix levels of sexual power.
But nothing bursts that euphoric bubble faster than when you start searching through the rows of gorgeous merchandise … and find that nothing fits. Not even close. And, what started as an exhilarating experience, ends up leaving you deflated, dejected and possibly in tears.
I've been there – even the tears part.
And you know what I say to the entire thing?
Fuck 'em.
You heard me right.
Fuck Victoria Secret and any other shop that thinks only super skinny women under 30 or a C cup deserve to feel sexy.
So, in the spirit of "fuck 'em", here are some body and size inclusive lingerie and underwear stores/brands that are far more deserving of your money.
1. SAVAGE X FENTY
---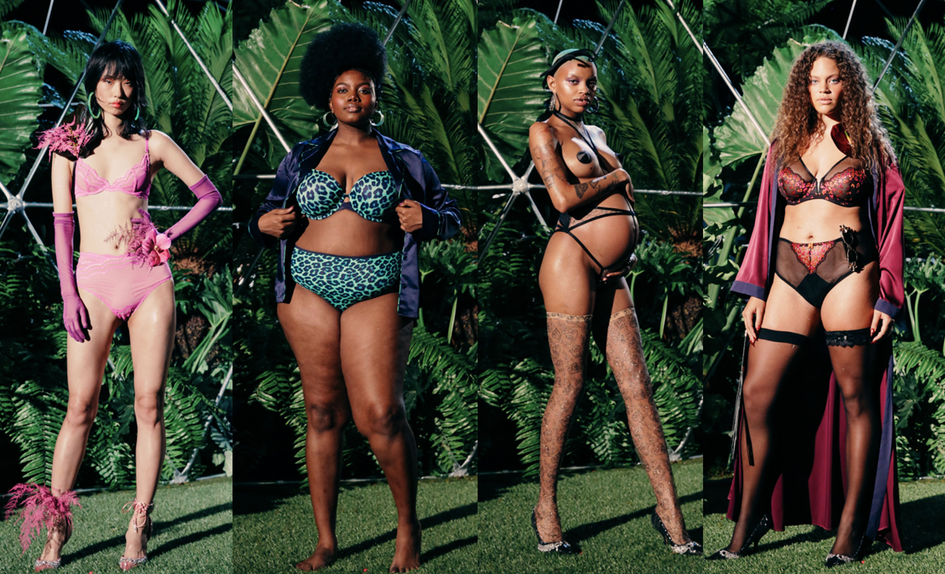 It shouldn't be a surprise that the woman who made a foundation line with 40 shades has also made an underwear line that fits all kinds of body sizes.
The best part? Their models reflect the brand's philosophy. Savage X has women of all sizes modeling their products – from skinny to super curvy. One of their video promos also has a pregnant lady wearing something strappy.
2. LANE BRYANT – CACIQUE
---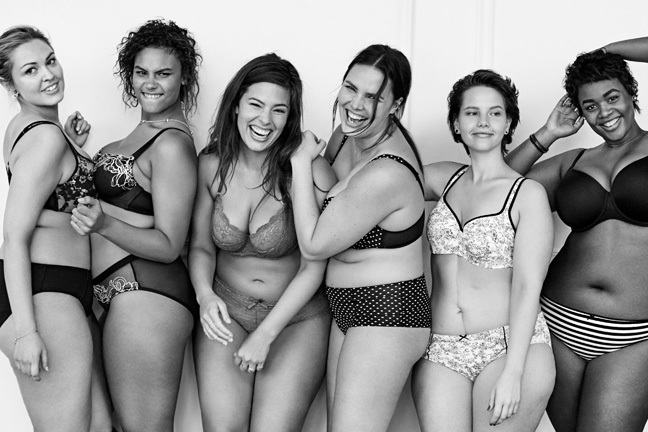 Another brand with some stellar high-size options. Busty girls who laugh at the DD bras will be happy to know there are many options that will hug your ample bosom with comfort AND sexiness. Models are all curvy girls and sizing starts at 14. The lingerie sets are also gorgeous.
The only wonky thing? I took their "bra finder quiz" to find what would work best for me. The questions were insightful and promising, but my regular 36B ended up being a 34C… and no C cup in any store has ever fit. So, feel free to take the quiz but also use your past experiences and common sense when buying.
3. NUBIAN SKIN
---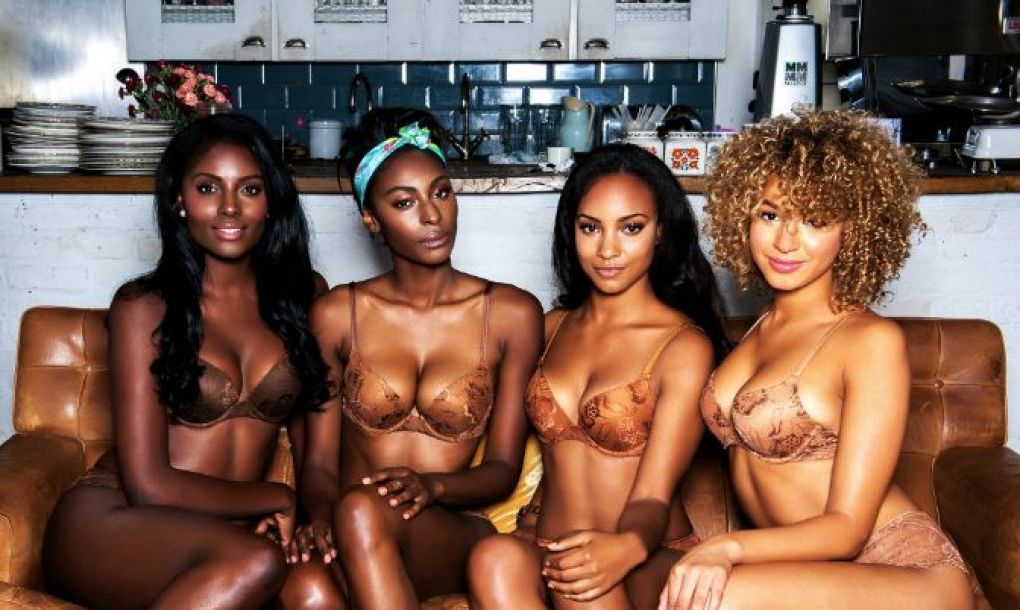 Ever notice that most "skin colored" underwear is just a 'lil bit racist? Think about it, it's either pale peach or straight black. Nubian skin saw a gap in this market and has created a line geared towards women of color and finding the perfect nudes for them.
They also have curvy hosiery! 11/10 in the awesome category.
4. THIRD LOVE
---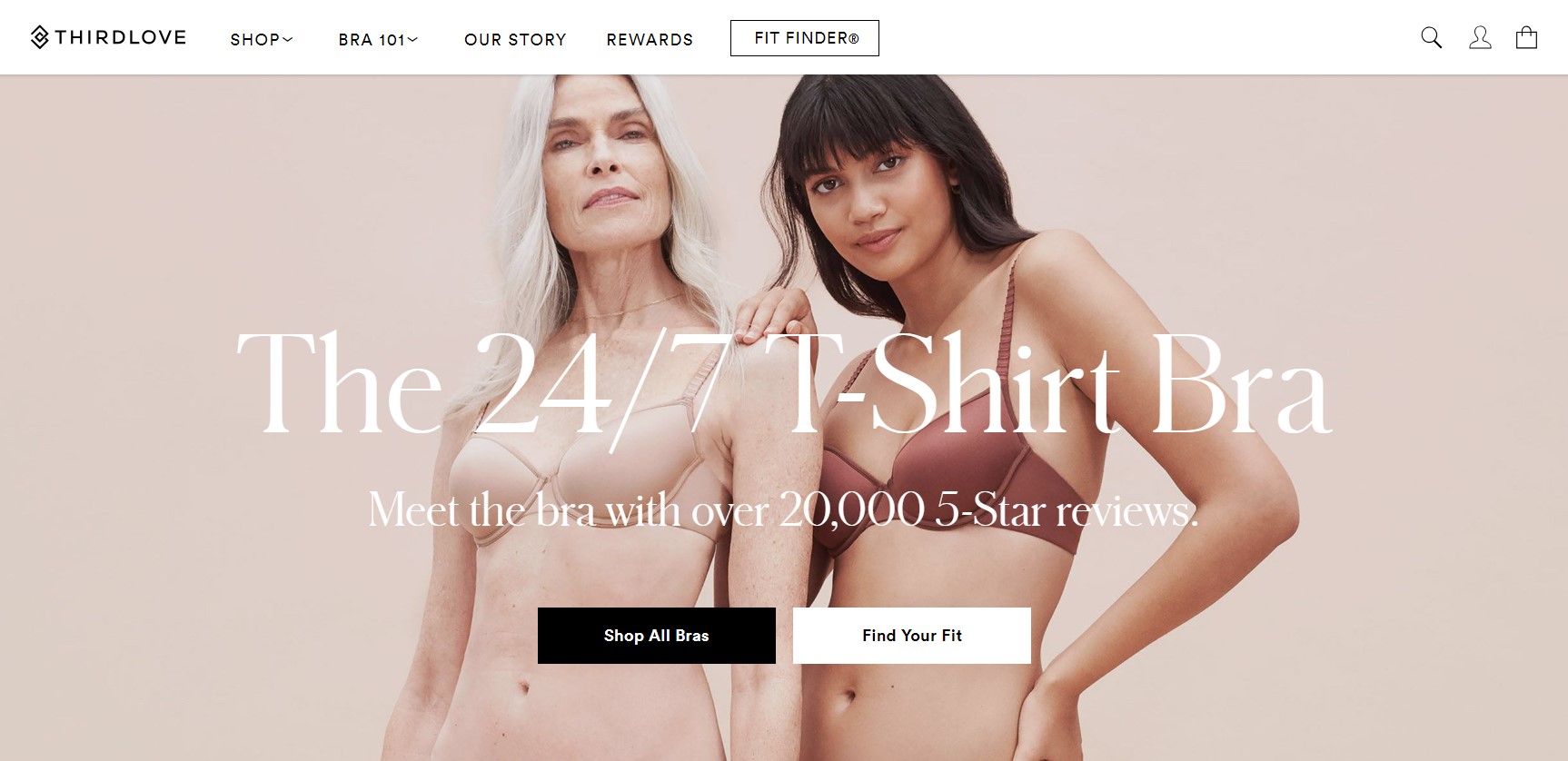 The focus here is on bras. They have underwear and bodysuits as well, but it's more of a side thing to go with the bras.
Also, this site is perfect for those with large busts or people who just want something simple looking – meaning the emphasis is more on the correct fit and comfort. Lots of lovely cotton and solid colors with a bit of spice thrown in. However, keep in mind that if you take their "fitting" test, you need to get the results by email.
The other thing I love is that one of their featured models is an older woman. YAY!
5. TORRID
---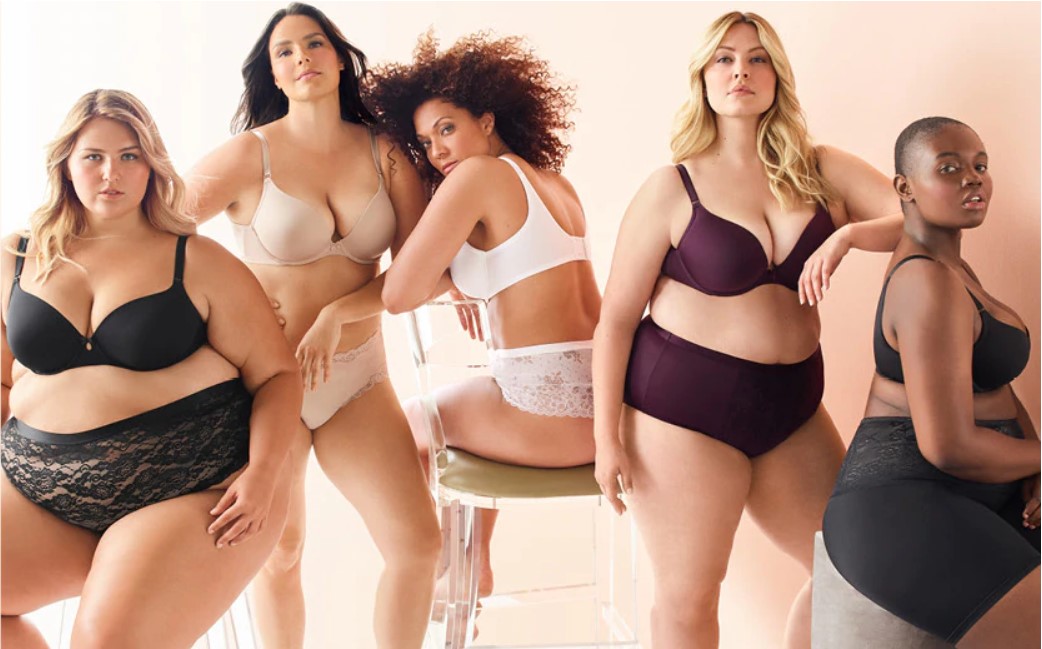 "Sizes 10 to 30", Torrid is the mecca for big and curvy girls. Aside from day wear and things to cover a special occasion, you'll find plenty of lingerie – including corset! Their models are also various levels of curvy, so you can see what the product will actually look like on you.
6. IMPISH LEE
---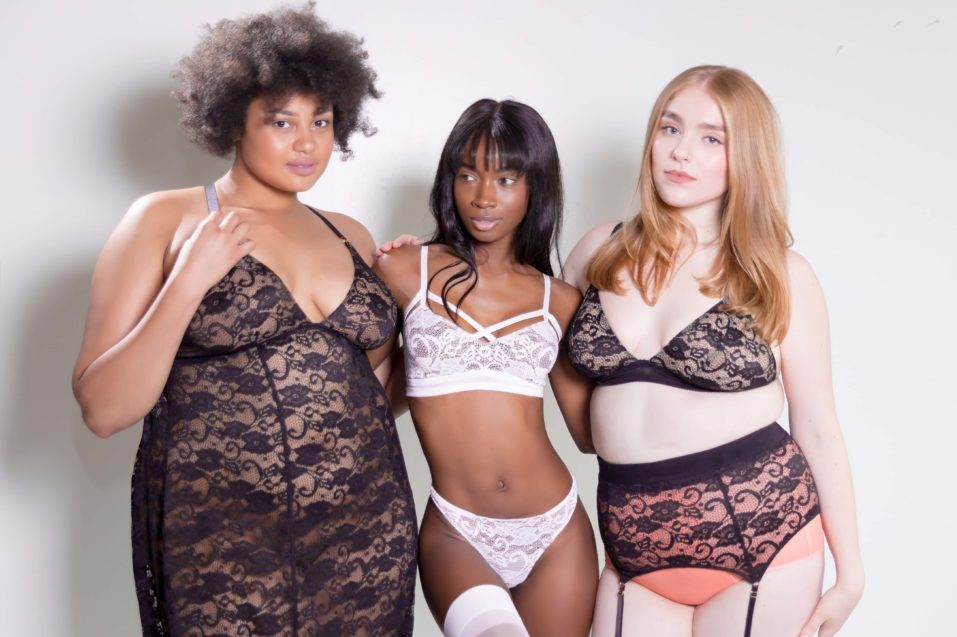 From very small to very big, ladies of every size are covered. It's also the place to go if you love bra and panty or garter belt combinations.
There is also a "design your own lingerie" option, which VERY customizable and therefore fantastic. They also have sexy robes and slips to make it the ultra lingerie sets. Reviews have raved how everything they've bought fits great and feels comfortable.
7. DEAR KATES
---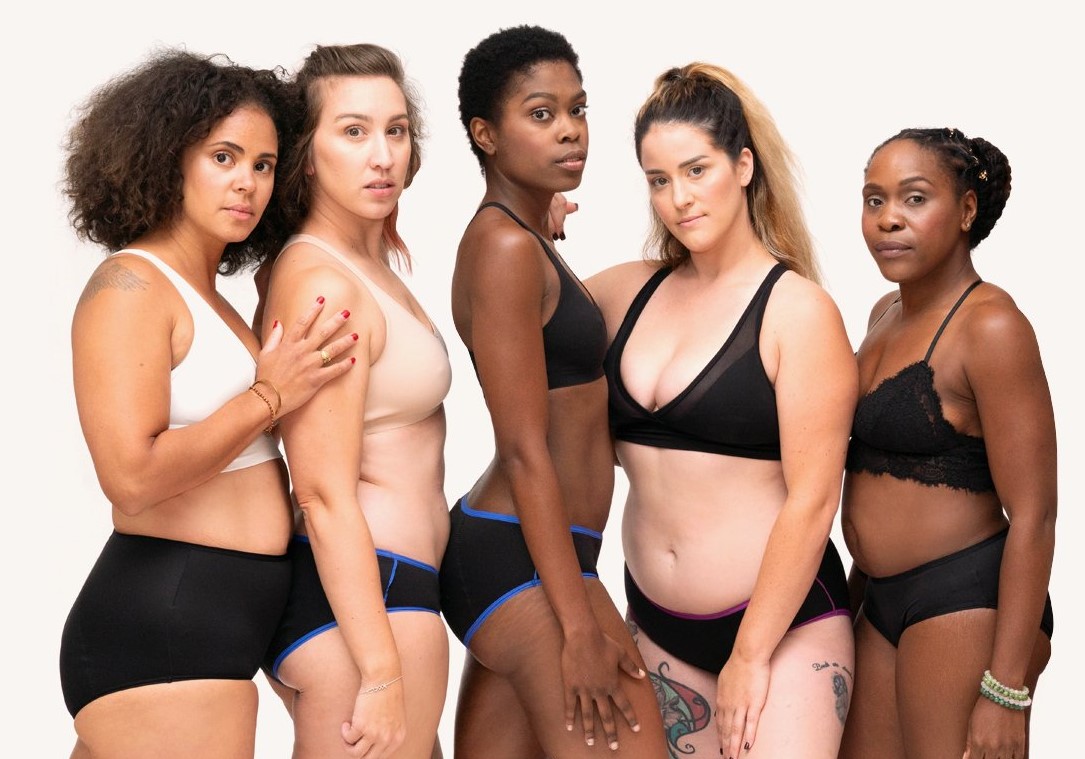 Maybe you don't want lace or silk. Maybe comfort is the ultimate level of sexiness for you – and that's okay! Dear Kates makes bras, panties, dance, and sportswear. The major selling point is their panties, which are period panties!
I love how their models are of various shapes and size – there are rolls, pouches, and beautiful stretch marks. No Photoshop here!
8. ASHELY STEWART
---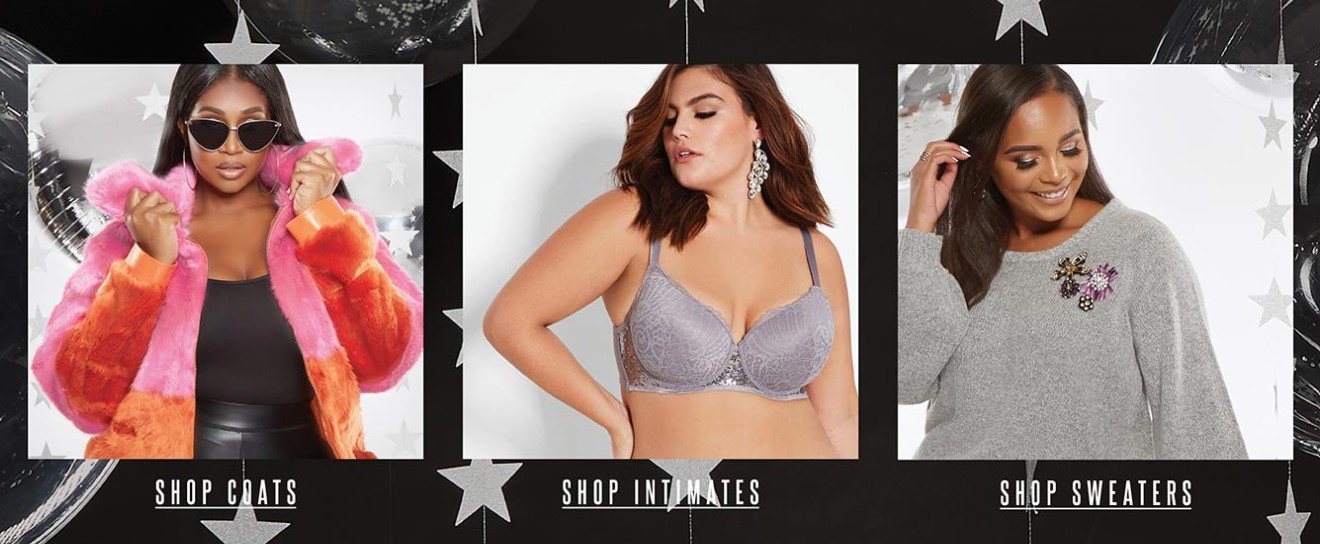 Sooooo many choices! Size start at 12 and go into the high 30s or 3-4XLs. There's fun, fancy, and some freaky clothing options here. There are enough pantie and bra styles that you should be able to find a few things that tickle your fancy.
The hosiery section has plenty of sizes but there are a few styles that are a bit more "miss" than "hit" (which only two generic sizes). Just take a few extra minutes to read the details before you commit your credit card to pantyhose.
9. YANDY
---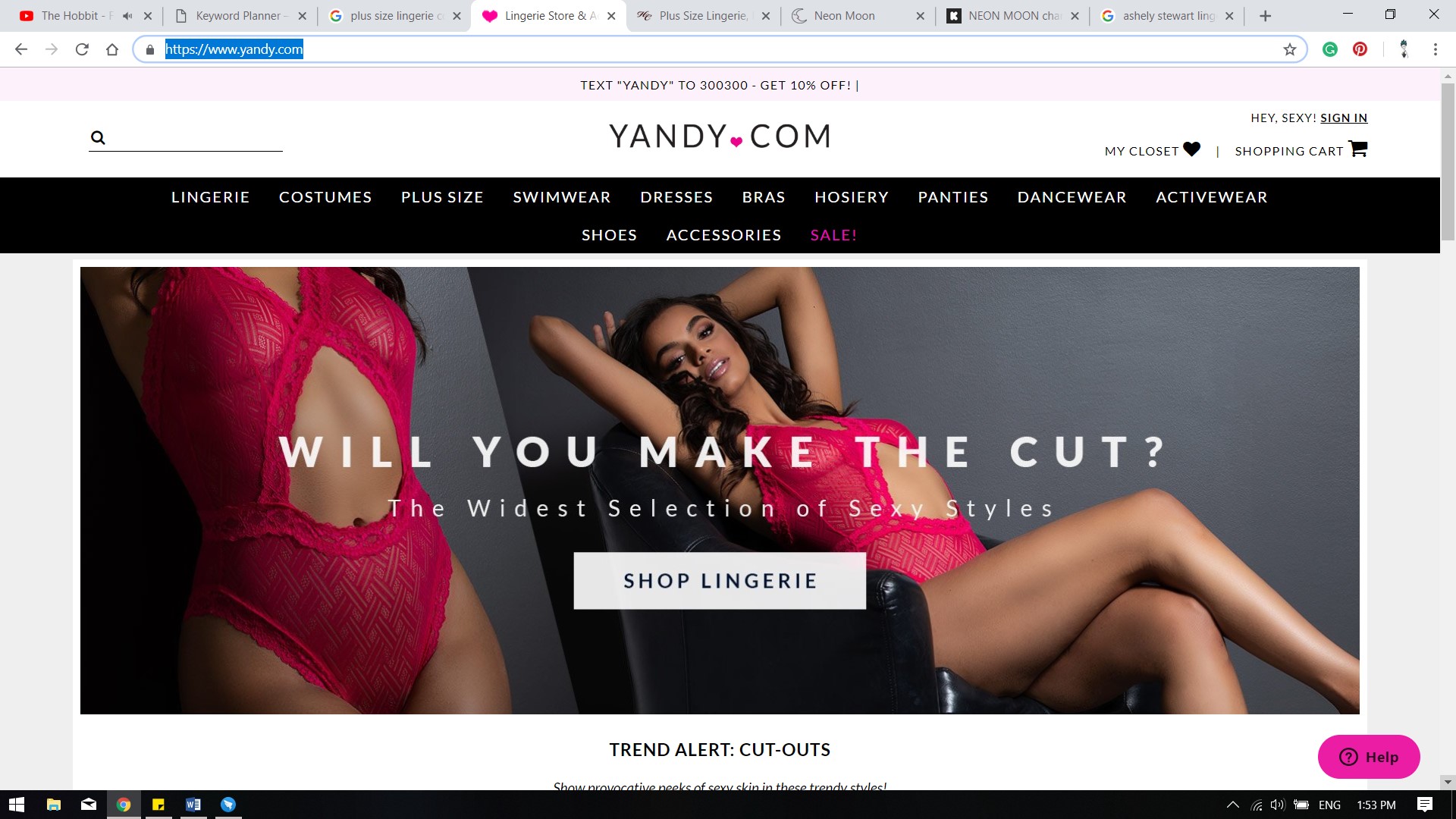 I have a love/hate relationship with Yandy. On one hand, it has WAY more sizing options and lingerie designs than many sites – which is good. However, rather than having all options fit a large array of body sizes, the store is divided into two sections (plus and anyone who fits into their S/M/L).
This means that the slinky silk number you might be drooling over in S/M/L won't be available in the big girl's section. Their hosiery section is also disappointing in its "one size fits most" – which means, "If you're big, it might still fit, but your legs will be oozing over the size as it cuts off circulation to your extremities".
Don't get me wrong, it's a site that's definitely worth a look. It will just take some hunting, and I wish it would take some extra steps to meld everything together.
10. HIPS AND CURVES
---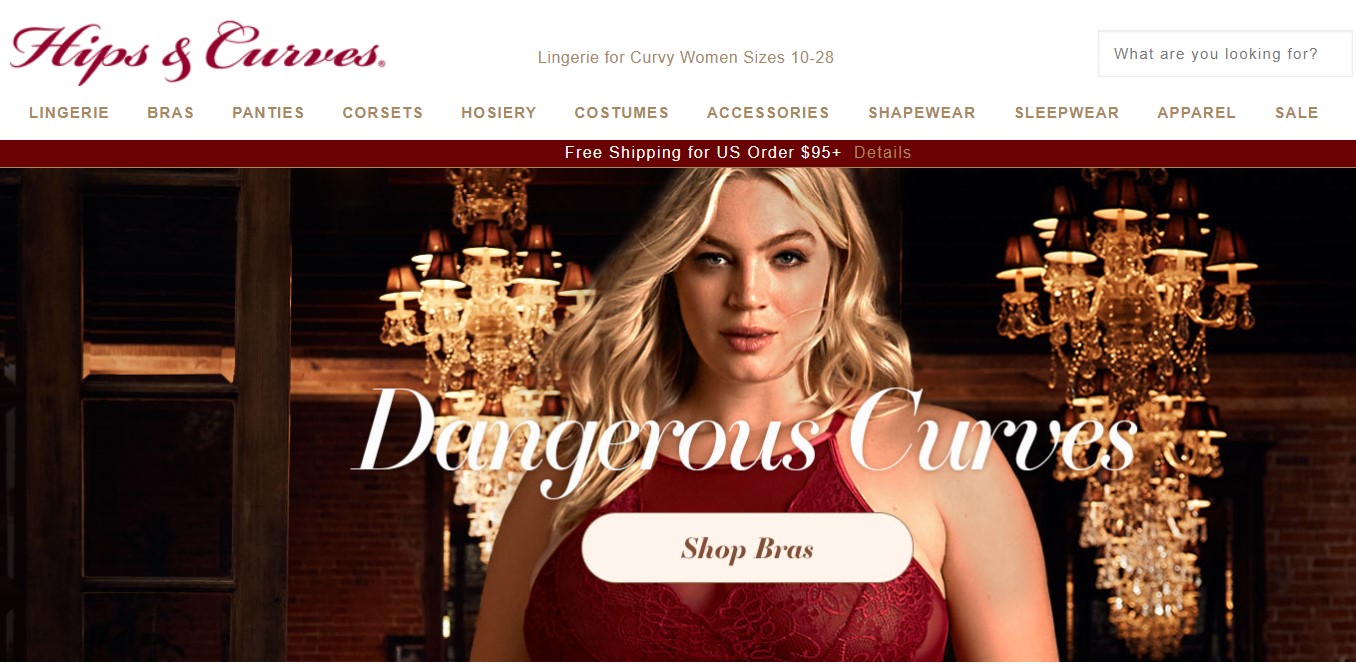 Another store geared towards big ladies (Sizes start at 1XL and go from there) – because let's face it, these are some of the hardest sizes to find for lingerie.
There's so much gorgeousness here, you're going to be spoiled for choice. There are even impressive hosier, costume, and accessory sections. Bonus points for being an ambassador to the "bra recycling" program.
BONUS – NEON MOON
---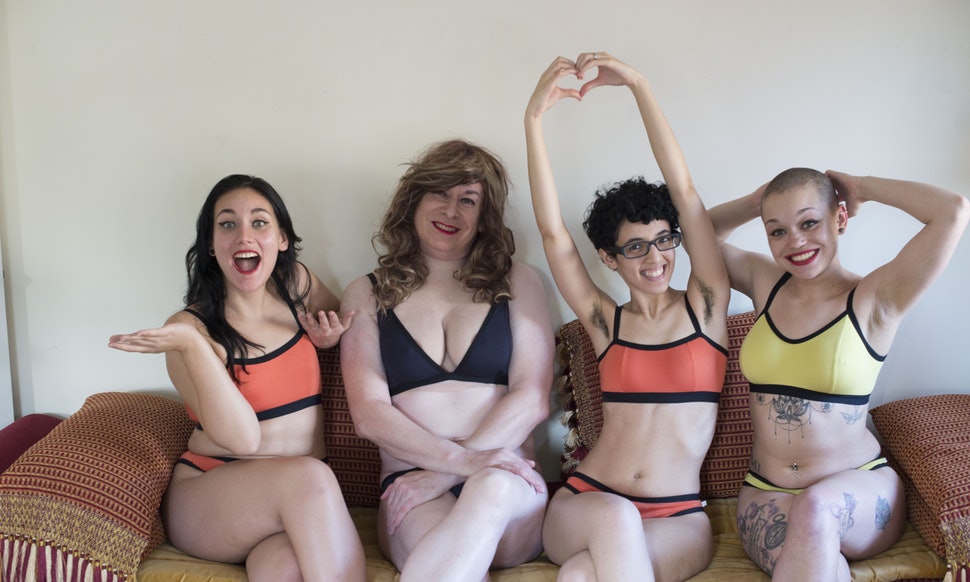 A British lingerie line made by feminists. Their modes are of different body types and beautiful just because they're women – tattooed, slim, body hair, c-section scars, curved, transgender etc.
The company/founders are also fiercely protective of their body-positive and inclusive platform, going as far as an all-out battle with the 4chan community that tried to Photoshop all the models to look skinnier. These are some bad-ass, beautiful bitches here.
The line is a bit limited in design and color at the moment, but I imagine that's because they're still fairly new (underwear/panty line found momentum in a crowdfunding campaign). The online store doesn't seem to be open full-time right now, but I'm looking forward to when it is.
WHY SIZING SUCKS SWEATY BALLS
---
How many times have you walked into a shop, swore an L would fit you (because other Ls have fit you in the past), but found that you needed to go up three sizes.
Know why? The secret is simple but shocking – sizes are not as universal as the industry would have you believe.
The "S/M/L" measurements are based on the S/M/L averages of their main customer base. So, if a ton of skinny people shop at Store X, a pair of medium jeans will be smaller than similar jeans in Store Y (which maybe has a main base of larger people).
My personal example comes from living in China. I would hunt down size L panties only to find they wouldn't fit over one leg … literally. It was devastating to find that even the 5XLs barely fit over my bum. I had to get all my undergarments sent from Canada.
Why?
Because Chinese ladies, on average, are smaller. So, their size manufacturing reflects this. Any large stuff that's "made in China" is shipped to other countries and made according to the buyer's specs to fit their own customer base. It's made there but not sold there.
Take this international phenomenon and adapt it to the microcosm of each country or company.
INTERESTING FACT – There are companies that specialize in size comparison shopping. They buy "size" L (or whatever) products from various stores and compare the actual measurements. In some cases, the differences were drastic.
WHAT DOES THIS MEAN?
---
The next time you walk into a shop and find that nothing fits you, don't let it crush your spirits or make you question your beauty. Toss the garment back on the rack and walk out with your head held high.
Because…
Fuck 'em.
Also, if you want more interesting articles, you might like these…
Have you had any experiences with these brands? Any you would personally like to praise? Share in the comments!