Yeah, you can save ALL your sexy gift for Christmas day (and have an intense session of lovemaking during the next 24 holiday hours), OR you can spread things out over the 12/24 preceding days and leave the biggest gift for the 25th. This way, you'll give your partner a December they'll never forget.
Also, I know what you're thinking.
"But they already have sex toy advent calendars online."
Yep. They do. And they are totally an option.
However…
These package sets are restricted to what the manufacturer thinks you need, not what you and your partner will actually enjoy. Some of them even include products that are unsafe (whether in materials or in BDSM practices that need research ahead of time).
Why not take the extra step and create a collection that you KNOW will be a hit?
Here are some ideas for a sexy advent calendar.
SEXY ADVENT CALENDAR IDEAS
---
Oh, before you get started, I've added plenty of other links to products or other articles. So, if you see something that piques your interest there might be additional information to help your inspiration, shopping, or understanding.
1. VELCRO CUFFS – Yes, metal handcuffs are an option, but Velcro restraints are FAR more comfortable and easier to get out of if there are any problems.
2. SEXY SLEEPWEAR – Silk or cotton doesn' matter, as long as your partner loves it.
3. SPANKING STUFF – If you like a spanking, maybe try some impact play devices. Floggers, paddles, or riding crops. Make it extra special if you can find ones in Christmas colors or designs (eg. Snowman riding crop). Read this guide if you're new to impact play.
4. BULLET VIBRATOR – They are the go-to for any sex toy collection. Small, yet powerful (unless you get the dirt-cheap ones, and then they'll just buzz for five minutes then die).
One example of a smartphone-controlled bullet vibrator
AMBI – The most versatile bullet vibrator. Ever
5. NAUGHTY JEWELRY – Unbound Box and Vesper have some amazing jewelry that doubles as BSM or sex toy gear. You can also go for jewelry that has a sexy twist.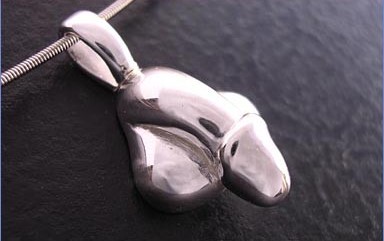 6. BODY PAINT – The default is usually some sort of chocolate sauce, but there are other colors and flavors available. Have fun painting and then licking it all off – just make sure you keep it away from your vagoo.
7. MAGIC WAND – This sex toy is not for the faint of heart. It will buckle your knees and often bring orgasms within seconds. If you want the Original Magic Wand (formerly by Hitachi) make sure you don't accidentally buy a knockoff. OR, you can buy from a different, reputable brand. Domi by Lovense is an excellent alternative.
8. BRA AND PANTY SET – If you don't know your partner's size, pay attention to what her favorites are, then take measurements (or the actual bra and panties) to a lingerie store. There are also stores that specialize in being size-inclusive.
9. FOREPLAY DICE – Either sex position or foreplay dice (that are body parts on one die and verbs on another).
10. COCK RING – Great for his and her pleasure. They do, however, need a proper fitting. Check out this cock ring guide for more information.
11. STRAP ON HARNESS – Lesbian action or pegging – it doesn't matter! Many dildos can be adapted to a harness, but it's important to find a harness that is comfortable.
12. CRAZY DILDOS – There are plenty of quirky or jaw-dropping sex toys out there. If you can think of the shape, it's probably already been made. Don't believe me? Well, I was able to piece together a Thanksgiving-themed meal of sex products – right down to the carrots. If you want super crazy, look for extreme sex toys, large dildos, or stuff that comes out of Japan.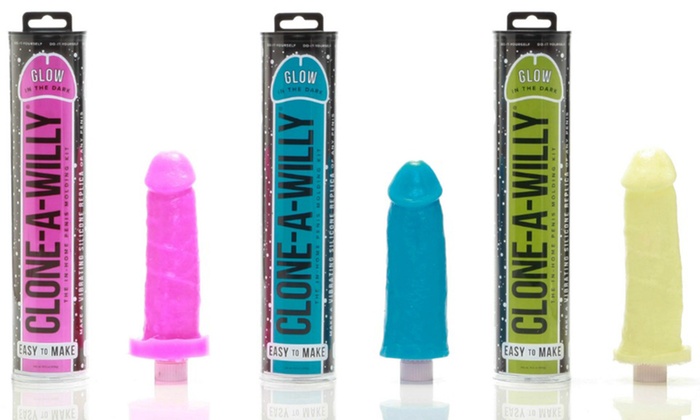 13. SEX/SEXY COUPONS – Also known as sex cheques. They're the dirty version of the "I owe you one coffee" coupons. Search for templates online or get DIY crafty.
14. SUPRISE SEX ACT – This is kind of a coupon on steroids. You aim for one specific act – maybe a fantasy that your partner has always wanted to try. Work out all the detailed head of time and then surprise them with it when they least expect it.
15. NAUGHTY MUGS – Single words or entire phrase – the only limit is your imagination! And there are plenty of places that will do custom jobs if you want. Or, you can just do some online browsing and find something premade.
16. BUTT PLUGS – Big, small, vibrating, solid, with jewels, with tails! There will be something for any budget. Just make sure they're body safe and have a safe design. Read this butt plug guide for more info.
17. PROSTATE MASSAGER – These are sex toys that allow men to stimulate their p-spot. It's a way to have powerful and multiple orgasms. However, they're a bit tricky to fit and maybe not the best toy if you're new to anal play. Either you'll have to test different brands to find one that works or get an adjustable prostate massager.
18. TINGLE GEL – Sex gels or massage oils that turn cool to the touch. If you're going to be putting it in sensitive areas like the genitals, make sure the product is made for that purpose, and always do a spot test before diving in!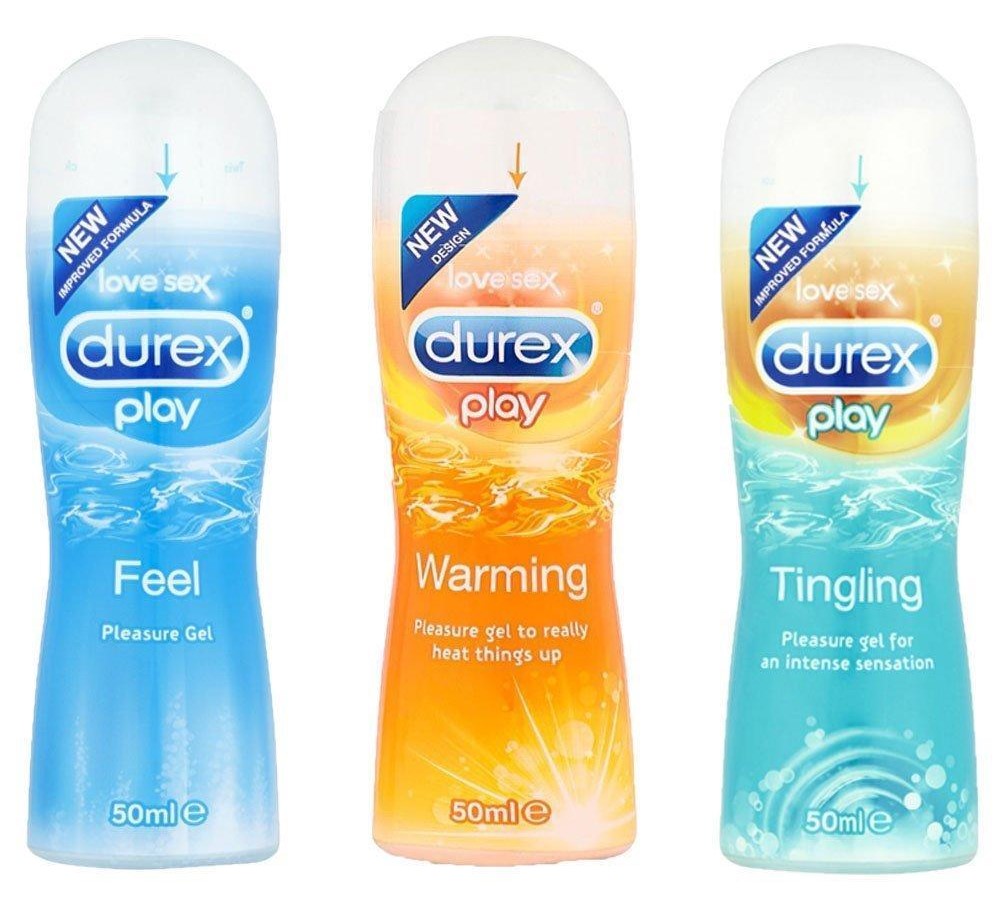 19. WARMING MASSAGE OIL – The "heating" oils might contain similar compounds to hot peppers – again, do a spot test. If you're super nervous, try putting a trusted massage oil into a bowl of very warm water. Read this guide for more info on temperature play with heat.
20. CANDY CANE DILDO – This sex toy is straight-up holiday cheer. At first glance, it also seems relatively well made (no thin parts or luster paints). It can be to use or just give as a gag gift and something to hang on the tree.
21. COCK COVERS – No, not the man-kinis (but you can add one if you want), rather those undies that are made to dress up the penis like an elephant etc. There are candy canes, elves, Santas, reindeer, and so on. Not all gifts have to be serious!
22. HOLIDAY THEMED LUBES – Cranberry sauce, peppermint, gingerbread, the list goes on.
23. MASTURBATION SLEEVE – You can either buy the expensive ones like Fleshlights or Max, or go for the one/ two-time use sleeves like Tenga eggs. If your man like all things Japanese, consider getting a hentai onahole.
24. NIPPLE CLAMPS – If you and your lover adore nipple things, add some clamps or nipple suction cups. If you're new to this kink, read this article first.
25. BLINDFOLD – Duh. This one is a given. They also can be cheap or personalized.
26. PERSONALIZED RETRO VIEWER – Remember those paper discs with pictures that you would put in plastic binocular-looking things? They still make them! They also allow you to send pictures and they will personalize a set for you. How racy you want to go is up to you.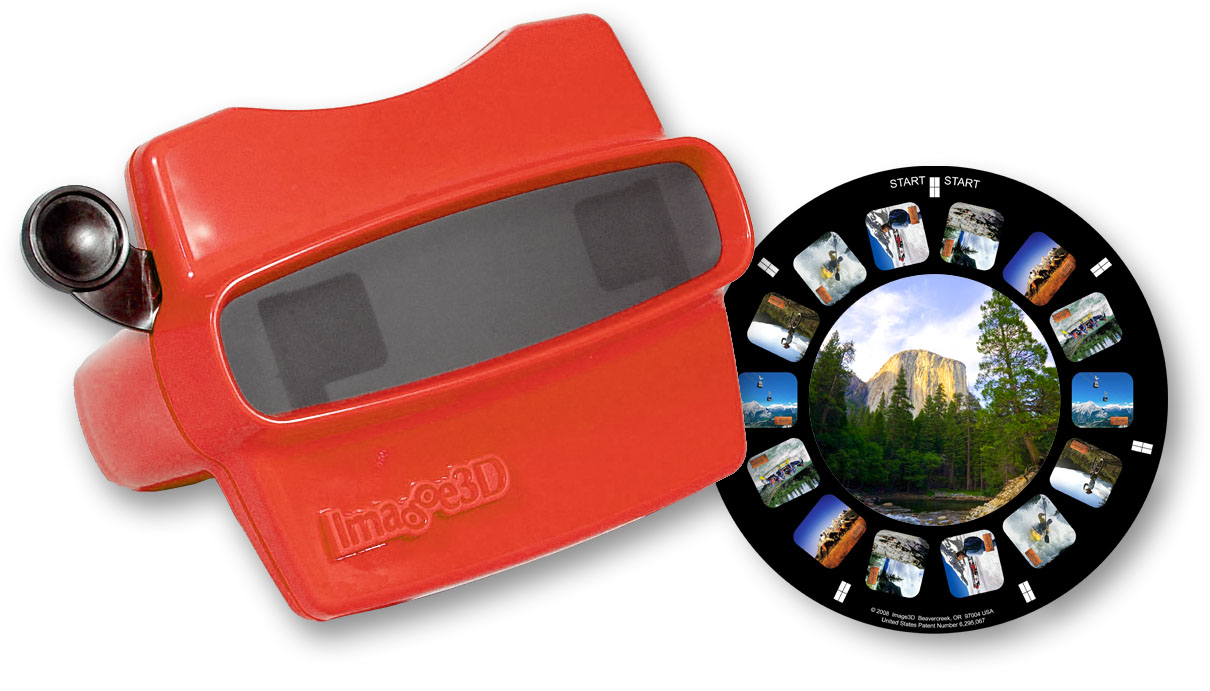 27. BATH SLIME – Stay with me here! There are some people that love playing with slime or different textures during sex. A single packet is enough to turn an entire bathtub. It's also safe to drain away when you're done.
28. LIPSTICK VIBE – It's a bullet vibrator in disguise! Best for ladies or gents who like sex toys but need to hide them.
29. UGLY XMAS SWEATER – You and your partner can wear one … and nothing else. Then, wear it to your next holiday gathering with a secret smile only you and your lover will understand.
30. FEATHER TICKLER – An oldie but a goodie. A feather tickler is a wonderful, teasing gift – especially if you are new to kinky things.
31. ANAL BEADS – Make sure they are made with body-safe materials like silicone.
32. CHASTITY CAGE – Maybe your partner's ideal holiday is going WITHOUT all the Christmas sex. If so, lock them up in a chastity device and have fun teasing them! Here are some games you can also play while they're locked up.
33. SEX TOY CRACKERS – Yep. Just like the fancy cylinders filled with cheaps toys, cheesy fortunes, and paper crowns … but with sex stuff.
34. SEX POSITION BOOK – I can't just recommend one, because there are so many! There are enough that you can get one that fits your partner's personality – sultry, funny, athletic, historical etc.
35. PERSONALIZED EROTIC NOVEL – Some of them are cringy. Some of them are really hot. Either way, fill out the forms, crack the spine, and enjoy!
36. SEMEN OR NAUGHTY COOKBOOKS – There is such thing as a naughty cookbook! If your partner is a foodie and a kinkster, this will be perfect for them. Even if you don't try to cook from it, it's a fun conversation starter.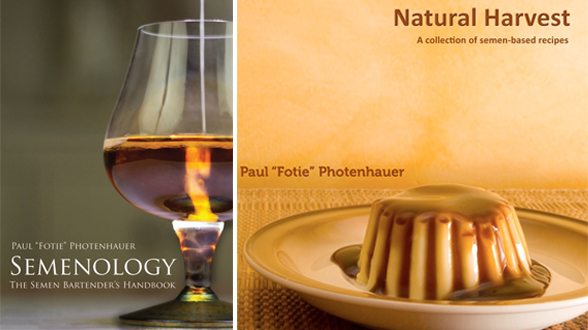 37. STOCKINGS – No, not the kind you hang over the fireplace. The ones that go on the legs. Vintage back lines, fishnets, polka dots, ribbons, ones that go with garter belts. There's no limit to the designs out there!
38. ADULT COLORING BOOKS – You might laugh, but some of these have beautiful designs.
39. CHOCOLATE SAUCE – If you don't like the body paint options, go for some good, ol' chocolate sauce or get some chips/chunks to melt and make your own.
40. NAUGHTY COOKIE CUTTERS – Penis or vagina cookies with cream frosting. Yum!
41. INAPPROPRIATE FORTUNE COOKIES – I can't speak to the quality of the fortunes, but I have definitely seen them online. Great if your partner loves to host holiday gatherings that are lively and full of wine-induced giggles.
42. SEXY TRUTH OR DARE CARDS – Make your own or buy them online. Extra points if it's something you can play as a group!
43. SEXY TEA – There are products called sex tea, goddess tea, or aphrodisiac tea. A great idea if your lover isn't a coffee fan.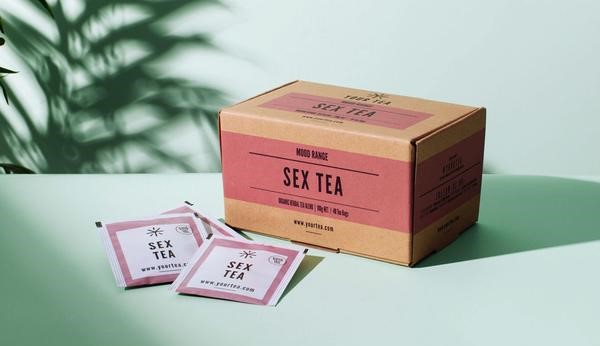 44. SCENTS – This can be their favorite perfume that you know drives them wild. Or, it can be something that's laced with pheromones etc.
45. DIRTY PASTA – Noodles shaped like body parts. And yes, they're very edible.
46. GIFT CARD – But keep it sexy and choose one from Victoria's Secret or their favorite undies/lingerie store.
47. SEX STACK GAME – It's like Jenga, but sexier.
48. YOU'RE SEXY BECAUSE – Another DIY option for the handy/crafty people out there. Grab some nice stationery or scrapbooking materials and make a list of all the reasons you think they are a god/goddess. Put it in an envelope/container and watch their face light up with joy.
49. SEXY NOTEPADS – I saw one titled "Why I Must Have Sex With You", which was like a fill in the blank page with a bunch of checkboxes with reasons you want to get freaky. I'm sure there are more out there with similar twists.
50. INFLATABLE SEX TRIANGLE PILLOW – There are expensive ones, but if you're strapped for cash, you can get the kind that blows up. They're great for making certain sex positions easier.
51. ESSENTIAL OIL DIFFUSER – Some essential oils are great for the libido. A diffuser makes it easier to spread the scent. Check out this guide for oil suggestions.
52. SOCKS – Not the ones knitted by Nana. Try ones that read naughty and nice.
53. MUSIC SYNC TOYS – There are some sex toys that can sync with music (and can also be controlled long distance by a smartphone). They're usually expensive and are best saved for the last gift on the list.
54. DISCREET VIBRATOR – Maybe your partner isn't ready to show off their toys. You can find plenty that are disguised to look like something else.
55. SEXY UNIFORMS – Or costumes. It doesn't just have to be Halloween to break out the slutty Snow White.
You can either go for the 12 Days of Christmas theme or go all out with the whole 24 days – and leave the best gift for the 25th.
Also, when you've decided on your gifts, you can wrap them like a traditional present and bring them out day by day, or hang them in bags and leave them strung up along a wall (to tease your partner).
Any other sexy advent calendar ideas? Share in the comments!