So, I'm surfing across the web while looking for something to write about. Sometimes I strike gold with a fountain of ideas. Sometimes I'm left with nothing.
But today… Today was the day I said, "I think I've reached my limit."
Let me introduce the "Goat/Sheep Eyelid Cock Ring"…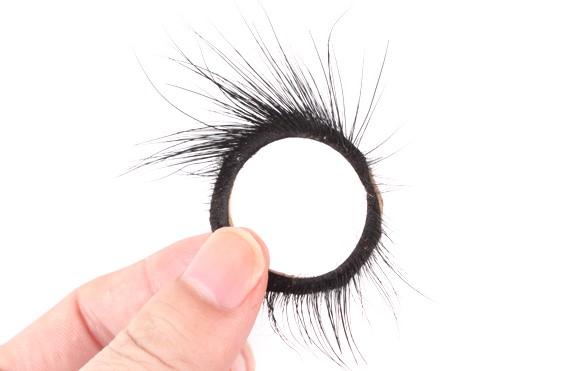 I don't know how you're feeling right now, but when I saw this, my eyes went wide, I lost control of my jaw muscles, and I started at the screen for a solid minute wondering if I had finally slipped down the rabbit hole of sex toys and into madness.
It's, quite literally the eyelid of a sheep or goat (lashes included).
The idea is to soak the product into warm water, it hydrates, gets stretchy, and then you use it the same way you would any penis ring.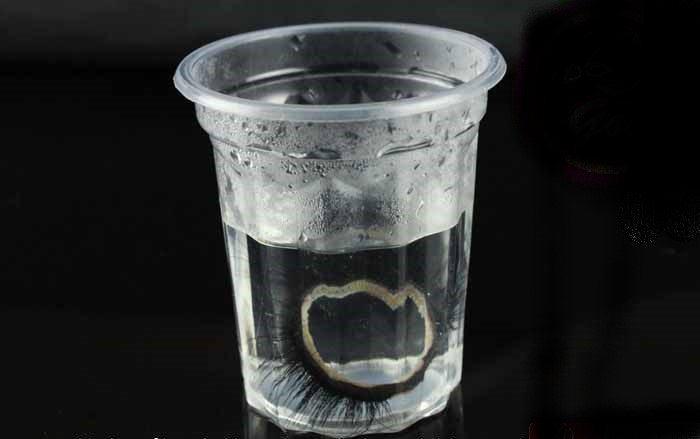 My question is … WHY??
Should we be celebrating the fact we're not wasting animal parts?
Is there a positive natural aspect that escapes me?
Is it squishy when it hydrates?
Can it decompose?
Is it a one time use? (still too much for me)
Do the lashes actually enhance anything?
If the animal was unhealthy does that affect the product?
Is it an all-around joke or meant as a joke gift?
What effect doesn't it have on the vagina when in contact?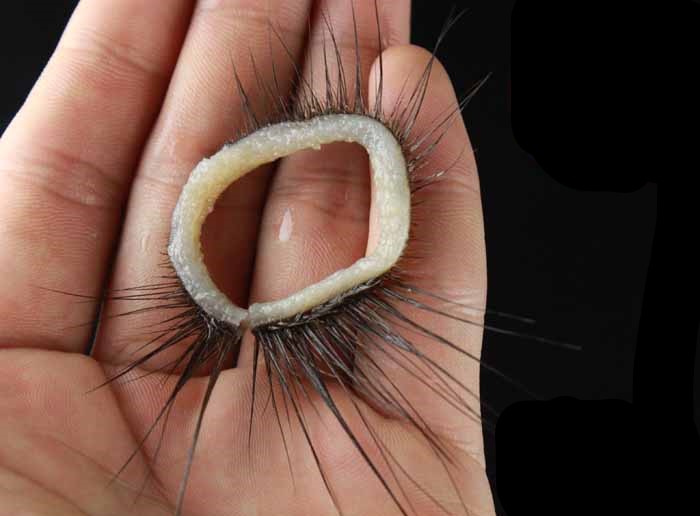 And in case you REALLY wanted…a close up of the hydrated version 🙁
Even with things like lambskin condoms and that fact we eat animals – not to mention old stories of ancient birth control methods – I just can't wrap my head around why someone would get this instead of a regular silicone band (which is far more hygienic). Even a stainless steel one for those who want to be environmentally friendly.
Freaky Satanic ritual sex? Maybe? I guess. I mean there are vampire fetishes (see article links below).
Still…
AS IF THAT WEREN'T ENOUGH…
Take a look at one of the amazon descriptions…

Basically they're saying you'll for horny the moment you put it on, it will make your sex life great … and it VIBRATES?? Is it the ghost of the goat or sheep that's shaking with rage because their eyelids are being used for sex?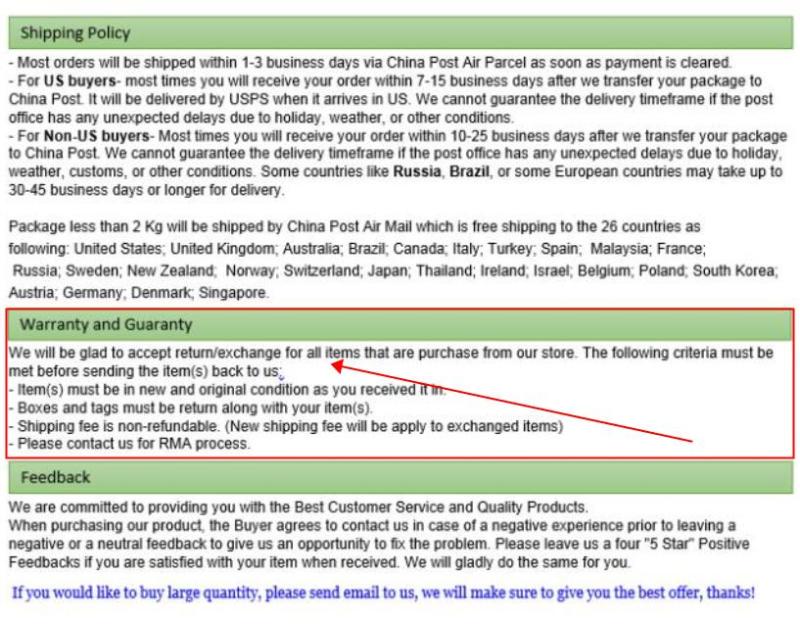 And you've got to get a kick out of their return policy – "new and original condign"? How can they tell once it's dried?
. . . . . . . . . . . . . . . . . .
The hard part, when it came to classifying this article, I had the choice between sex tips, sex toys, and BDSM/kinky … sorry my BDSM category, you gotta take one for the team on this … because I'm certainly not going to test it for the toy category.
Ok, folks, that's enough internet for me today, but if you want more wacky reads, try these…
Anything you want to add? Share in the comments!