These games are, in general, are not safe for prudes or those who use the word "down there" instead of pussy.
Adult board games (generally) come in two categories – party games to laugh or foreplay games to fuck.
SIDE NOTE – If you want serious reviews from serious board game people, visit boardgamegeek.com . If it exists, it's probably in their database.
1. EXPLODING KITTENS – NSFW EDITION
---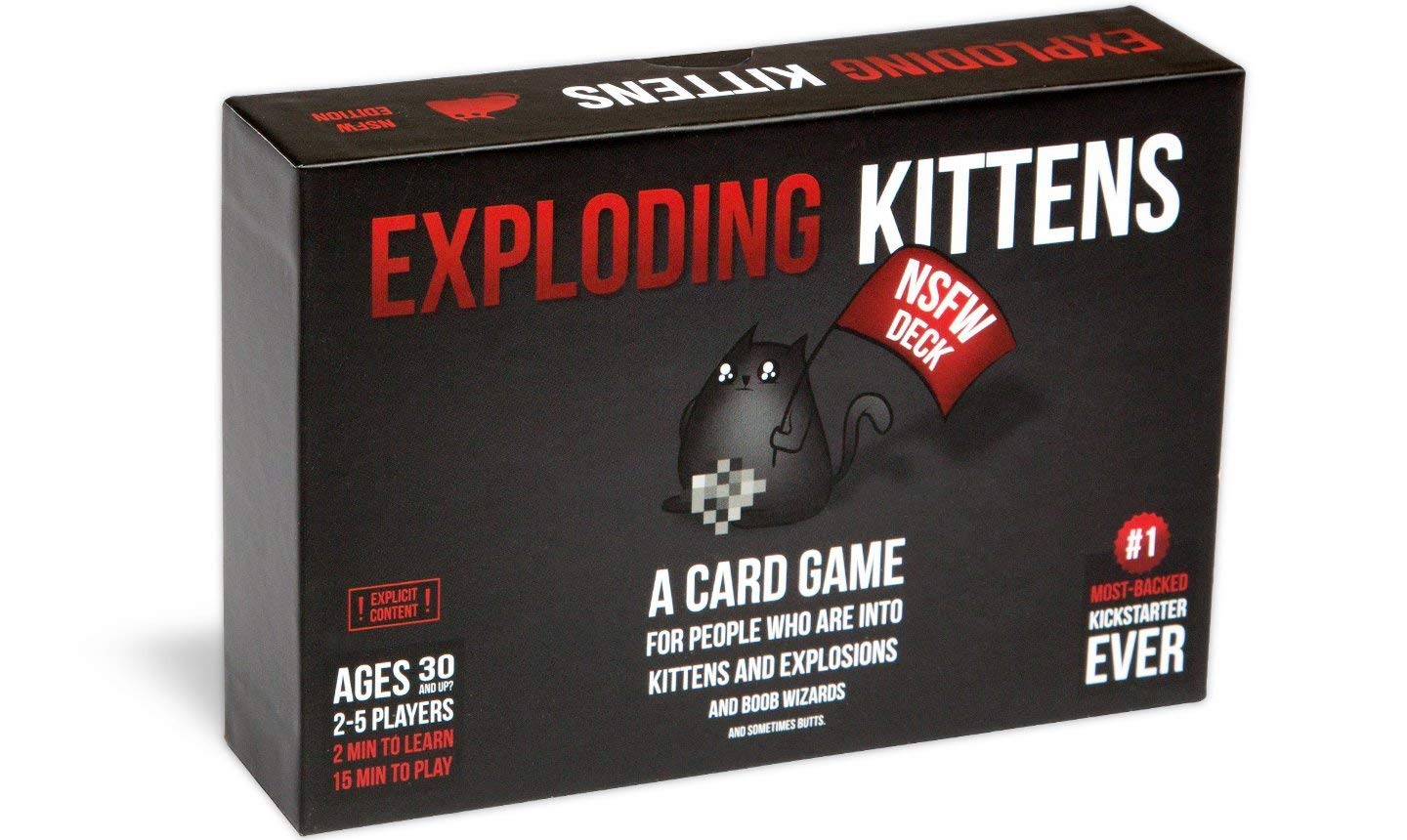 Exploding Kittens "is a card game for people who are into kittens and explosions and boob wizards and sometimes butts." It's also the most backed project on Kickstarter. Think of Russian Roulette but with cards and inappropriateness.
Groups can be large if you combine it with other decks – of which there are many.
SPICE LEVEL = Dirty party fun with lewd friends (product link)
2. INSERT-DIRTY-NAME-OPOLY
---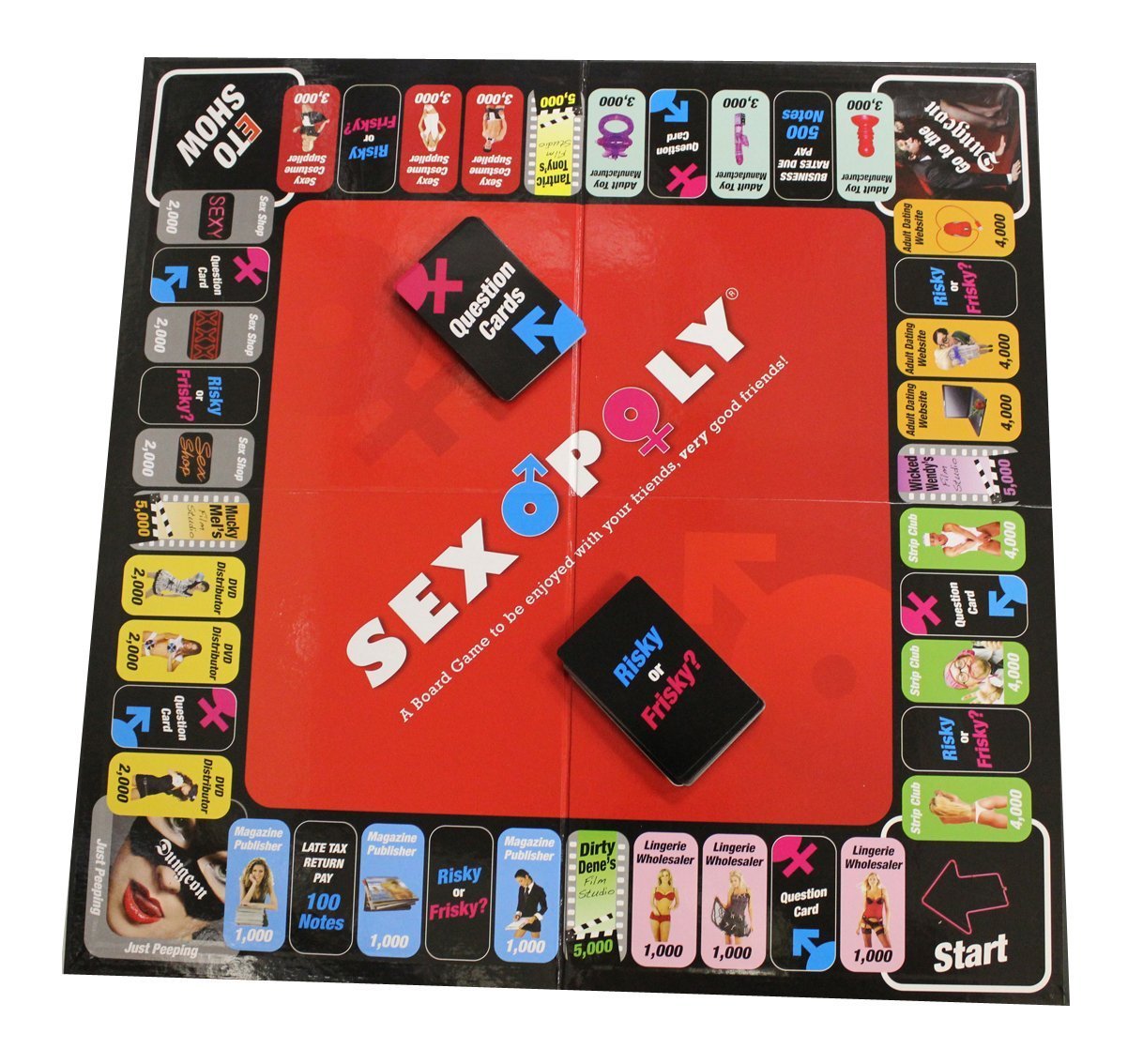 I haven't included any links because there are a few different versions – Sexopoly, Lovers-opoly, XXX-opoly etc. Some look promising; others look as bad as some as the cheesy porn out there. If you're interested in adding this to your game collection, make sure you read all the details and reviews first.
There is one thing they all have common – if you don't like regular monopoly, a sexy version might not be fun for you either.
SPICE LEVEL = Big hit or a huge miss
3. TIE & TEASE
---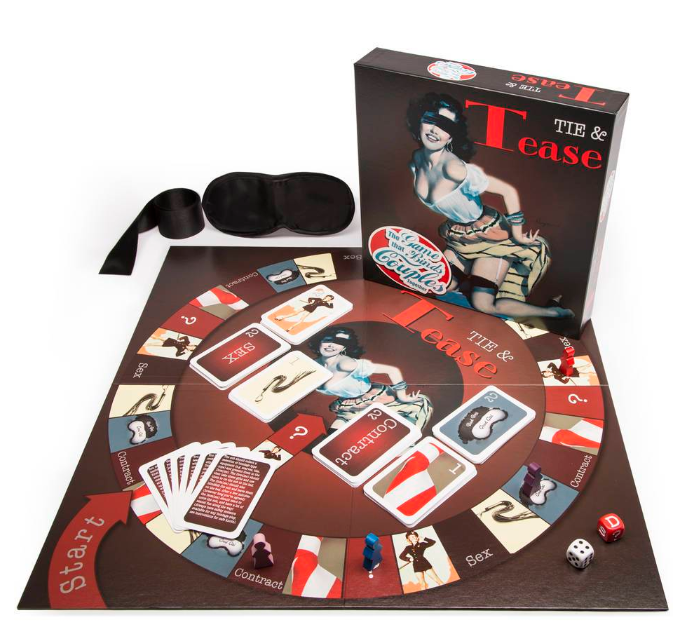 A couple's intimate board game – where one person takes on the role of the Dom and the other the submissive.
A compilation of reviews leads me to this conclusion … The game is better for more vanilla couples looking to get a tad frisky, it involves a large amount of role playing (so if you don't like RP, this game won't be for you), and you'll need to go around the house getting things for said roleplays or senarios.
Good for a few play-throughs, but then it might get boring or repetitive.
SPICE LEVEL = Great for starters or meek librarians. (product link)
4. TASTEE'S TEASE
---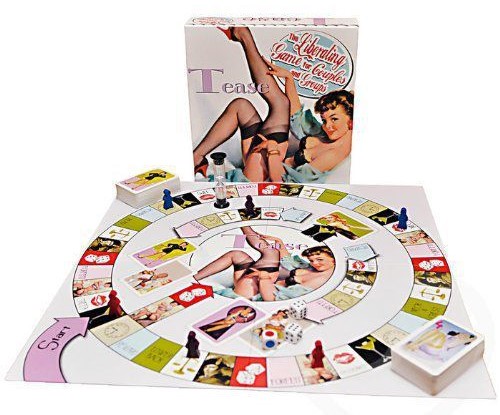 It's easy to confuse Tease & Tie with this game – both have a retro look about them. However, Tease is WAY more involved … and sexy.
It combines board game mechanics with drinking game concepts. It can be played with two people or up to six. BUT, keep in mind that if you go with more than two, you had better be into swinging because you'll be asked to do things like oral sex or watching someone masturbate.
Oh, and it's a REALLY good idea to learn the game BEFORE you start drinking.
SPICE LEVEL = WOAH! That's HOT! (product link)
5. SECRET IIV
---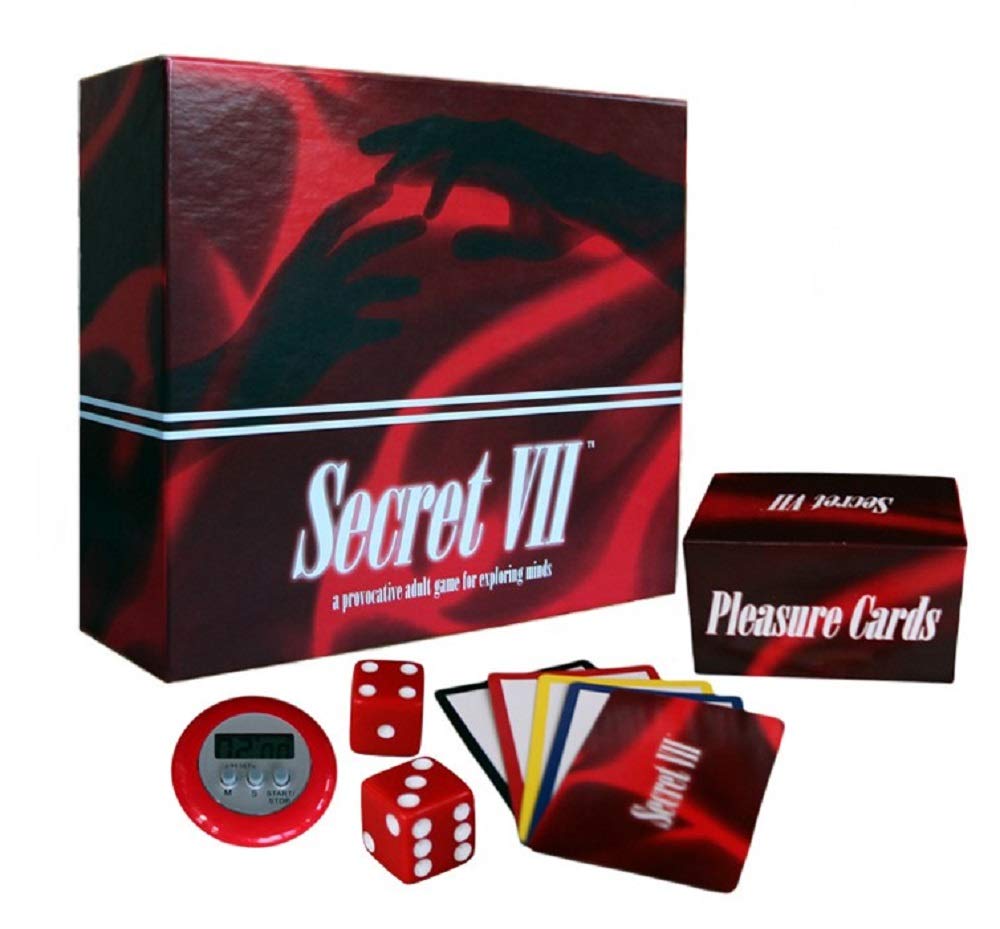 A simple game with dice, a timer, and cards with certain acts that range from mild to physical acts like "suck me through my underwear".
This is another game that is best for beginners, vanilla couples, those looking to get the spark back, or very liberal work parties. A few customers complained about the cheapness of the timer and the difference between the price tag and the quality of the materials. But still, it might be worth looking into.
SPICE LEVEL = Adds a dash of Tabasco (product link)
6. DIRTY MINDS
---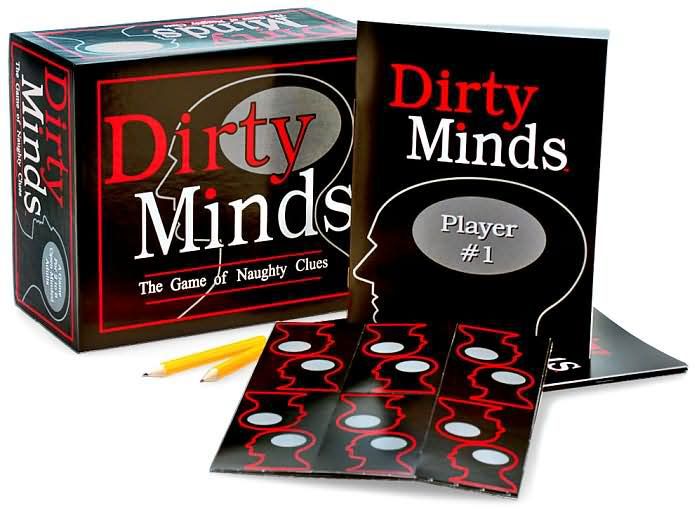 One of the more well-known "adult" board games out there. It differs from others on this list because while the clues are dirty, the answers are innocent. No BDSM role plays or sex acts, just "dirty minds" coming together for a good laugh.
It's a cheap "play a couple times then give/throw away" game, because once you know the cards, it's unplayable.
SPICE LEVEL = An okay game for parties with timid friends who think the word "fart" is funny. (product link)
7. FREEDOM OF SPEECH
---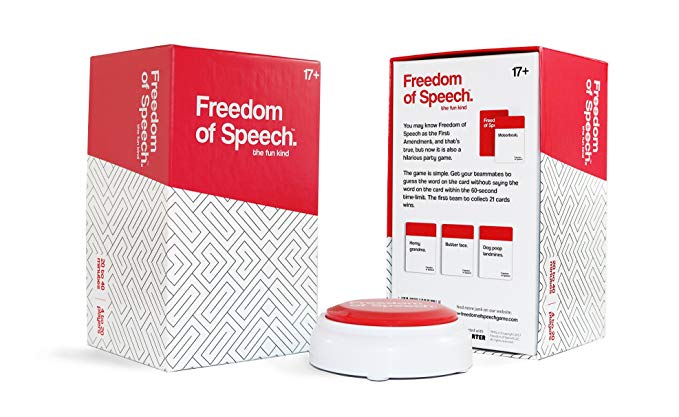 Get a card and make your team guess the word while following restrictions like "you can't act it out" etc. This game makes its way into the "adult" board game classification because of words like "nipple rings" and "pot brownies".
SPICE LEVEL = Mild but a fun party game where you keep all your clothes on. (product link)
8. BEDROOM BATTLE
---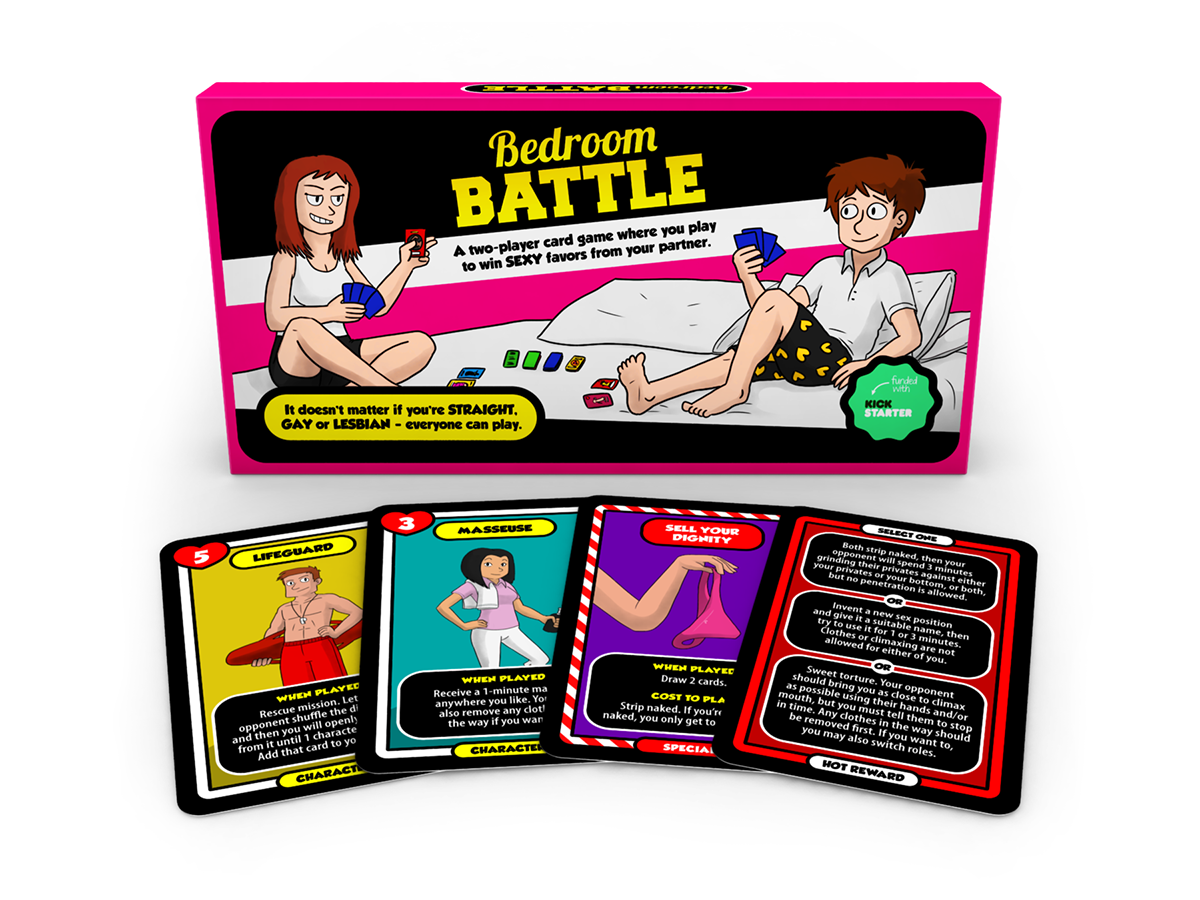 This game is less about straight-up winning and more about winning sex favors from your partner.
It's a two player, gender-neutral game (meaning anyone with any sexual preference can play). The card picks give it acceptable replay value and lots of flexibility. The downside? For a sex game, rounds can get rather long, rules take some time to learn, and there's not much in the way of strategy elements (if that's your thing).
Still definitely worth looking into.
SPICE LEVEL = Plenty of heat and possibilities. (product link)
9. COUPLICIOUS SEX GAME
---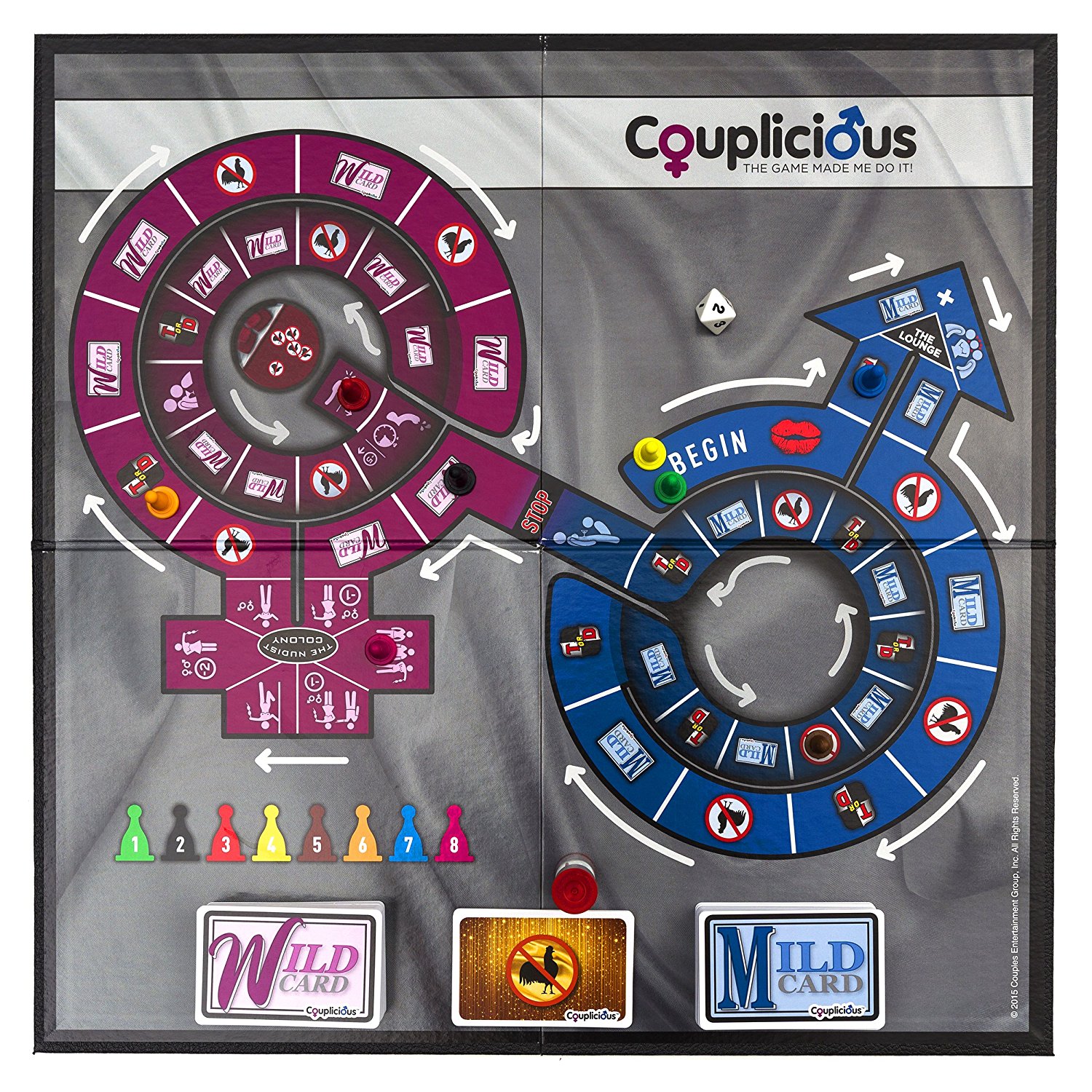 It's quite simple … this game is GEARED towards swingers or groups of friends that like getting frisky (starts off mild but can get pretty steamy). It's better for experienced sexy-time people – not for the shy or vanilla. Definitely, a sex game made for sex.
SPICE LEVEL = Oh so scorching! (product link)
10. INTIMATE DARES GAME BY CAL EXOTICS
---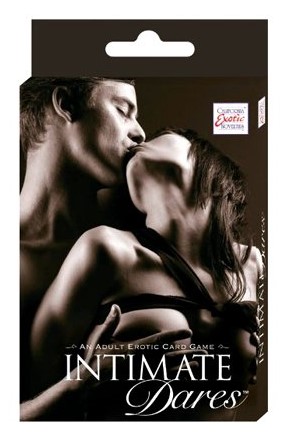 An adult truth-or-dare game that suffers from bad marketing and poor execution. It says for "2 or more players" but reviewers say that the mechanics are made for 3+ – the dares and actions are also somewhat childish at time.
SPICE LEVEL = Thinks it's a ghost chili, but is just black pepper. (product link)
11. SEX! BY KHEPER BOARD GAME
---
For a board game that claims to be the most popular in world, reviews range from bad to mixed – with a common thread being "boring" (despite the promise of +1 million ways to win). Aside from it being harder to find, there's a "Sex!" card game that shares the same name.
I would avoid this one unless you're in a fairly vanilla relationship and even taking off each other's clothes is super-hot.
SIDE NOTE – Kheper seems to also sell a couple other games with the same theme eg. Let's F*ck! The XXX sex game. I would read reviews carefully though.
SPICE LEVEL = Meh. (product link)
12. THE REALLY CHEEKY ADULT BOARD GAME
---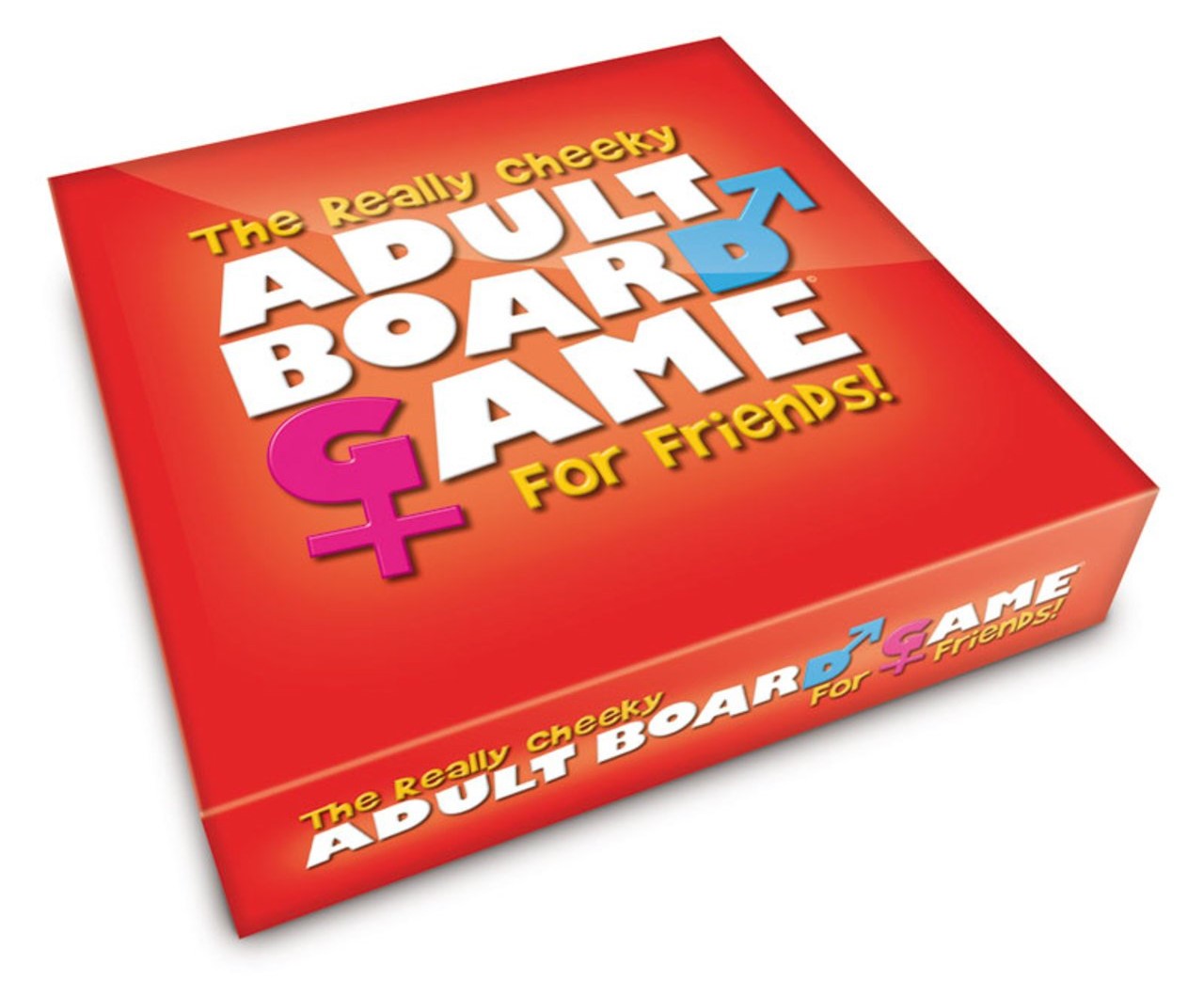 It "follows classic board game format", which means it's like Monopoly. But thankfully, instead of just being a cookie cutter version with dirty pictures, this one puts a twist with Risky or Frisky cards and other secret revealing mechanics or challenges.
Good for friends getting to know each other better and having some laughs.
SPICE LEVEL = Party people who aren't too crazy but aren't too boring. (product link)
13. MIDNIGHT OUTBURST
---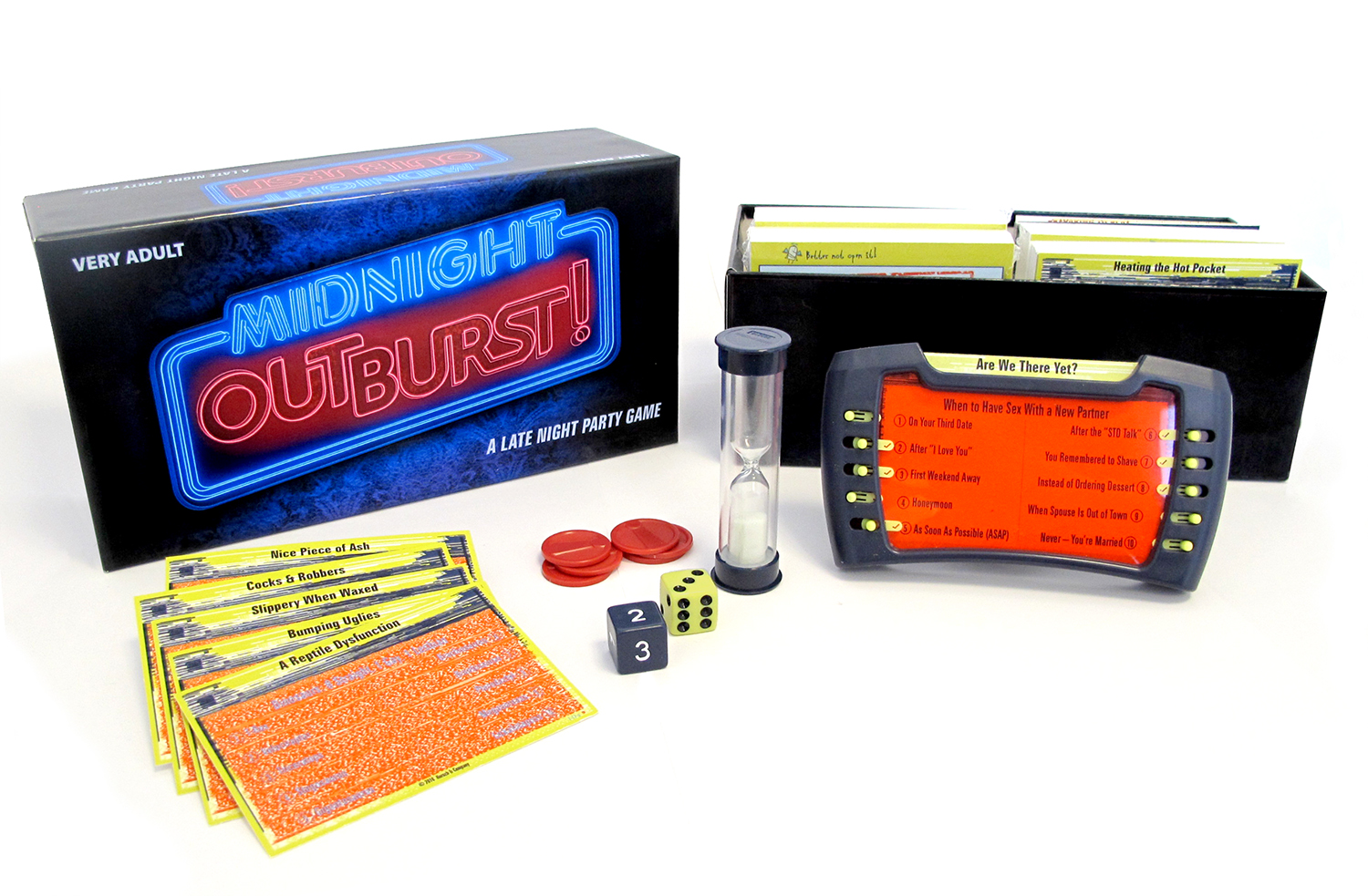 "Midnight Outburst is the shout-out Party Game of inappropriate Top 10 lists—a wild, raunchy and definitely "adults only" version of the classic game." This blurb pretty much sums up the gameplay – get a card, read the topic and friends yell out answers.
A good party game option if you want something that isn't solely focused on sex topics or getting busy and has plenty of giggles.
SPICE LEVEL = Respectable amounts while remaining clothed. (product link)
14. DRAW WHAT?!
---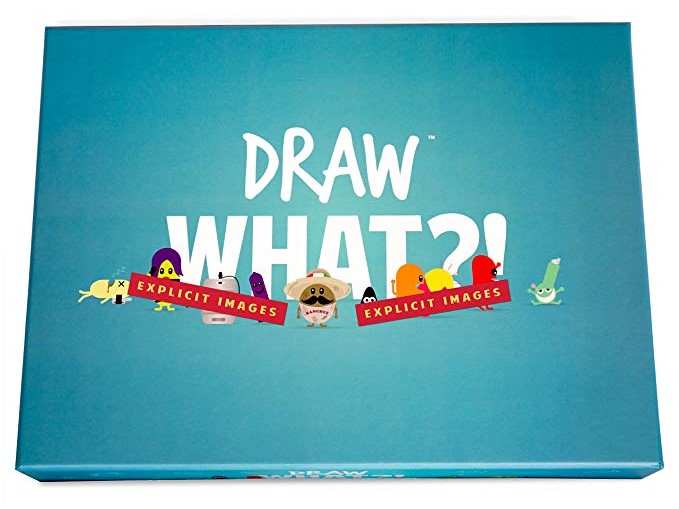 Here's the product write up… "Imagine if Pictionary and Cards Against Humanity had an orgy with Charades and Candy Land and you will have an idea of what awaits you."
It's another party game that looks fun enough. It's also something good for those who don't want or need to take their dirty games too seriously.
SPICE LEVEL = Great if your drawing skills suck and your friends are twisted. (product link)
15. DISTURBED FRIENDS
---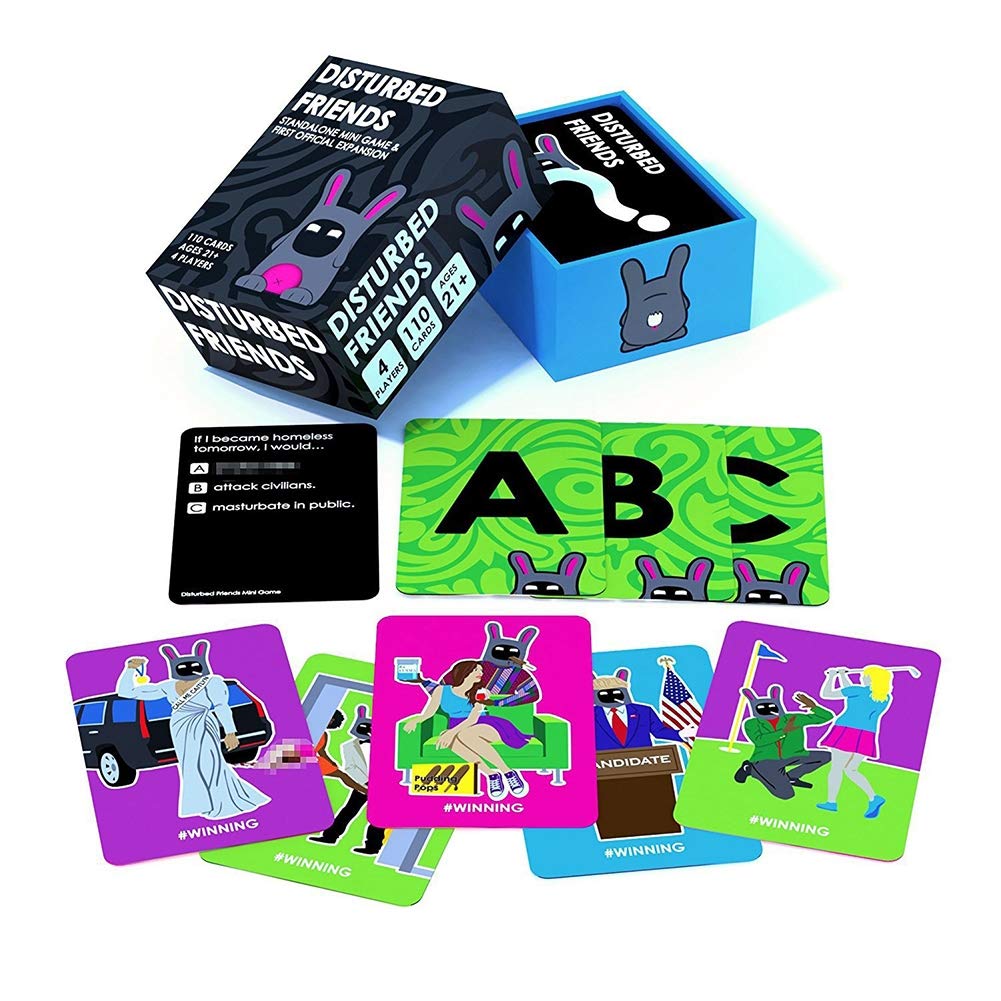 If you like Cards Against Humanity or Exploding Kittens, this might be the game for you.
The cards focus on many "what if" situations, HOWEVER, it will only be giggle-inducing or enjoyable if you're with a group of friends that you know will be into it. Meaning, any prudes, wet blankets, or shy individuals might bring the fun levels down.
Reviewers also say there's not as much replay value (which might be important for some people).
SPICE LEVEL = Decent potential if you're with other perverts. (product link)
Also, if you want more sexy game articles, you might like these…
Any other adult board games you've played and you KNOW will be a hit? Share in the comments (no product links please), just the name is fine.