I got my hands on a Ferri panty vibrator (by Lovense) and was able to take it for a test drive before its official release.
Here's what I found…
THE PRODUCT
---
Ferri is Lovense's first panty vibrator. It comes with all the bells and whistles the other toys have through the custom app – things like Bluetooth control, long-distance control, custom vibration partners, etc. I've tried several wearable sex toys in the past, so I was interested in seeing how this compared.
PACKAGING
---
The box has the new, standard design. It's small, adorable, and compact. Inside has their normal foam cut-out to protect the product as well as…
1 Ferri vibrator
Magnetic charging cable
Black satin storage bag
Extra magnetic clip
A user manual
A quick setup guide
The bag (compared to the toy) was a little on the big side, but maybe that's to store all the pieces or even the box entirely. If it's just for the vibrator, it will be swimming in satin. There's nothing wrong with this. Just a nitpick observation.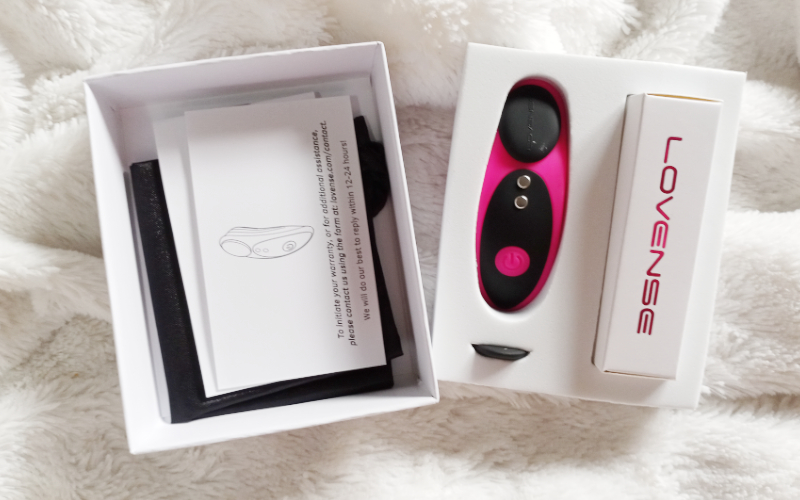 THE TOY
---
I was lucky enough to test the prototype, so when I opened the final product, I was actually really surprised. It was way smaller than I had imagined. This could be a positive or a negative depending on what you prefer (but we'll get to this soon). It is …
Hot pink and black
Made from body-safe silicone
Water-resistant
Warranted for 1 year
Button or app-controlled
(Around) 8x3x2.5cm
35 grams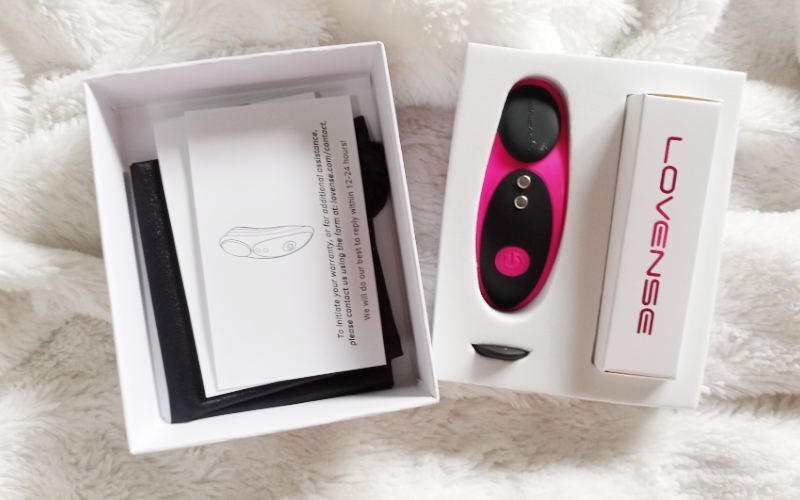 USING IT
---
I found the magnet strong enough for puttering around the house, walking outside, and even a bit of dancing.
It took some fiddling to find the best place to clip it on for different panties. Since undies are quite varied in style, you'll have to adjust each time you want to wear it (like I did).
Battery life was very decent for a few sessions.
The size made it very comfortable to sit down in (bigger panty vibratos can feel like you're sitting on a log.
The power is impressive for such a small motor. However, if you're a power queen like me, it might not be enough to get you over the edge every single time. I found it a little challenging a couple of times. But that doesn't mean PQs can't use it and it's certainly not a weak toy.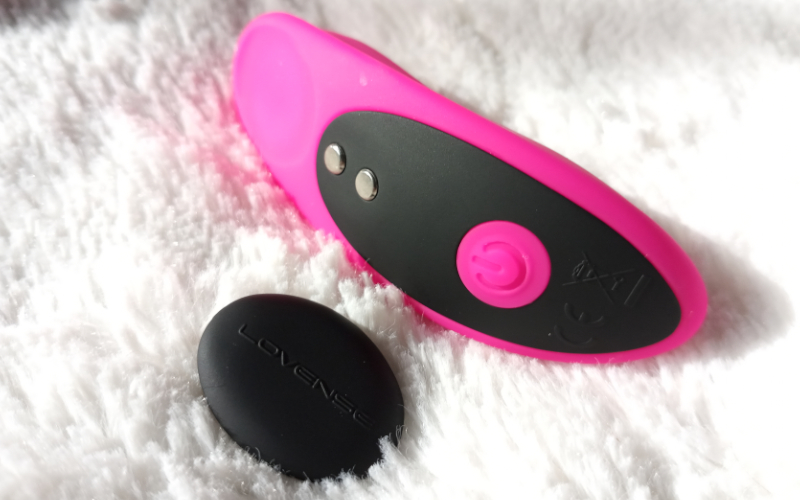 Wonderful for teasing and edging sessions.
The motor is silent enough, but having it on the highest setting in the quietest restaurant might bring glances. Just keep it on lower settings if you're paranoid during public play.
That being said, some Lovense toys have an extra 5 levels of power higher than the factory setting. For example, the highest vibes would be 15/20, but you can use the app to program your buttons to be the strengths you want. I will update this when I can confirm.
I found the charging time compared to battery life was very respectable. The standby time was awesome.
APP & FUNCTIONS
---
Bluetooth was good for a couple of meters, but don't go farther than that or the connection got choppy (although I think that's expected because it's nestled in your vagoo and not being waved around like other BT devices.
"Long-distance" control was my preference (even if I was in the same room as someone). It's important to have a decent internet connection though.
Custom patterns were nice but I liked the steady vibes better (just a personal thing).
There is more app stuff to play with like music vibes, ambient sound reactions, and alarm activation that can be fun and spicy.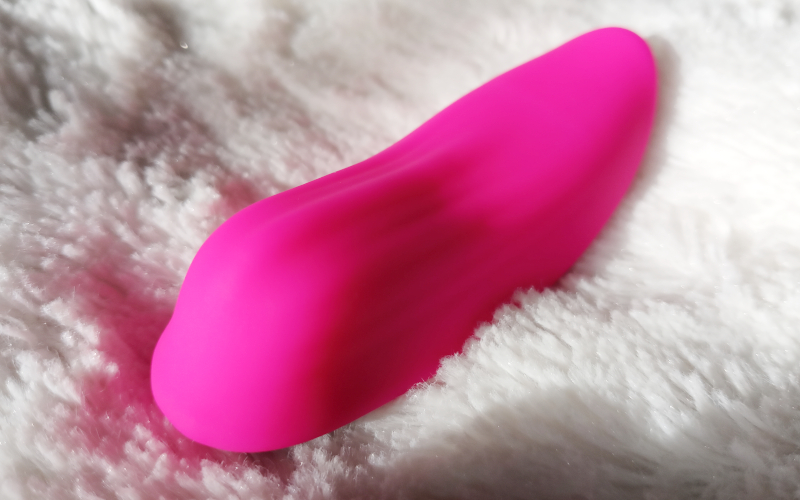 CONCLUSION
---
All in all? I think it's an impressive toy for being so petite – especially the motor size and resulting power. I like the comfort (especially for sitting) and the simple controls.
The things I wasn't keen on (patterns, intensity, and bag size etc.) were nitpicks that really can't be applied to other users.
I also think that if you haven't tried Lovense toys or long-distance app-controlled toys before, Ferri would be a good starter toy since it's more affordable compared to the bigger toys. Plus, panty vibrators are always fun.
Have you tried this toy? Any suggestions for when they improve the 2nd gen version? Share in the comments below!