BDSM cross, Bondage cross, or (most commonly known as) a St. Andrew's cross, is one of the most recognizable pieces of kink furniture. It's also one of the most user/beginner-friendly "big" items you can experiment with.
Here is some useful background info, tips, safety advice to help you on your way…
WHY ST. ANDREW?
---
This one is very simple.
The name and structure of this piece of furniture literally come from a Christian symbol – specifically from the cross Saint Andrew (aka Andrew the Apostle and brother to St. Peter) died on. There's lots of information on the various types of crucifixion structures, but that's another story for another day.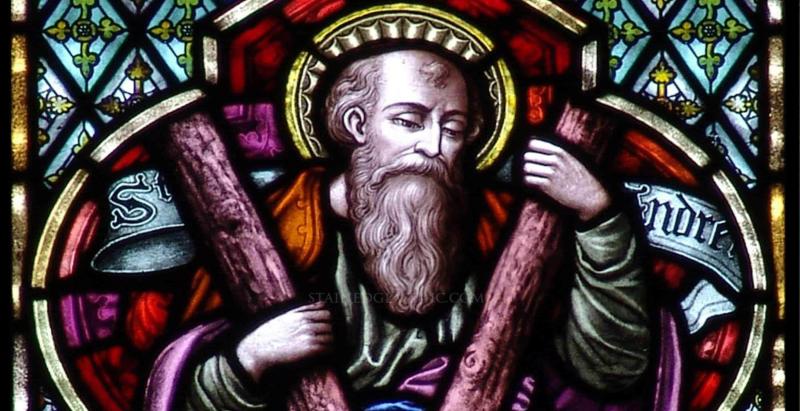 Functionally, the X shape was also used as farm/animal barricades because of their easy access for farmers.
WHAT ARE THEY MADE FROM?
---
St. Andrew's crosses must be made from something strong and sturdy – which is why most are made from wood. There are some steel versions, leather-wrapped options, and ones with padding but they get a bit more expensive.
HOW DO YOU USE THEM?
---
The great news, this is one of the easiest pieces of furniture and toys to play with. Just decide if you want them facing you, or away from you, and then put them in the wrist and ankle restraints.
There are lots of toys you can use – floggers, paddles, hands (spanking), clamps, sex toys, whips, electro-stim machines, water bondage (with extreme caution), tickling, sensual massage, etc. The list is endless – basically anything you want to do to a person while they're restrained.
Some shibari/kinbaku practitioners enjoy using this as well. I saw one ropes performance that involved erotic demonic exorcism on a cross (holy wafers and all).
Finally, some versions come on a spinning wheel, which converts them into a bondage wheel (so you can play with putting the body in different angles).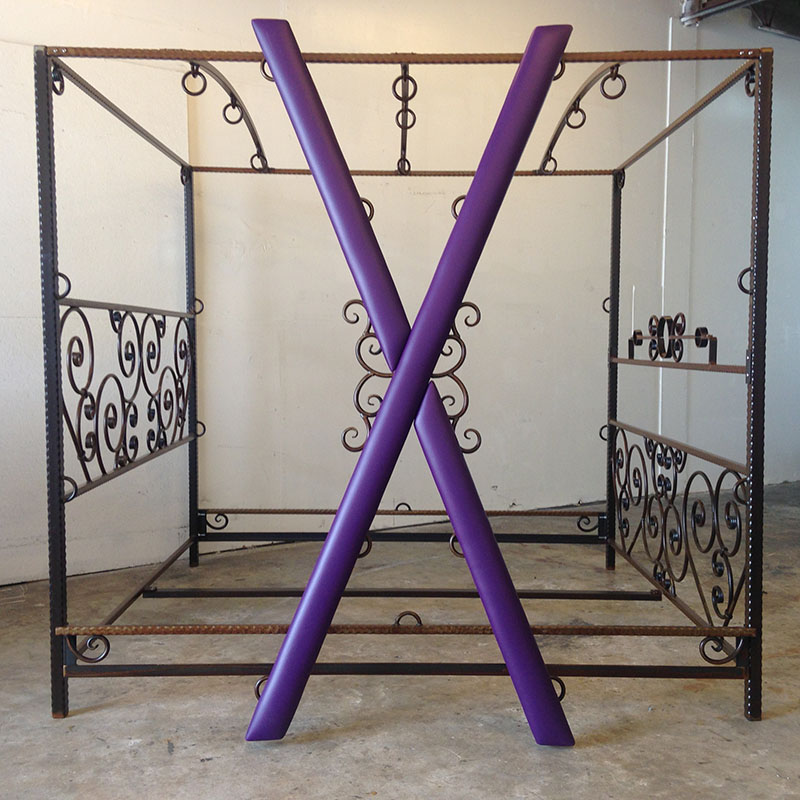 An elaborate cross as part of a bed frame
HOW TO BE SAFE WHILE USING ONE?
---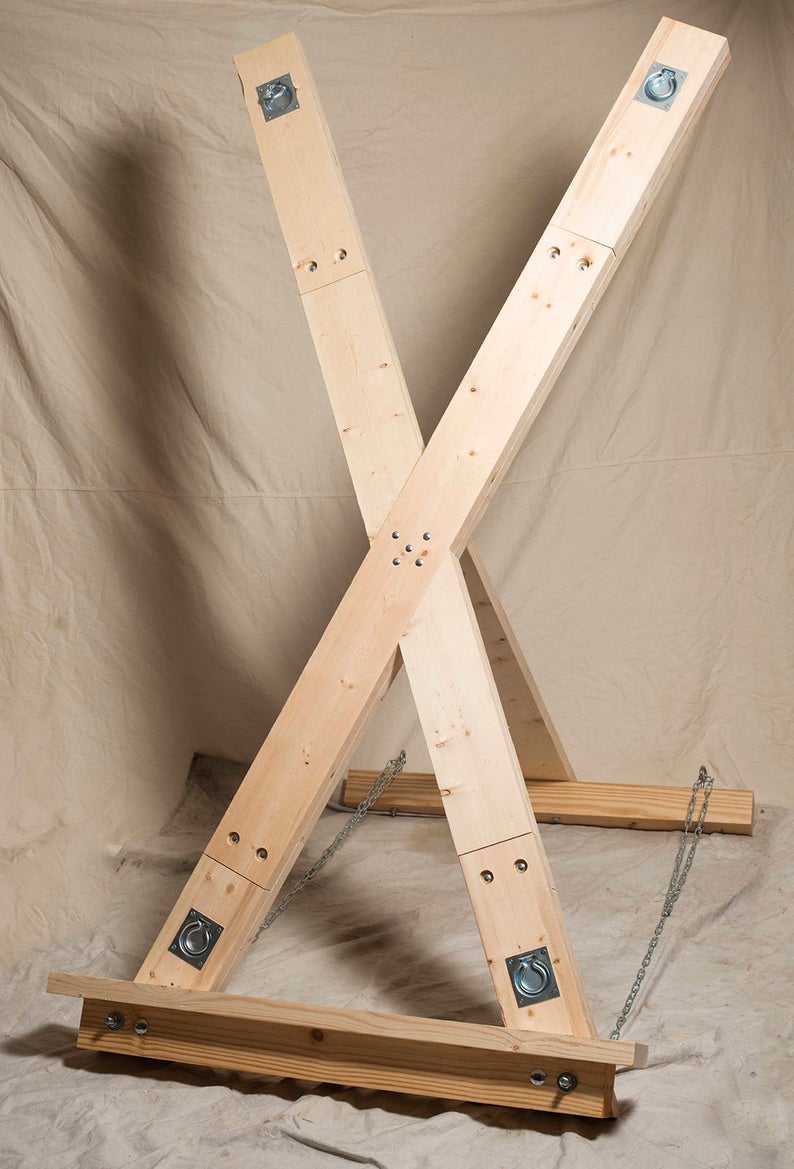 The first thing you need to do is make sure it's fixed to the wall without any chance of coming loose.
If attaching it to the wall isn't an option (like your renting etc.), there are some with vertical stands or even horizontal bases so you can have someone lying down. Just be aware of how much "struggling" or squirming your partner will be doing and if the cross will be able to withstand it without falling over.
After that, it's a matter of submissive safety.
Have your safe word agreed upon ahead a time (including a non-verbal or body language one if you're going to use gags or anything that will impede verbal communication). Make sure the restraints are secure but not too tight (cutting off circulation is BAD).
And, don't forget your limits vs desires and RACK conversations you should be having beforehand as well.
ANY OTHER USEFUL INFO?
---
Make sure it's in a place that will allow plenty of room for any impact play.
If it's in a dungeon, pay attention to other club members around you (especially if you will be wielding something like a flogger or whip, etc.)
Always keep your cross clean and sterilized (regardless of how many people use it).
If your sub is facing away from you, watch them carefully and check in (since you won't be able to hear them as easily) or make sure they know to speak up louder than normal.
CAN I MAKE ONE?
---
Yes and no.
If you have experience with construction and or kink crafting, you can make your own cross (and safe A LOT of money) – It's just three pieces of wood fixed together. However, if you're not DIY competent, they're not a safe project to take on. There are also lots of guides online.
Yep, that's it! Not much else to say – because they're really THAT simple. It really comes down to how creative you are with your play while the person is tied up.
Also, if you want more interesting or useful articles, you might like these…
Have any other St. Andrew's cross advice or experiences you want to share? Drop a comment below!