You were truamatized once before, but why not go in for another round?
Yes, there is no shortage of x-rays from people who apparently haven't read a thing about anal play safety.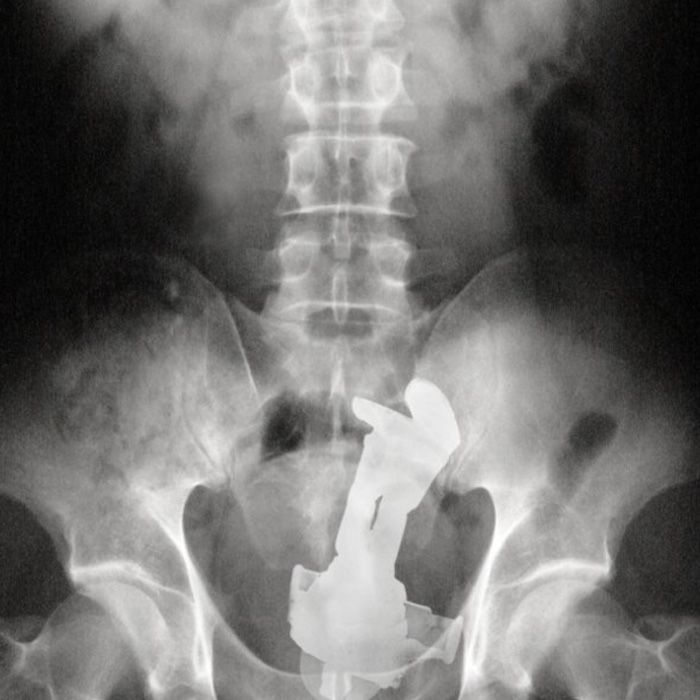 It might be hard to see, but that's a Buzz Light Year. Part of me was sceptical on how it could even get in there in the first place (there's lots of pointy party), but then I remembered the rest of the list.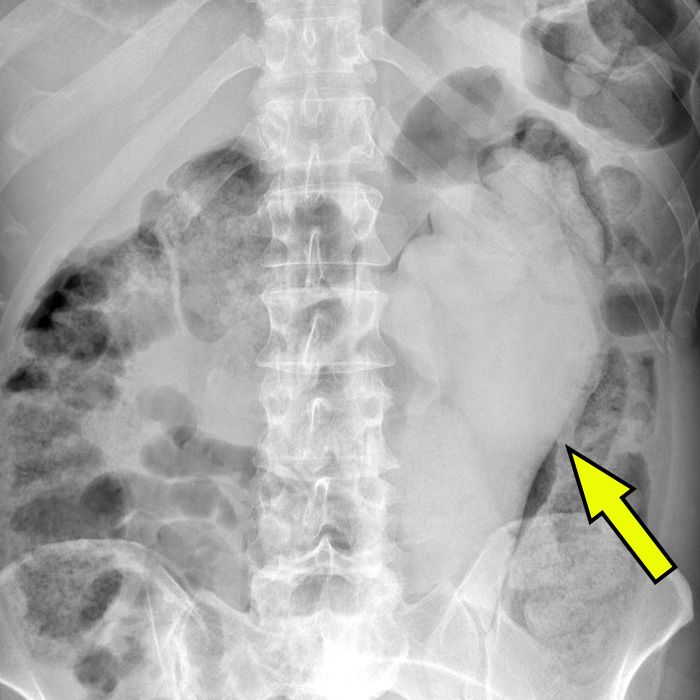 Dr Andrew Dixon
Have you ever seen one of those dildos that is in the shape of a fist? Yep! That's what's in there. The item might be marketed towards anal play, but without a flared-base, it's just not safe and stuff like … this … can happen.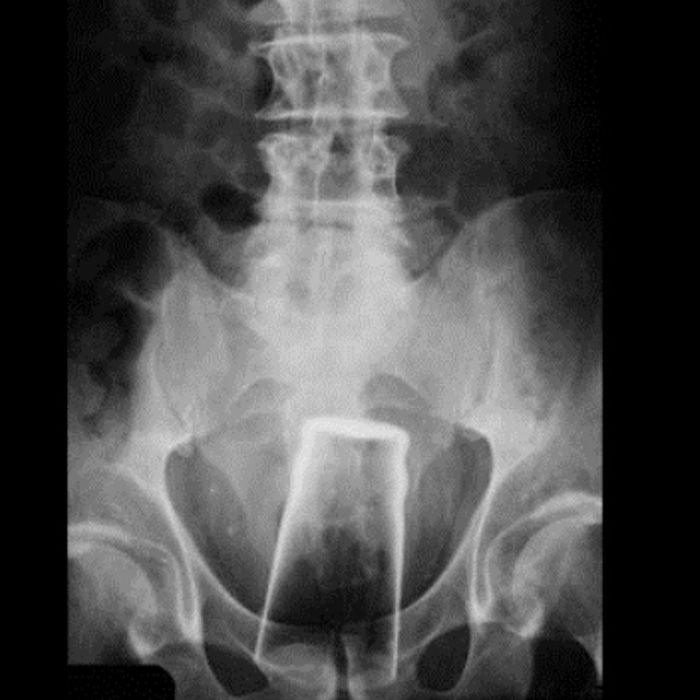 A pint glass. Cheers and have another on me. … Or not.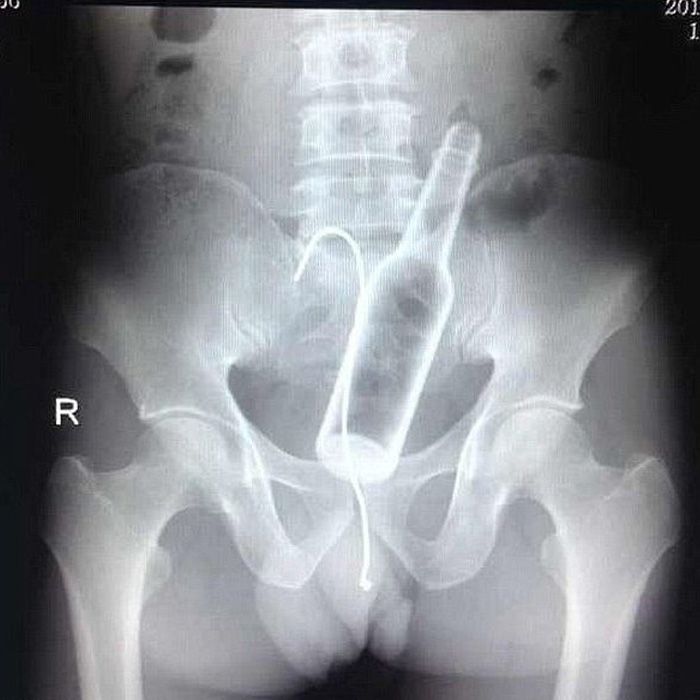 First, someone probably shoved a beer bottle up there (it's a perfect shape after all). But then it probably got stuck and someone thought it a brilliant idea to use a coat hanger to get it out … and than it got stuck too.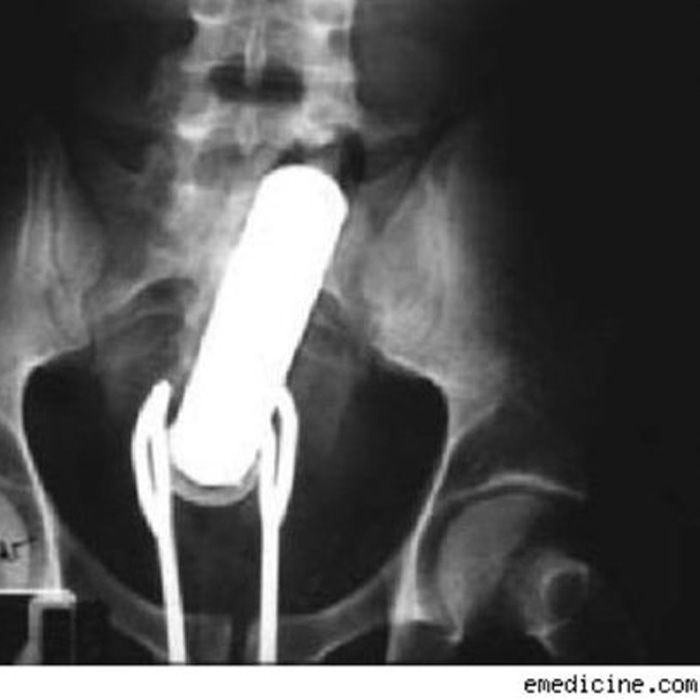 The vibrator that got stuck up there is finally something "normal". The salad tongs to get it back out again … not so much. I'm sure there is a tossing salad joke in there somewhere.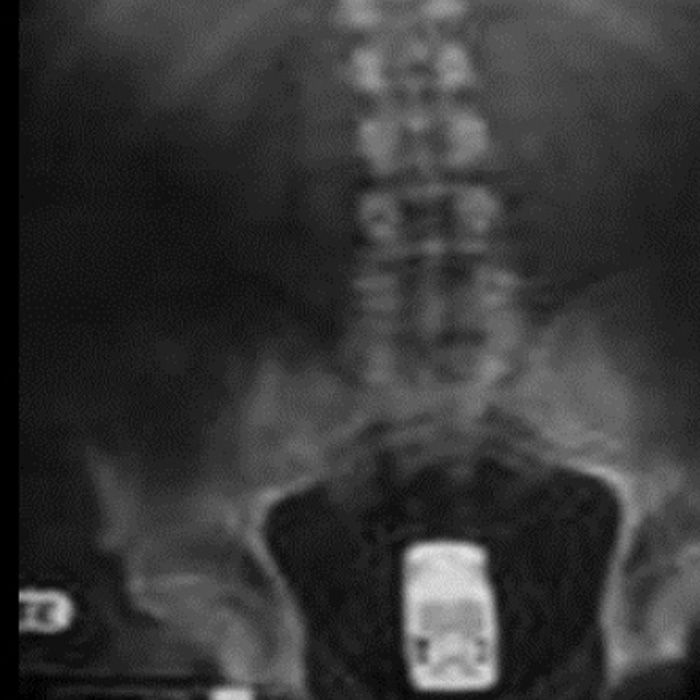 A toy car. Was it the spinning wheels that did the trick?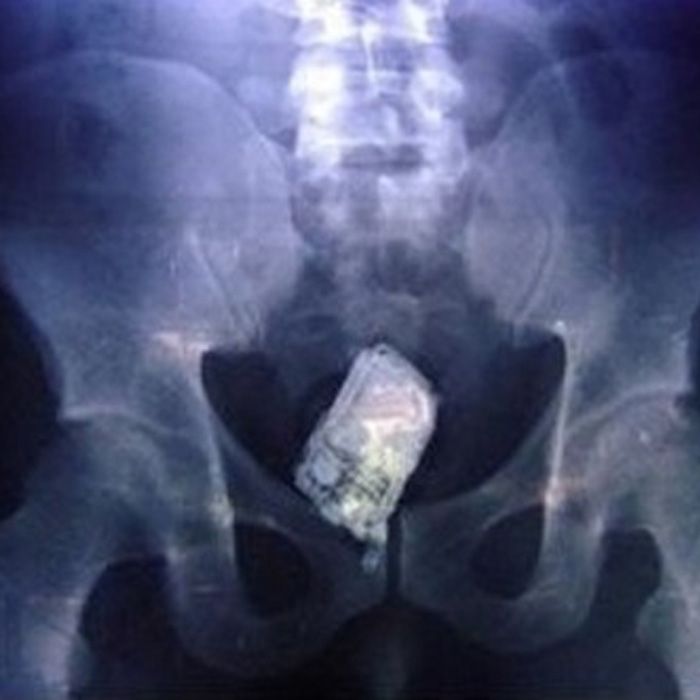 A cell phone – this is certainly "talking out of your ass." Yes, I went there. Sue me.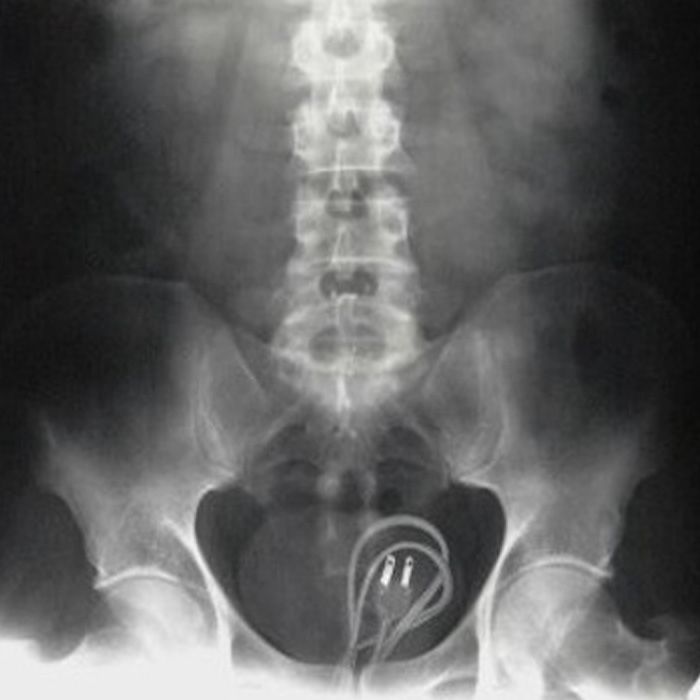 A power cable – because the cell phone was running out of power.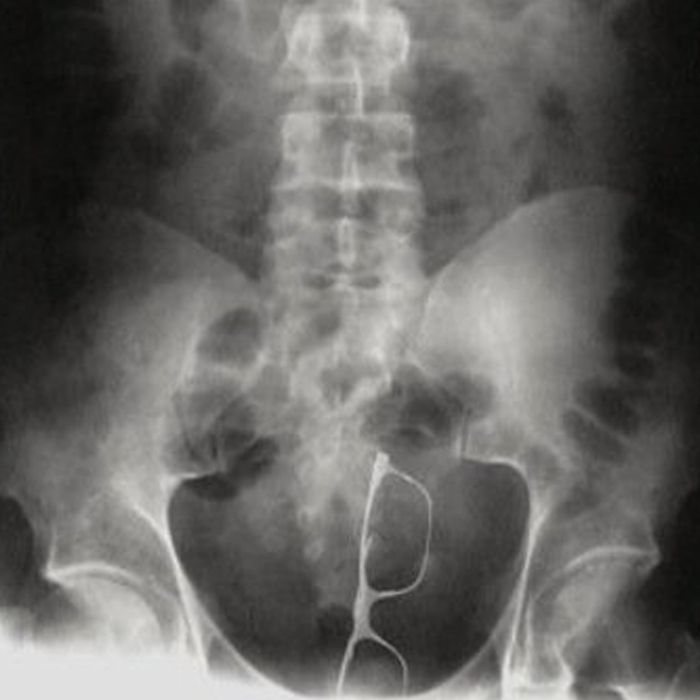 Sunglasses. I truly am at a loss on this one. A prank or dare maybe. BDSM punishment gone wrong?
What other strange things have you heard about getting lost up the bum? Share in the comments!