10 Too Timid Reviews – Fun Bedroom Products for Men and Women
TooTimid is a sex toy distributor that sells a wide variety of adult products – from toys to lingerie. I decided to hunt through their catalog and find, what I would consider, some treasures. Here are ten TooTimid reviews that might help you with your own exploration.
LUST RECHARGEABLE WAND
---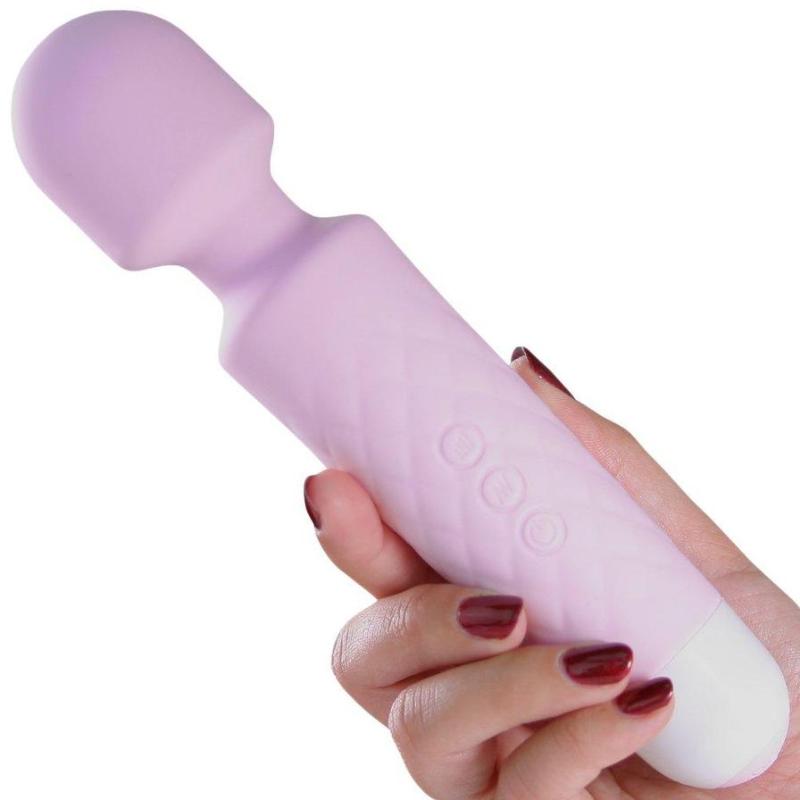 Let's start with that most women consider their best friend in bed – the magic wand. This one is silicone and rechargeable, which already makes it a win in my books. It has a flexible head, "twenty powerful vibrating and pulsating functions", and fifty-two reviewers (as of this article) gave it fairly high ratings.
The only thing that might stop you is the price tag.
Seventy bucks is okay for a good magic wand – you can pay well over a hundred for a great one – but there are cheaper versions if your budget needs some downwards wiggle room. I will warn you, smaller ones tend to be more "buzzy" rather than "rumbly" because of smaller or cheaper vibrators. That's not necessarily a bad thing.
However, if you're not sure, see if you can find a local sex toy shop that might sell a similar (or same) version. Or, if you've never laid hands on a magic wand in your life, definitely go feel one in your hand first.
Want a high-end toy with POWER? Try DOMI
A smartphone-controlled, Bluetooth, Rechargeable Magic Wand
RUMP ROCKERS ANAL TRAINING SET
---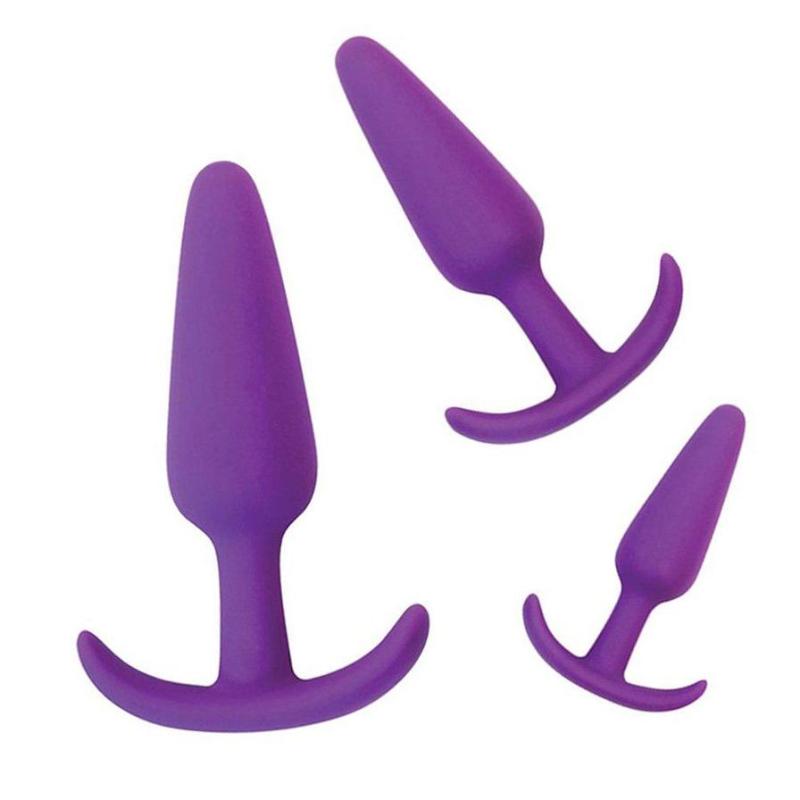 Anal pleasure can be amazing for anyone! Even with safe and slow anal sex practices, sometimes the mere thought of something going in your bum makes it impossible to relax – this is where anal trainers jump into the spotlight.
They are (and should be) made from silicone (or stainless steel if you prefer). They also should come at a minimum of three sizes. The first should be quite small – seriously, you'll take bigger *ahem sorry* poops than the diameter of the beginner one. Also, make sure the tip is tapered, the neck is smaller than the base of the bulb, and the bottom neck is "flared" (large) so it doesn't slip into your bum.
That's why I like this set – it has all the positives at a very reasonable price.
SILICONE VIBRATING COCK RING
---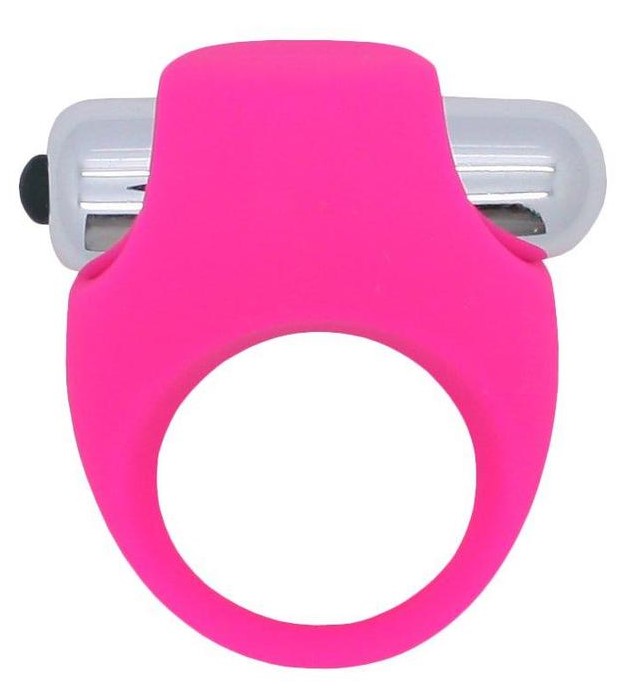 Cock rings are tricky, especially with sizing. But silicone will have enough stretch that it should fit a wider variety of penis sizes. Still, double-check the details to be sure it will stay within "comfortable parameters."
The other reason this particular ring is good, is because it has a vibrator on the end, so the other partner will get some pleasure too. And, since it's removable, it's easy to clean, replace the batteries, or replace the entire thing if it goes caput.
THE VIBRATING REACH AROUND
---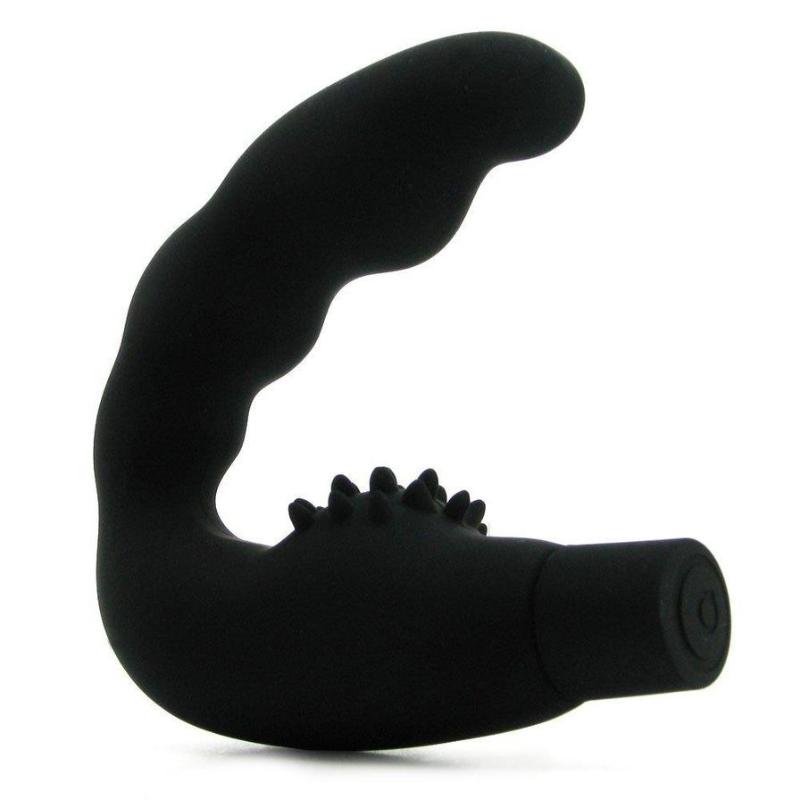 Prostate massagers – you love them or just don't "get" them. They are great for having fantastic orgasms, but they have a bit of a learning curve and need some training – they're not like vibrators, dildos, or even manual stimulation. The other tricky thing is that they're not exactly a "one size fits all" scenario.
I found this one a bit more intriguing because it has a vibrator (which will help a lot) and a decent enough curve it will find your p-spot. The bumps along the shaft also should help it stay in place if you're going to be more "active" while you're wearing it. However, it takes batteries – if that's a plus or minus in your book is up to you.
If you're nervous about sizing and want an adjustable prostate massager…
Try EDGE – Powerful and made to hit your spot.
BLUSH LIPSTICK VIBE
---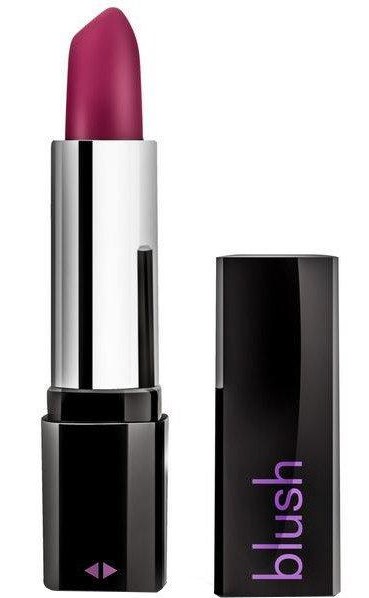 "Discreet" sex toys are great if you're traveling or just shy. The most common style is the "lipstick" vibrator which is meant for your clit. This one is cool because it really looks as close to the real thing as you can get. For example, the tip is soft silicone – whereas many are just made from ABS plastic.
I don't own this one, so make sure when you're done with it, you clean all the nooks and crannies around where the "lipstick" meets the casing. Oh, and remember, the smaller the toy, the smaller the vibe. It might still be "powerful" for you, but maybe not if you're a power queen.
Still, I think they're worth looking into and make great bachelorette or gag gifts.
FLESHLIGHT, PINK LADY
---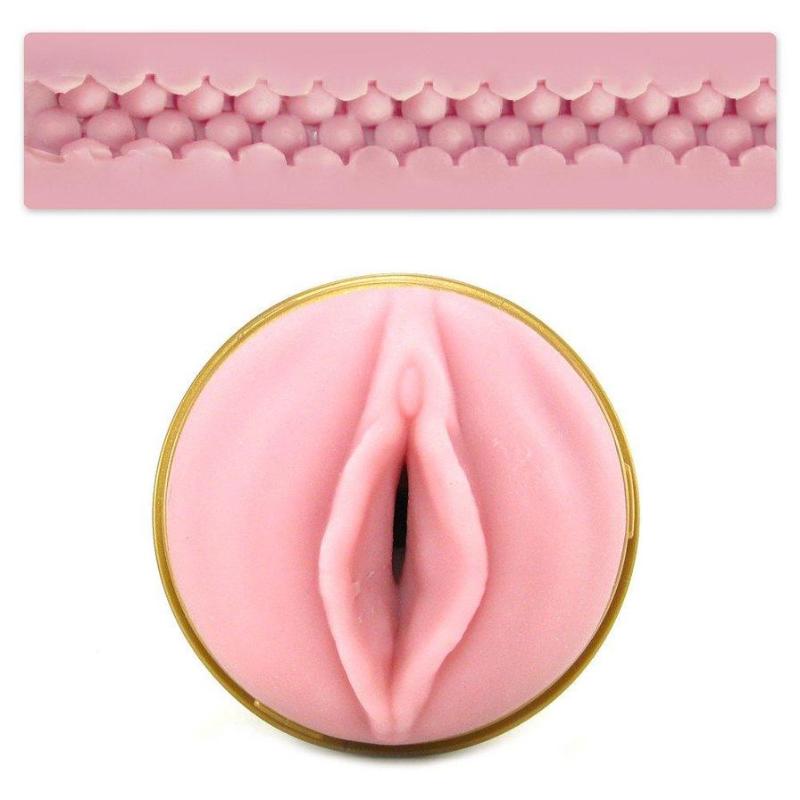 Fleshlight is one of the vets in the sex toy industry – famous for their male masturbators that come in a variety of sleeve textures, outer porn model molds, and some monster designs if you're feeling really freaky.
I'm going to let you in on one little secret though… if you're shopping for tightness, you'll have to look more at the texture – a customer service agent at Fleshlight told me that all sleeves are 7 millimeters. So, if you love "super death grip" masturbators, maybe look at the "design your own" option.
ROSE G-SPOT VIBRATOR
---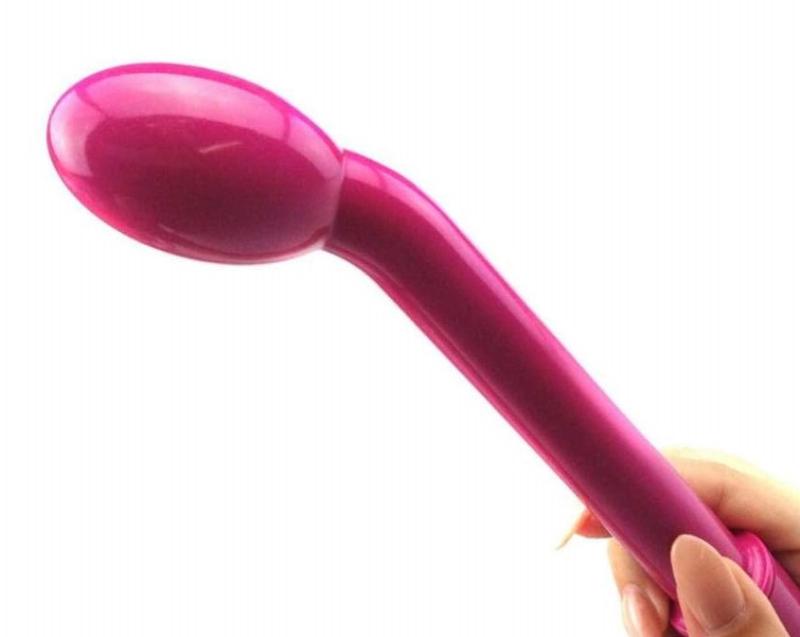 This one I actually own myself and have tested. It's also interesting because it's what I would consider a "white brand" sex toy. There are TONS of these out there under different names and sellers. That doesn't make it a bad thing. It just means you can do some shopping around or wait for a sale.
It's great for someone just getting into sex toys – it's simple, body-safe ABS plastic, decent g-spot curve, long handle, easy to clean, and is just strong enough you should have plenty of fun.
Check out my detailed review here…
Rose G-spot Vibrator Review – Can a Cheap Amazon Sex Toy Be Good?
APOLLO STA-HARD PENIS PUMP KIT
---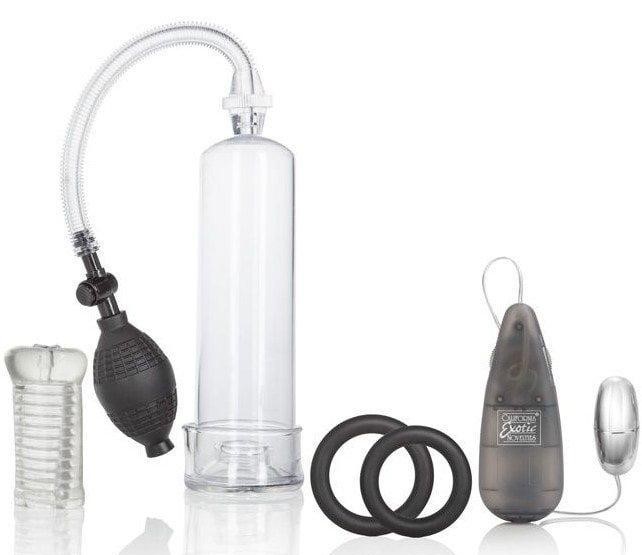 First, I'm going to put in the disclaimer that penis pumps are not something to use all the time to get a bigger ding-dong. They don't and can't change you from average to elephant. It's impossible. What they CAN do is help with blood flow and maybe increases your girth by a little. Think of them as helpers, not fixers.
Why did I include this? It's a set.
You get a pump, a TPR (soft rubber) masturbator, silicone cock rings (x2 different sizes), and a bullet vibes. For the price, it's actually a really great deal if you're curious about getting into these kinds of toys.
SWISS NAVY TOY & BODY CLEANER
---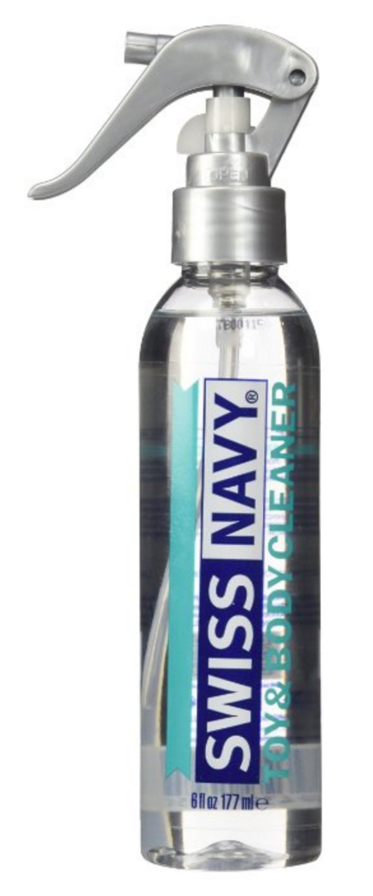 I wrote a whole article breaking down the ingredients of sex toy cleaners. You would be surprised how many are white brand, generic formulas labeled under different company names. However, Swiss Navy always finds itself on the safe side of the list. Not to mention they make great lubes.  JO sex toy cleaner is a good alternative is this one doesn't float your boat.
SIDE NOTE: Sex toy cleaners are not meant as your main method of cleaning. Warm water and mild soap (for body-safe materials) are great, occasionally a 5 to 10 percent bleach wash with a thorough rinse etc. BUT, sex toy cleaners are meant to be washed off after. So, any promises of "soothing the skin" aren't really going to do anything for you … because you'll have washed the product down the drain (and there should be no residue left over).
NET THIGH HIGH & GARTER BELT
---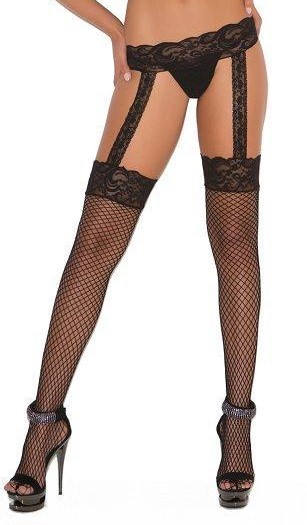 I know I'm not the only one who gets frustrated with generic lingerie from mass distributors (they're always SO small, even with the one-size-fits-all/most tags). But TooTimid has something I don't always see on most sites … Queen Size. Now, keep in mind that larger sizes could mean anything. This is why I would always recommend something in a fishnet. This way, it will have a better chance of fitting curvier bodies etc.
Personally, I love the thigh-high stocking plus garter belt combo. It's fantastic if you just need something quick for a party or a fun addition to your bedroom shenanigans.
Also, if you want more useful articles, you might want to read these…
Out of this list, which TooTimid products would you try? Share in the comments. (no product links please).