Edenfantasys Reviews – 10 Sexy Products to Put Fire in Your Bedroom
Whether for special holidays like Christmas or crazy sale days like Black Friday (or maybe you just want something new because your nether regions demand it), online sex toy distributors a great place to start hunting. You can become acquainted with different brands, various toy styles, material choices, and read reviews so you can make an informed purchase.
Today, we will be looking at EdenFanatays. I browsed through their collection and picked out a few things that looked like fun.
FLICKERING FINGER
---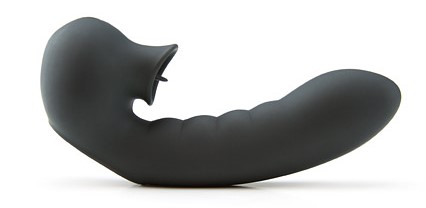 This one grabbed my attention because of the promises of flickering. Personally, I haven't tried it but would love to. Or if there is anyone out there who has one, share your experiences in the comments. It looks like a promising toy – at minimum, you'll have a nice vibrator, but clit stim is always extra yummy.
FLIP ZERO VIBRATING
---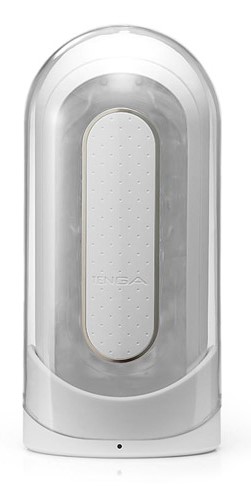 Tenga is always a reliable company and I've heard make some of the best feeling masturbators. The fantastic thing about this new version is that it apparently vibrates, which makes it even better.
Remember though…
These kinds of toys need proper care to get a decent lifespan out of them – this means washing before and after each use, drying thoroughly and storing properly.
Want a vibrating masturbator that you can control from far away?
Check out MAX 2 by Lovense – Smartphone & Bluetooth Controlled
KINKY LUST KIT
---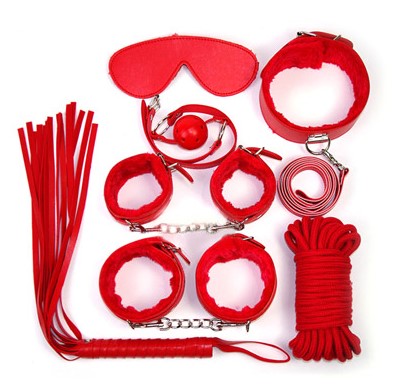 I often have a bone to pick with "beginner bondage" sets – because many of them contain things that are NOT for beginners.
This set is decent, but they do have rope – and rope play (because if you don't know the proper way to do knots for this kink you can do serious damage) is not something for people just beginning (no matter how many Youtube videos you watch).
The rest of the set looks good to me. Stuff is padded, clasps are easy to get out of. The ball gag has holes so it's easier to breathe while wearing. Also, the flogger is short and doesn't look very heavy (still, stay light with your contact).
BONE GAG
---

If you're into pet play, or just want a different kind of gag to play around with, try out a bone gag. The silicone is more comfortable to bite down on than the plastic bass.
With any gag, however, pay close attention to the nooks and crannies while washing – especially if the collar section goes through the toy instead of being fused into it. It just means there's a hole through your toy that you don't want to let bacteria grow in.
VIBRO BALLS
---

With all the anal beads on the market, and in every distributor, I chose this set because, as you can see, the bulbs are "part of" the line that connects them all together. What does this mean? Easy cleaning and guaranteed sterilization for whoever gets to play with them next – which is really important if more than one person will be using it.
Also, the ring at the end (if you keep your finger through it) means there will be no slippage further into your bum.
EGG MASTURBATOR
---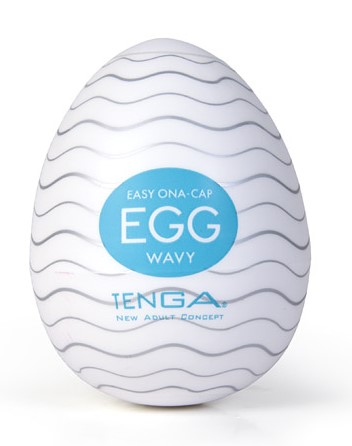 Tenga again, but in a different form. These little guys are essential one-use (maybe 2 or 3) masturbation sleeves that come in a variety of textures. If you're environmentally friendly, these might not be something you want to get into, BUT I will still recommend them because they are better than ABS plastics (nonbiodegradable) or jelly (body-toxic).
I usually tell people who are interesting in masturbators like Fleshlight to try out Tenga eggs so they can have a better idea of what kind of textures they will enjoy – then you can go out and buy something meant to last longer.
E-STIMULATOR DUAL WAND
---

I might not have tried this e-stim toy, but do have an e-stim dildo from a different maker. My biggest suggestion … READ THE INSTRUCTIONS CAREFULLY AND FOLLOW THEM TO A T! That way, you can have a great experience without accidentally getting zapped (which you can, it all comes down to proper body contact).
What e-stim does is make your muscles contract, which can help with stronger orgasm and pelvic floor training. Extra bonus if things vibrate. Then, all you have to do it test the two functions to find the combo that makes you smile.
JO H2O LUBRICANT
---

JO lubes (and their sex toy cleaners) I find are nearly always at the top of the list for having relatively safe ingredients and proper Ph mixed with adequate osmolality.
I'm a fan and haven't had any issues with them. They also have different lubes for different sensations, such as warming lubes or water-based anal lubes (which means you can use silicone sex toys with them).
Want to try a different water-based lube?
Check out Lovense Lube – Compatible with All Sex Toys
VANILLA MASSAGE BAR
---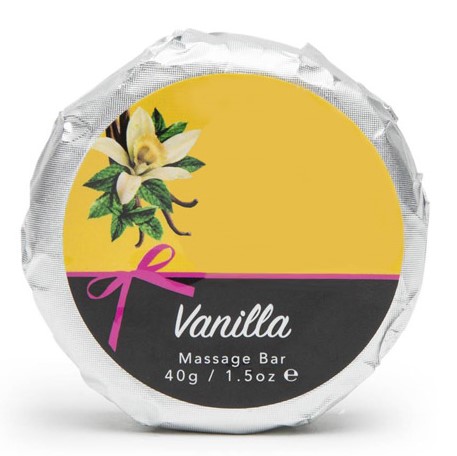 I haven't tried this product, but I love the idea of a massage bar that melts in your hand – instead of playing around with messy, drippy massage oils.
Don't get me wrong, they're great, but you might find this works better for travel transport, etc.
It's also vanilla so that always makes me happy. If anyone out there has tried this, share in the comments please!!
ENTICE PASSION WHEEL
---

Don't worry, these little guys won't bite you (unless you ask nicely). They were originally meant as a medical device (which man BDSM practices borrow the same equipment from but for different reasons) to activate blood flow or help bruises heal faster.
You can still use it as just a pleasant stimulator across the skin, but there are some people out there who LOVE this sort of feeling. You can also press as hard or as lightly as you want – therefor creating whatever feeling your partner or you enjoy the most.
. . . . . . . . . . . . . . . . . . .
Want more useful or interesting sex toy articles, check out these…
sss