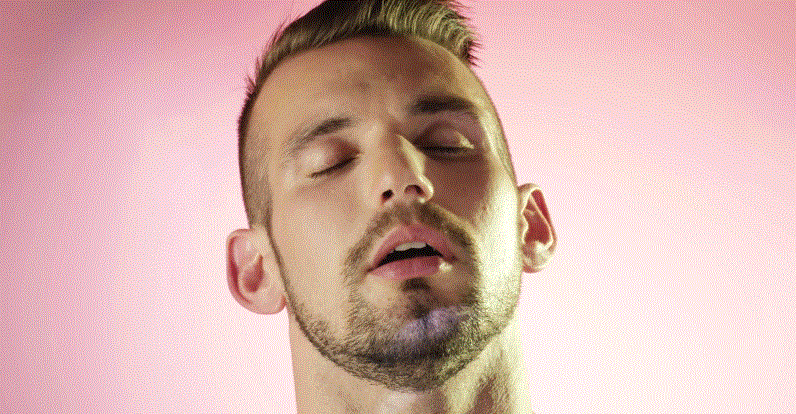 I bet you also came here because you just can't see how there are SIX different ways for guys to get off.
Well, surprise!
But, we won't just be looking at this. You'll also learn some interesting and surprising information about the male orgasm. Let's dive in…
First…
YOUR DOC & SHRINK DON'T ALWAYS AGREE
---
You would think something as common as an orgasm would have a somewhat standard definition, however, it's surprising varied – especially across different research circles.
For example…
Medical professionals and mental health professionals sometimes have DIFFERENT opinions on the definition – one looks at the physiological changes while the other looks at the mental and cognitive changes. So, if you ask your therapist, they're going to say it's in your head. If you ask your doctor, they're going to say it's in your crotch.
It might sound strange, but remember, even as recently as the 1970s, doctors were adamant that women did not experience any form of climax, and pleasure was solely the domain of men.
Thankfully, enough time has passed that people are starting to look at the brain and body together. Here are some interesting things you may, or may not know….
#1 They can (mostly) agree on the "stages":
Excitement
You see something or feel something that gets you excited. Blood starts to flow, and you get a hard-on.
Plateau
Your body starts to rev-up as your blood pressure gets higher. Blood collects in vessels, glans get bigger, thigh and butt muscles start to tense, and you breathe faster.
Orgasm
Key areas of the body (like the prostate gland, and PC muscles etc.) tense and semen is forced out of the urethra over 10-30 seconds. Chemicals and hormones flood through your system. Parts of your brain light up or shut down to allow for less inhibitions and greater pleasure.
Resolution
Also known as the refractory period. Things go back to normal and the man can't have an orgasm for a while. It can last anywhere from minutes to days, but, the older you get the longer it takes.
#2. They're not only looking at your junk.
Orgasms occur from two basic responses to continual stimulation:
Vasocongestion: Body tissues fill up and swell with blood.
Myotonia: Muscles tense, from voluntary flexing and involuntary contracting.
However, some amputees have reported feeling orgasmic sensations where their missing body part was, paralyzed individuals feeling pleasure in inaccessible areas, and certain medicines having a "orgasm" side effect. This makes researchers wonder if it's more to do with the central nervous system rather than the genitals.
#3. We think it's simple, but it's not.
Society puts a lot of pressure on the Big-O. HOWEVER, many people say that it's more about the feeling of connection rather than the toe-curling ending.
Add that to the fact that 1 in 3 men experience premature ejaculation issues at some point in their life and many women can only climax with clitoral stimulation.
Finally, evidence strongly suggests that your orgasm is as unique as you are. The steps might be the same, but the stimulus, journey, and reactions are different.
This all leads to a fairly confusing situation.
However, the need for bonding, health problems, or diverse sexual paths aren't the end of our bedroom antics. They simply give us a better understanding of our bodies and better direction on how we can be masters of our own pleasure.
How?
Well, I saved the best for last…
THERE ARE DIFFERENT KINDS OF ORGASMS
---
YAY!
You would think there's only one kind of orgasm … thrusting/masturbating until fireworks blow. However, just like the ladies, guys can have several kinds of orgasms.
Yep, you thought you had a single serving when you actually have a buffet…
1. THE EJACULATION KIND
This is your basic orgasm – the one you have while fucking and the one that makes you lose control of your pelvic thrusts (unless you practice controlling it) … and look ridiculous. Pretty standard hat.
2. THE PELVIC KIND
This method is far more elusive and often spoken about in spiritual circles or tantric sex enthusiasts. However, there's nothing mystical about it.
The idea is exercising your pelvic floor muscles and training yourself to stop ejaculation in order to avoid the "rest period" but still have an orgasm – one that will feel stronger and last longer. It's essentially the male version of a multiple orgasm.
3. THE BUTT KIND
Many guys are shy or down-right against any sexy stuff around their backdoors. This is a shame because the anal area has a ton of nerve endings that can be immensely pleasurable. If you can let your guard down and accept a sex toy or finger up there, you might end up with a new kind of orgasm.
4. THE PROSTATE KIND
Women have their g-spot, but did you know that men have something similar? It's called the p-spot (P for Prostate). It's an area up the bum that is surrounded by LOTS of nerve endings (which also contribute towards orgasms).
You can have these Big-Os by stimulating this area with fingers or sex toys. However, he needs to be completely relaxed and into the pleasure for it to work properly.
NOTE: If you're curious about any bum play (but aren't ready to dive into the deep end yet) you might consider getting a sex toy first. You can buy any size your comfortable with and ease in as slowly as you want. I would recommend these…
EDGE – A fully adjustable prostate massager
HUSH – A vibrating butt plug (comes in two sizes)
DOMI – A strong magic wand (for external play if you're not ready for insertion yet)
5. THE WHOLE BODY/BLENDED KIND
This engages your pelvic and spinal region at the same time. How? Simulate the penis and the prostate at the same time. The orgasms will be one of the strongest you've ever had in your entire life.
6. THE SKIN KIND
These aren't the BANG, POW, WHAM! type. They're the tingly, pleasant type that most people don't realize they have. They're the ones that give you goosebumps. And it comes from music.
Yep, music.
Have you ever listened to a song and felt a rush of energy, a high, and tingles across your skin? That's technically a tiny orgasm. It's usually attributed to classical or instrumental (stuff with no distracting lyrics that will trigger external emotions) but anything you're personally attached to could create this effect.
Cool yeah?
WHY IS THIS IMPORTANT?
---
You might be thinking, "There are different kinds, so what?"
But the fact you have options is significant …
First, choices add spice to your sex life.
Face it, after a while, the bonding might increase, but the sexual spark tends to diminish and requires more work to maintain. If you're stuck in a Sunday night, kids in bed, quickie "get off" session with your partner, things will get stale quickly – and negative feelings might arise.
Treat your partner and yourself to new things. Mix things up. Your relationship might be old, but your sex life doesn't have to be.
It does your body good.
Aside from the rush of blood and exercise, sex helps release happy and bond-forming hormones as well as fighting against depression and other health issues. Forget the apples. An orgasm a day keeps the doctor away.
Learn more about the benefits of sex:
10 Benefits of Sex: Doing The Dirty For A Clean Bill of Health
It takes the pressure off.
Whether by stress or health problems, some people find having "that" Big-O from intercourse far too much pressure and/or nearly impossible. So, if there are other avenues, you can still seek pleasure.
It helps with some health issues.
Premature ejaculation or leaking pee can be a problem for some gents. If this is the case, exercising your pelvic floor muscles help immensely – and, if you remember, is the key to having a non-ejaculation orgasm. One exercise, two benefits. Double win!
If you liked this article you'll definitely want to check out these…
How about you guys? What's your favorite kind of orgasm? Dare to share in the comments?