Image by Graftencom from Pixabay
Our feature focus today is on the Cults.com – a site for sharing 3D printing models/plans.
While looking around for fun and freaky products, it dawned on me that places like these should be a mecca of wonderful weirdness. Also, a little disclaimer, these are exaclty dildos (because you can't really put them inside you). But it seemed like the most appropriate term.
Let's have a look, and you decided … clever or scary?
---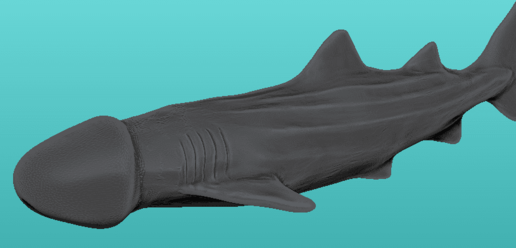 For an animal that could be merged with a dildo, shark seems to be a fair pairing. Even with the head, it doesn't seem that out of place, and if you take away the fins, it might actually be usable.
---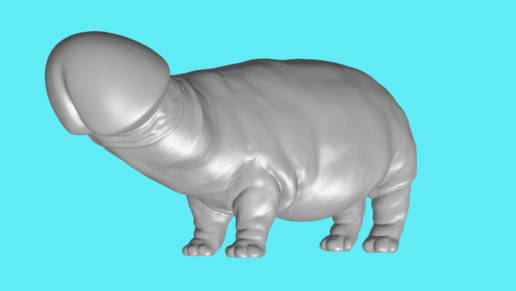 Want me to get picky? Okay. I think what threw me off of this is that the body has wrinkles but the end doesn't.
---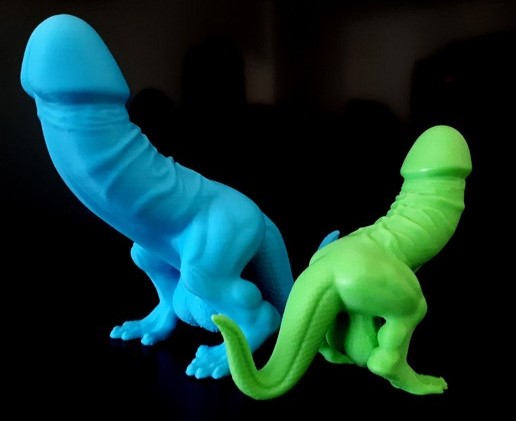 Okay … even I have to admit these are kind of adorable – epsecially if you include the little baby one. You could actually get freaky and use these if you were able to make a silicone mold from the 3-d print.
---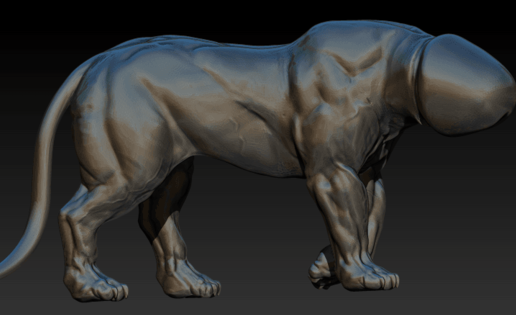 The detail with the body is impressive, but I have the same problem with the hippo. Don't just stick it on there … maybe some viens?
---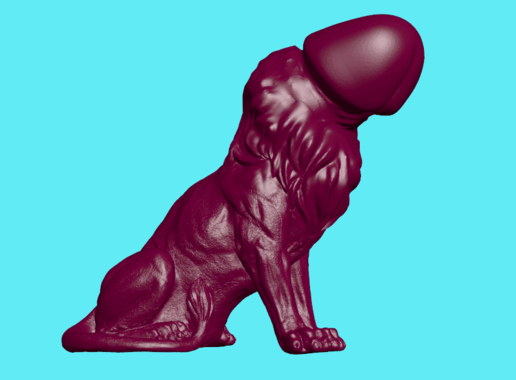 I can image this one someone's desk – gold plated and used as a paperweight or display piece. Leave it there and see how long it takes people to figure it out.
---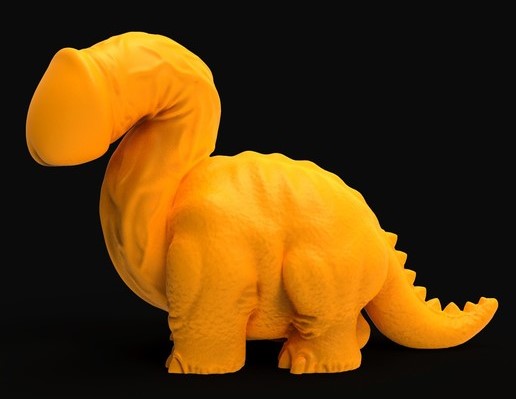 Should I ruin your childhood by saying the base remindes me of the Land Before Time movie?
---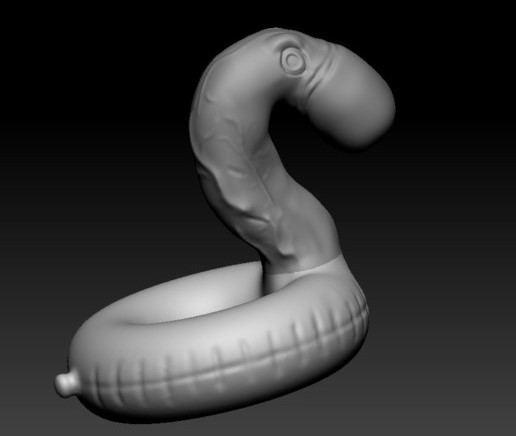 First place for nightmares goes to the flamingo-swimmingring-penis combo. MAYBE if it were an actual blow up ring for the pool? Or not. Is it just me or do the eyes follow you?
---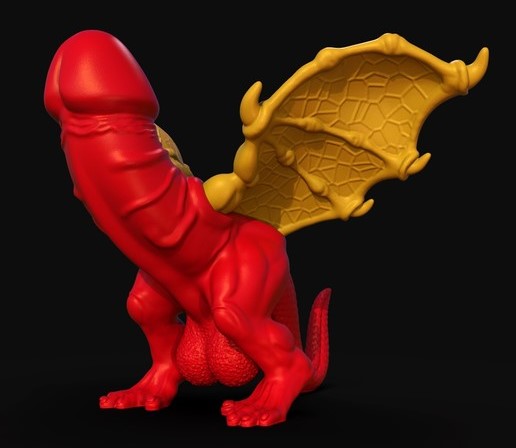 Dragons! Yes! I'll take three please. And if you think this idea is weird, you should see what the company Bad Dragon comes up with.
Which was your favorite? Which hybrid would you like to see? Which will never let you sleep again? Share in the comments!