If you like drooling, inserting things into the mouth, and/or a variety in your gag collection, O rings for you! Here are some quick tips and ten products I put under the microscope.
BUYING AN O-RING GAG
---
They're pretty straightforward (like other gags), and maybe even a bit safer compared to ball gags (with more room to breathe) – although ball gags aren't really dangerous BDSM items.
I would recommend watching out for FOUR things.
1. RING SIZE – Make sure it's a diameter that you or your partner is comfortable with (and don't think they'll "get used to it". Smaller rings are better those starting out. After that, you can slowly build up.
2. MATERIAL – Silicone is great for cleaning while leather looks badass. Watch out for silicone imposters and hardware that's nickel-plated (if you're allergic). Also, silicone is softer and better if you don't want to bite down on something hard.
3. PRICE – They are simple designs. And even if you're using silicone or stainless steel, it should still be very affordable. It's when you start getting into more intricate designs that the cost will go up.
4. CLEANING – Make sure that you are able to sanitize all the nooks and crannies.
PRODUCT REVIEWS
1. SILICONE BONDAGE RING (link)
---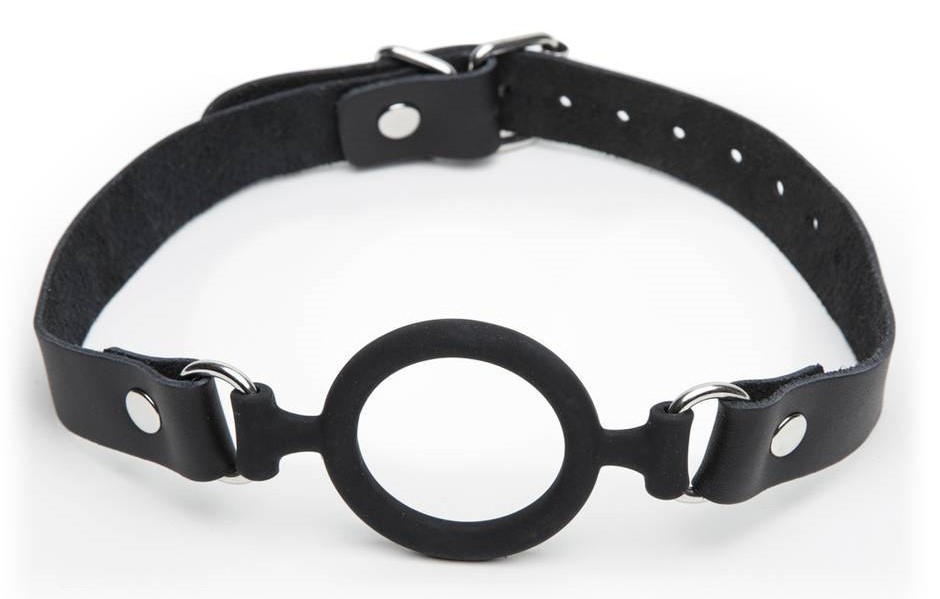 As basic Betty as you can get – and that's okay! However, even though this silicone o ring has a simple design, it might not be for beginners who don't like to open WIDE – it's 4.8cm in diameter. There will be more "give" because of the slightly squishy nature (better than a metal ring), but still, it's best to err on the side of caution.
2. DEEP THROAT GAG (link)
---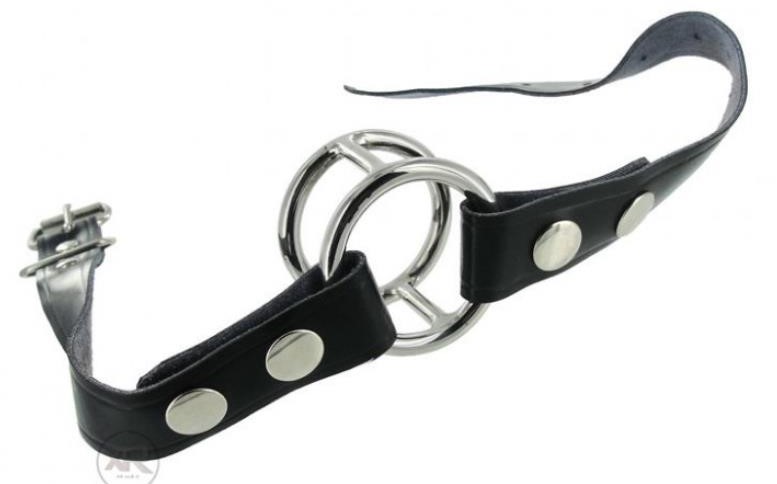 We're getting a little bigger here (5.4cm) AND it's made of metal. The secondary ring might spread out the pressure and make things a bit more comfortable. On another note, many O-rings will talk about the blow job aspect – "It's wide open so why not stick your dick in" sort of thing. However, pay close attention to where the strap attaches to the ring and that there won't be any chaffing, scratching, or cutting.
3. LEATHER O RING (link)
---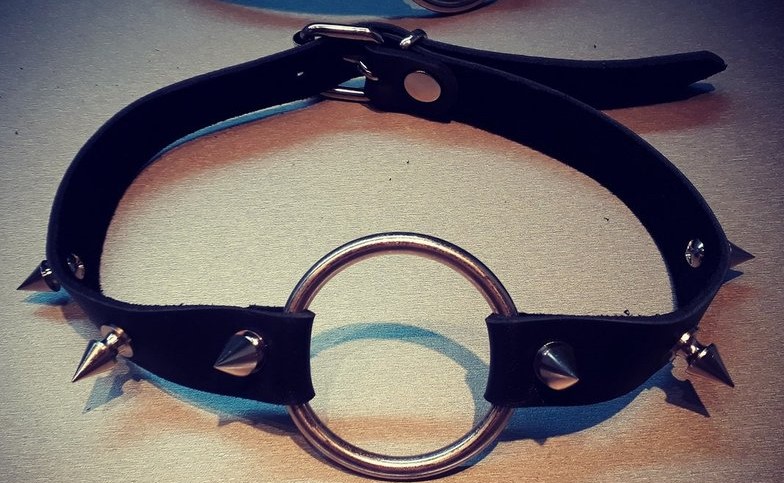 I like this one because it's another simple gag design but the spike details make things a bit more interesting. Also, if the seller is legit, it's always nice to support artists who do handmade items.
4. "PARTY" O RING (link)
---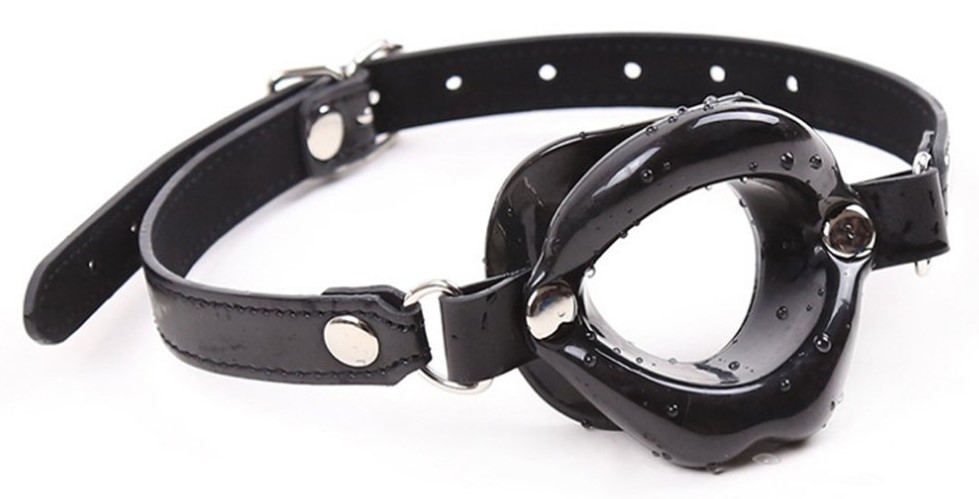 It's important to look at the other end of the quality spectrum – aka, they're bad. I was excited about this one until I saw the ring was made from SillaGel (not safe) and the details were labeled as "Halloween" or "Masquerade" party accessories. There are safer versions out there, so take this as an example of why you should read the details carefully.
5. SPIDER GAG (link)
---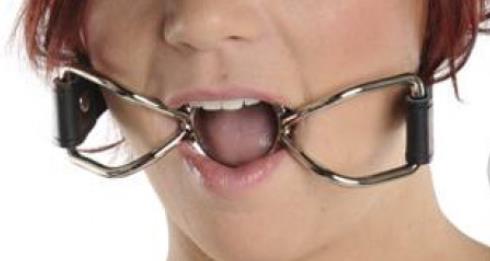 If you or your play partner is prone to extreme drooling while wearing a gag, you could consider getting a spider ring. Aside from looking a bit more hard-core, the straps are further away from the mouth and kept cleaner. This one is also a bit smaller (3.1cm) so it's more beginner-friendly – assuming you like metal over silicone.
6. RING GAG WITH CLAMPS (link)
---
I love BDSM gear sometimes you find a product that tries to figure out how to add and combine as much kink as possible.
Most of the gag is silicone (yay body-safe and easy to clean!) with some metal parts. The nipple clamps are also the adjustable alligator kind, so you can have them as tight or as loose as you prefer.
Bonus points for being affordable!
7. LEASH AND GAG (link)
---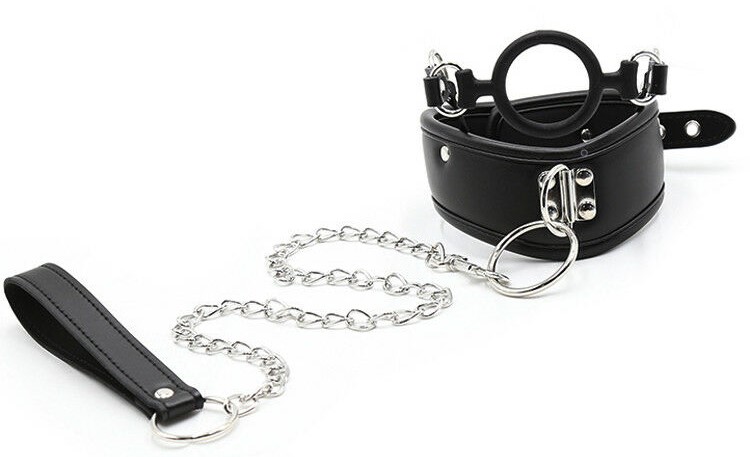 Yay! Another combo! A collar, plus leash, plug gag. The straps seem to be forgiving enough for different body shapes. And even though it's fake leather, the silicone saves it. Especially great if the sub loves taller collars.
8. OPEN MOUTH HEAD HARNESS (link)
---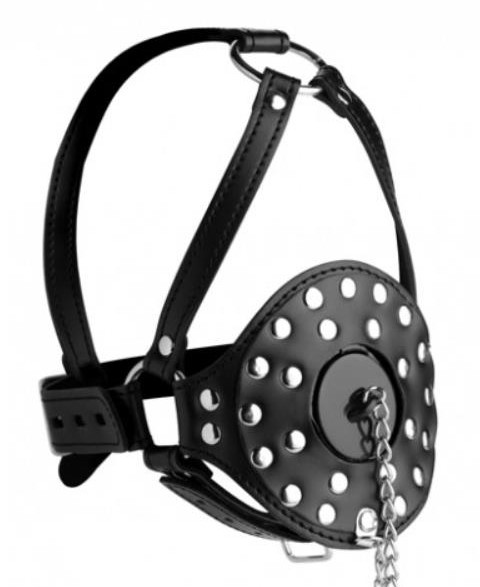 I love the design – the head harness with two adjustable straps, the studded mouth cover, and the sink plug. Everything looks great. I just wish they showed a picture from the inside – not only to see if it will be comfortable but how easy it will be to clean (the fake leather mouth cover seems to be separated from the back section).
9. LOCKING MOUTH GAG (link)
---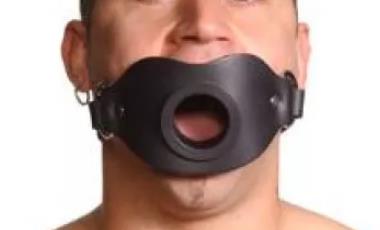 Ugh, ok … I get that some people are okay with vague product information, but I'm not! It says it's locking, but we can't see where. There are no details on the material either. I would have loved more product pictures from many angels. Oh well. At least it's cheap, so if you don't like it, you haven't wasted much money.
10. SPIDER GAG HEAD HARNESS (link)
---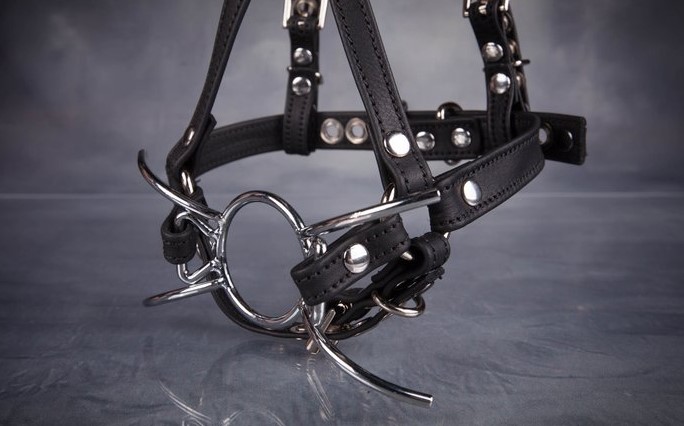 Okay. We aren't dicking around anymore. We've arrived in the hard-core and luxury option 
The design comes in 5 color options for the stitching. There's plenty of adjustability (two sizes), so your sub will be snug as a bug. And, even though the spider ring might make the whole thing look a bit busier, I kinda like what it adds. And before you fall over at the price tag, remember this is handmade.
NOTE: the hardware is nickel-plated, so allergic people beware.
. . . . . . . . . . . . . . . . .
Which kind of ball gag is your favorite? Share in the comments!
Also, if you want more useful articles, check out these…