Aside from ties or silk scarves, handcuffs are what most newly-kinky (and even veterans) think of when it comes to bondage. Because of this, you can't walk five feet without tripping over some form of wrist restraint in the form of novelty gags or cosplay accessories. Everyone's trying to cash in to the idea in some way shape or form.
This can be good.
It can also be crappy.
It's great because there is a wonderful variety. But the downside is that some users might buy a pair without knowing the difference – and therefore the different safety steps to take.
So, here is a basic layout of the different models you'll see on shelves (and some safety tips).
CHAIN CUFFSS
The idea is to restrict the mobility of the wearer as well as offer enough resistance that they cannot break (under normal circumstances). They also let the controller move and manipulate the wearer with simple tweaks and twists of the wrists. They're good for more muscular people that can't move their arms around the back as much.
DANGER – These were not designed for BDSM purposes, and their use can result in nerve injury (handcuff neuropathy) or other tissue damage. It's too easy to slap these on tighter than they're meant to be worn. Also, if you lose the keys, you're f*cked … and not in a good way.
FUZZY VERSIONS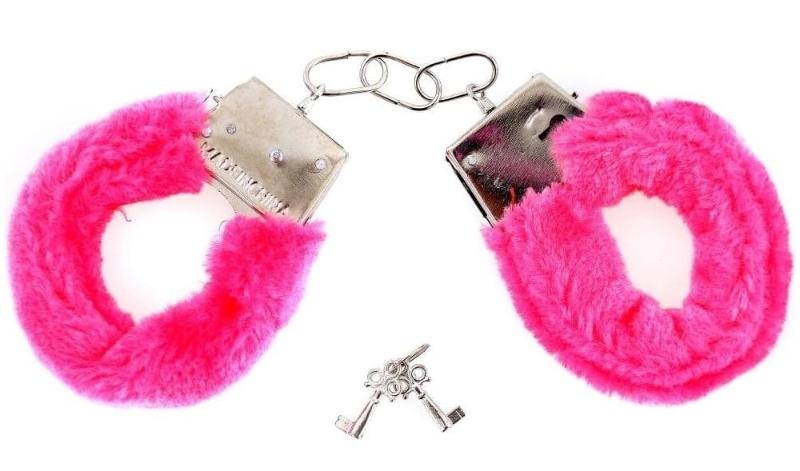 Yeah, we've all seen these. The idea is that the fuzzy covers "take away one of the risks" = bruising or flesh damage from pushing against metal.
The problem is, they actually don't help at all. They're just cheaper versions that the chains can be snapped easier – but so can the rest of the cuff. Breaking is good if you want to escape if the keys are lost, but not good if the breakage ends up scratching or cutting the person. There is also an additional risk of friction burn from the material.
These are fun gag gifts, but not to be used in any serious way shape or form.
PLASTIC VERSIONS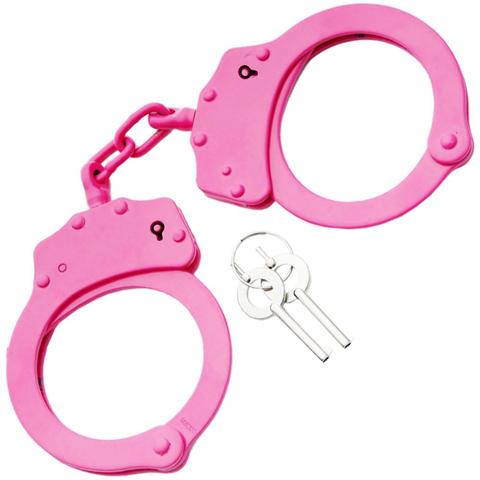 These are even worse than the fuzzy ones. Use them only for Halloween costumes and nowhere near the bedroom. Even beginner BDSM explorers should stay away from them. If someone wants cheap cuffs, there are much better ones out there.
ZIPTIES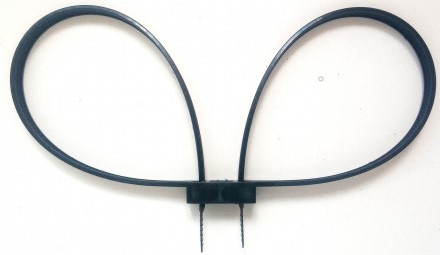 Cops use those for short stints of detainment. They're also useful in case of bodily fluids – because they're just tossed in the garbage after. However, the edges can cause the same amount of damage as metal handcuffs, although they are easier to escape from if there are problems during play. Still, avoid these.
HINGED CUFFS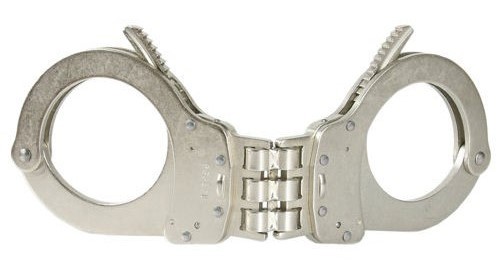 These are also used by law enforcement officers and are the next step up from the chained ones. These are used to restrict movement even further or the person is fighting back more. The next step up from these would be "bar cuffs" which have a solid bar instead of folding hinges. They're the next step up for reduced movement but are a pain to carry around because they don't fold.
OLD FASHIONED ONES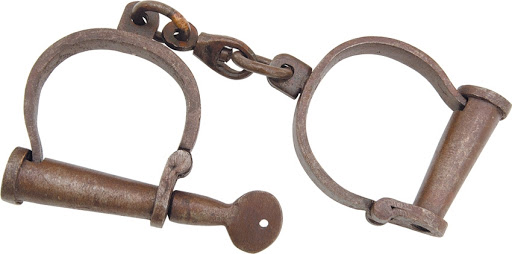 These old boys are popular in the BDSM community because they have little (or no) risk of getting too tight. If they're made well, they can also have smooth edges to avoid cuts or abrasions. There is still the issue of bruising if someone "fights back".
Although the safety factor can be higher, so can the price. These are really only for people who love them and use cuffs often and have the money to burn. If you find a pair for cheap, beware. Oh, and make sure they have a quick escape method besides a key.
BDSM SPECLIZED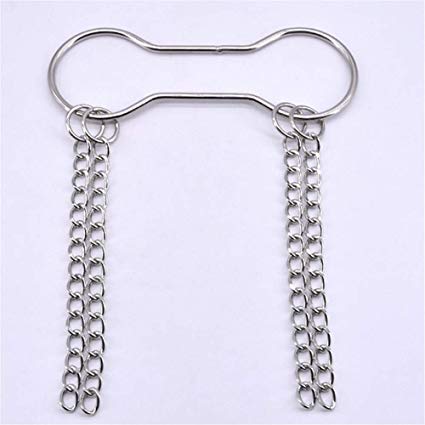 I won't get into too much detail (because there's just too much) but the kink community has made many different variations of the cuff for whatever fetish or situation you need. There are ones that attach to nipple clamps or ankle shackles. Some go as far as to be delicate chains for decoration. Use these with caution.
THE ONES YOU WANT
Okay, finally! It doesn't matter if you're new or an old hand, these are the BDSM handcuffs you want. The buckle strap lets the dominant find a nice balance between snug and safe for the wearer without anything slipping out of place. The fur lining will have less friction than the fuzzy ones (because the cuff is wider). The buckle is also hard to get out of during play but easy if there is a problem.
Finally, any good cuffs will have a sturdy chain but also have clips that are perfect to unclasp in second. Just make sure the seeing, straps, chains, and other doodads are all higher quality – eg. check the edges of the leather, if they are sharp (and not smooth/rounded) that's a bad thing.
Anything you want to add about handcuffs? Share in the comments!