There are a bunch of glove styles you can incorporate into your kink play. Some are very commonplace, others … well … read on to learn more…
MEDICAL
Yep. Good, ol' doctor's gloves. These are great (and a must for any kink collection) if you're going to be dealing with bodily fluids through fingering, fisting, or whatever you want to keep clean from. It's also great for medical role play.
LATEX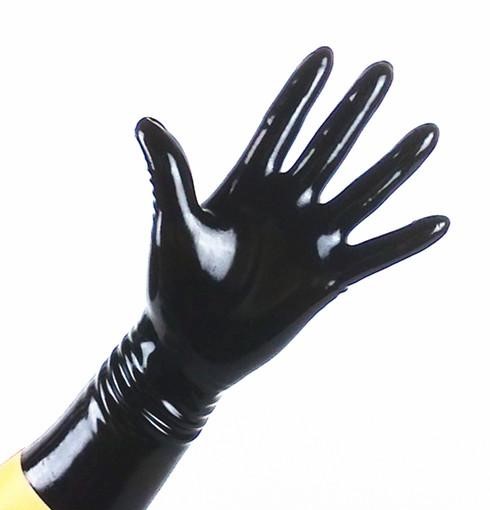 No, not the medical ones we just talked about. Rather, "fashion" latex.
These are higher quality materials that you shine up with lube or latex polish. They can be used for fluid play (keeping in mind they're NOT the same as medical gloves) because they can be slippery when lube is added. They can also be highly fetishized by some people.
You can get them online or have them custom made – from opera gloves to cute, fingerless, palm covers.
RUBBER
Now we are getting into some heavy-duty stuff.
Like latex, some people have fetishes for this material. It's like latex on steroids – and often included in more hardcore medical role plays or BDSM scenes.
LEATHER
Not really great for fluids (harder to clean), but more for the feeling (if someone likes leather), or various role plays like kidnapping etc. It can be soft or menacing.
SENSORY
Technically this could be any glove material – as long as the receiver likes the feeling.
There are also furs, wools, etc. One of my favorites is "vampire gloves" – leather gloves with small spikes.
DECORATIVE
You can make anything into BDSM gloves as long as they fit the scene. Medical for role play, silk or lace for sexy impressions, fishnet for something cheaper or punkish, animal ones for pet play, etc.
BONDAGE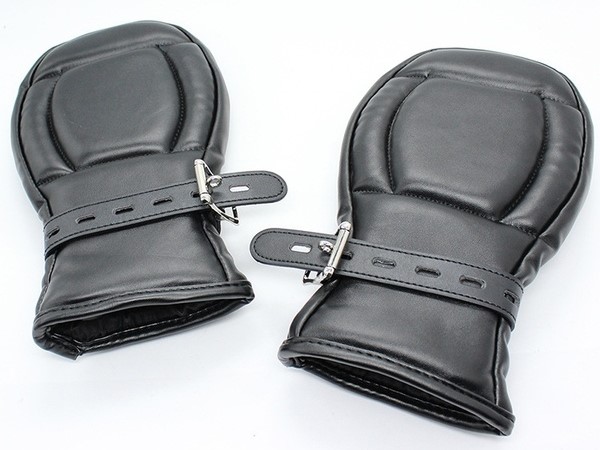 We're not counting wrist restraints. Instead, there are generally two kinds of bondage gloves … paw gloves (pet play) or arm binders which include the hands.
If you're strapped for money, the same thing can be accomplished with plastic wrap and duct tape or even masking tape, etc. If you have a little more to spend, or you are looking for something reusable, BONDAGE TAPE is the best option.
E-STIM
Stimulate your partner's muscles to spasm and twitch (at the level they prefer) by running your fingertips along their skin and letting the e-stim do the rest of the work.
Keep in mind, these are not toys to jump into and requires extensive reading on safety.
TEXTURED
I wasn't sure what else to call these. They are gloves (usually made from rubber) that have different textures on each finger, which you then use to stimulate your partner – internally or externally is your choice.
If you can find them in silicone, that's a WAY better option than rubber (because it's not porous and easier to keep clean).
. . . . . . . . . . . . . . . . .
Also, if you want more fun articles, you might like these…
What BDSM gloves do you like to use? Share in the comments!