If you're curious about ball stretching, here are ten examples spread all across the spectrum – from things that make your boys hang low to rings that add erotic stimulation.
1. TWO PIECE STRETCHER WEIGHT (link)
---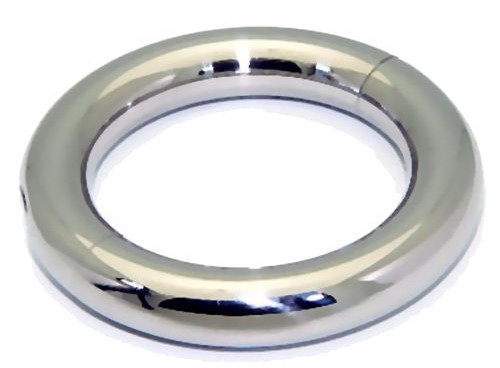 This is as basic as you can get – one simple ring that you can slowly stack additional rings on to get more of a stretch OR simply order new ones that are "taller". It also clips together, so putting it on should be simple.
Aside from the hundreds of positive reviews, there are multiple diameters to choose from (so you'll definitely get a good fit) and a guaranteed return policy if it doesn't fit. There are additional fees if you want to get something thicker/higher.
2. PARACHUTE BALL STRETCHER (link)
---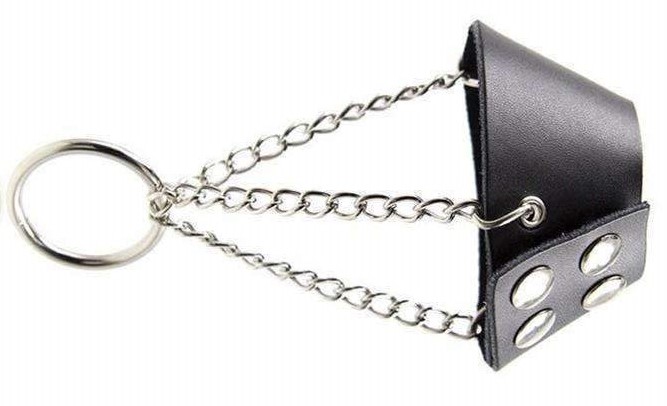 It might look like a pet medical collar around your testicles, but the price is right at under ten bucks. It's also rubber (rather than leather), which can be good if you're worried about cleaning – just keep in mind that rubber is still porous, so make sure you clean it well.
There are also two sets of snaps, so there's a tiny amount of flexibility for fix. Parachute stretchers are great because the loop at the bottom leaves all sorts of options for weights. I even saw one persona attach a small bucket. Could be fun and games there.
3. PARACHUTE WITH SPIKES (link)
---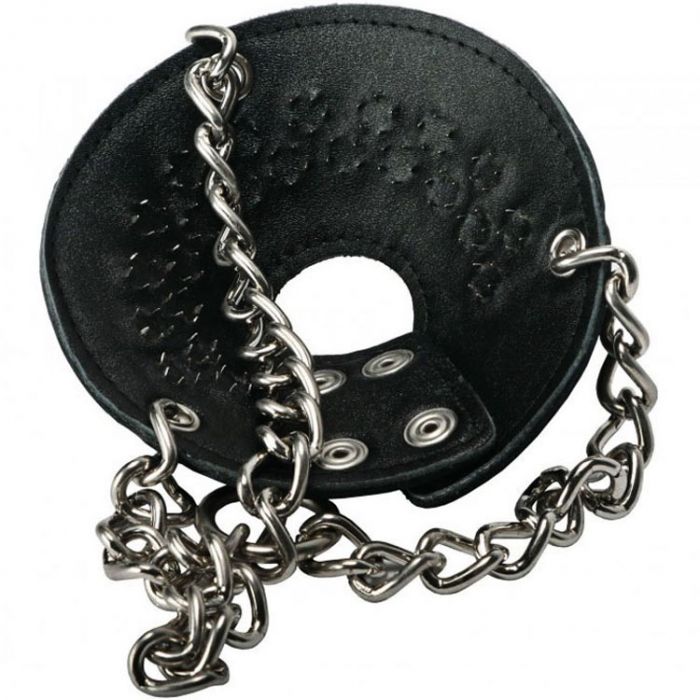 This is a step up in price point, but the seams are sewed and look smoother (if you're concerned about the edges chaffing). There's also only on set of snaps, but you get some lovely spikes instead (the ones used in vampire gloves).
This is obviously designed more for CBT torture and other BDSM practices rather than functional weights to make the balls long-term longer.
4. PRANGER WOODEN HUMBLER (link)
---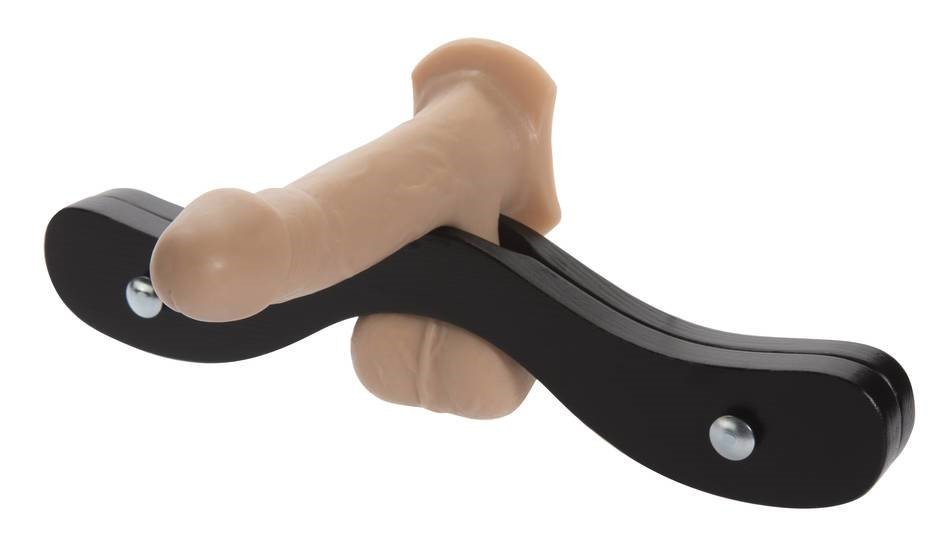 Before you freak out at the picture, no, the balls are not squished in that tiny slit – there's a larger hole in the middle to allow for more room. This is 100% for BDSM play and will deliver total domination over your man. Because it doesn't just stretch his boys, it restricts his movement big time (especially if you get the ones that also attach at the ankles!
Fun addition – add some E-stim in there for good measure.
5. LION OR EAGLE STRETCHERS (link)
---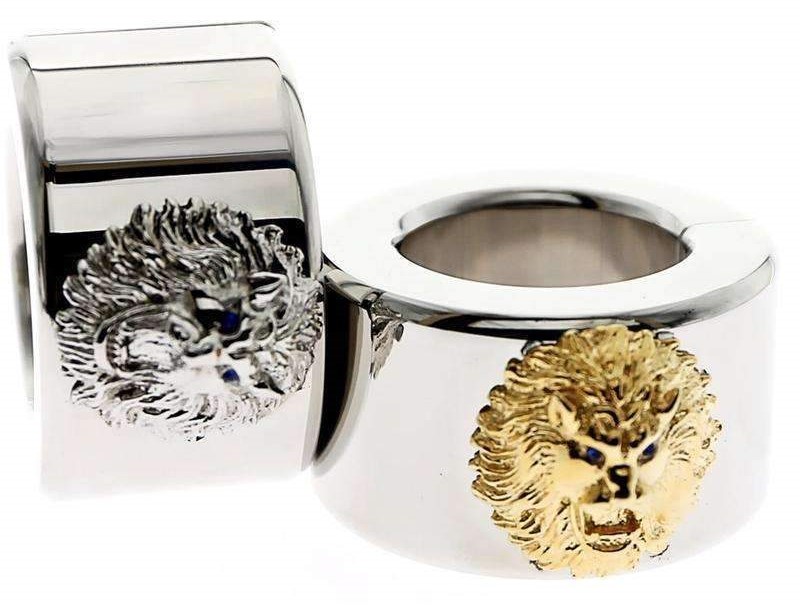 Maybe you want something with a bit more class or decoration. The Oxy Shop as a few with some lovely designs on the outside. However, they're NOT recommended for beginners since the weight (and price) is rather significant.
6. HEX RINGS (link)
---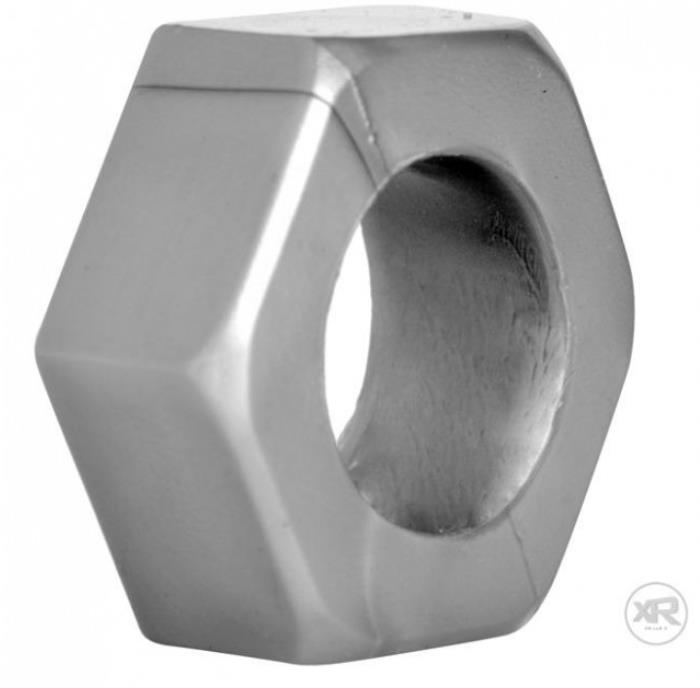 You'll find many variations of this model – which looks like a great big hex nut. They're usually made from silicone (sometimes rubber) and often one of the cheaper options. The downside is they don't always have a wide range of diameters to choose from. If you're looking at these for either a stretcher or a cock ring, make sure you take your measurements correctly!
7. ALL-IN-ONE SMASHER & STRETCHER (link)
---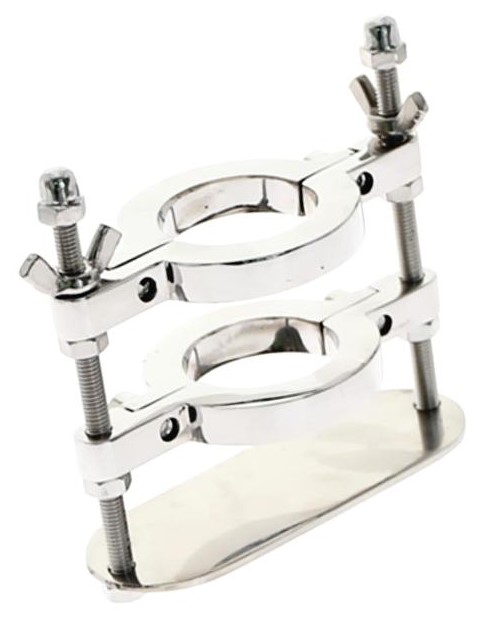 This is a fantastic option if you want diversity in your CBT toys. It will stretch your balls and then crush them. They can also be found with spikes and locks. Bonus that it's stainless steel. It's affordable but if you want a higher-end one, there's plenty out there to choose from.
8. HEAVY DUTY BALL SLEEVE (link)
---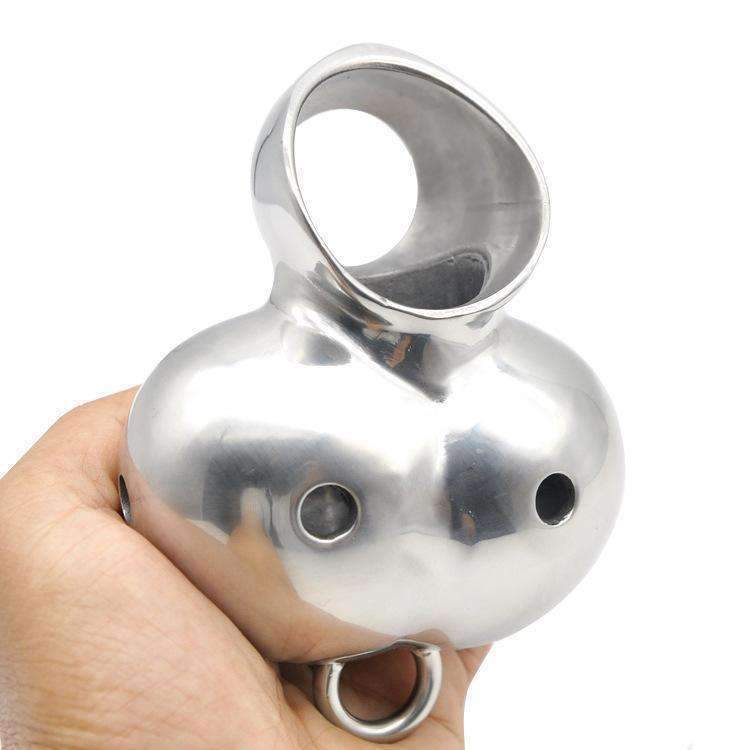 If you want something that stretches AND encases your boys, this is the best style for you. It's also pleasant to look at if you don't like the image of hairballs. I particularly like the extra metal loop at the bottom, should you want to add extra "fun things".
9. BULLET BALL WEIGHT (link)
---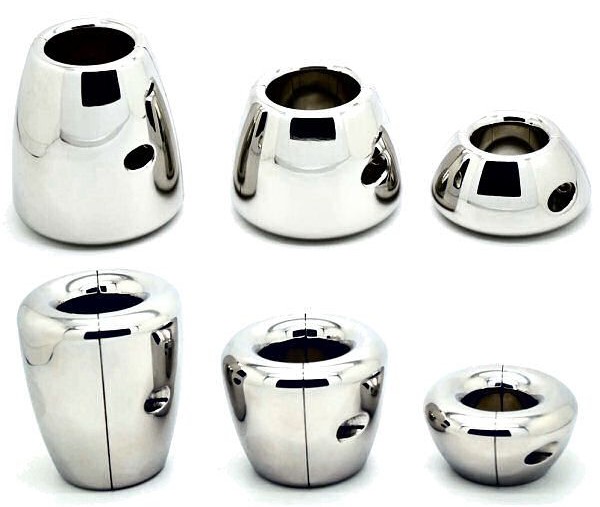 I think these look gorgeous – silver, sleek, and shiny. They're definitely not for beginners (even if they do come in a variety of sizes) and for those who are looking to step up their stretching game.
10. MIKES SPIKES (link)
---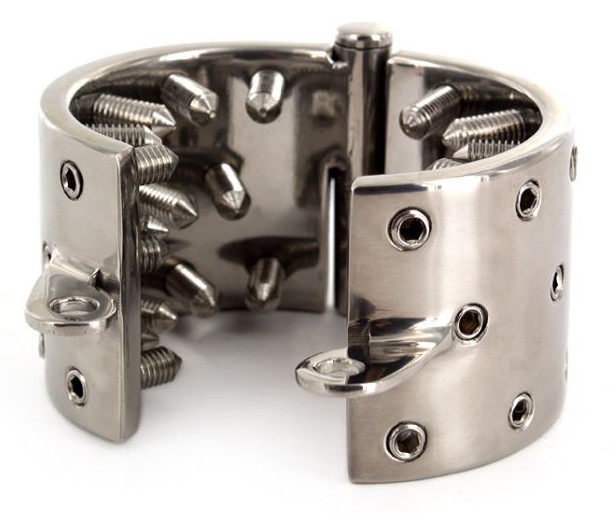 Want to be really sadistic? Well, here's your dream come true. Each screw is adjustable so you can inflict as much or as little (consensual) pain/discomfort as you want. The loop at the side is so you can add a lock and keep them in there for the maximum (safe) duration. It also won an XBIZ award.
Also, if you want more useful articles, you might like these…
Have you tried ball stretching? Share your experiences in the comments – pros, cons, advice etc. Let's share the educational love!