We have another cool sex accessory from trysexmachines.com – a reciprocating saw dildo attachment!
No, no, stay with me! There are no saw bits going around sensitive bits. I promise.
This little guy might not look like much, but it's key to one of the most powerful sex machine experiences you can have outside of a Sybian or luxury vibrator.
DISCLAIMER: I received this product in exchange for an honest review.
WHAT IS IT?
---
The toy end is exactly like the other Vac-U-Lock attachments – except the ones on this site are meant to be secure but at the same time also avoiding shredding the inside of the toy to bits.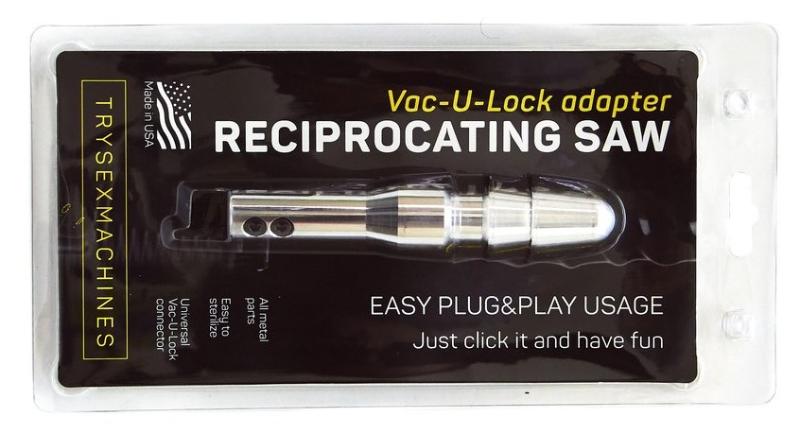 The other end is the same design as any saw bit for a reciprocating saw. You simply take out the saw, put in the toy attachment, secure it according to the saw design and voila – a ridiculously strong, thrusting vibrator.
MY SAW PROBLEMS
---
It's been a bit of a struggle for me to get a saw – mostly because my current city doesn't make it easy to find them. I ended up using my friend's saw…which the bit didn't fit because it was too short.
Long story short, the guy ended up crafting his own bit to fit in the toy (that was a tad longer) – he has a machine shop for his own hobbies.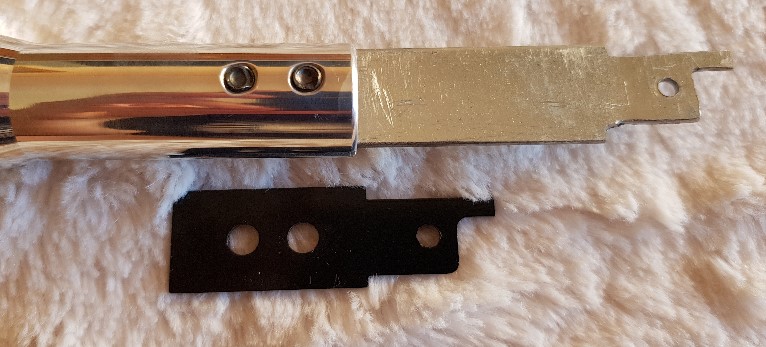 Would I recommend this avenue?
No.
I simply tell you this so you know how important it is to CHECK THE SAW BEFORE YOU BUY IT (to make sure the original piece will fit). This means that Amazon or online shopping won't be an option. I strongly suggest you go to an actual store.
USING THE SAW
---
With our solution in place, my friend tied up his girlfriend (we were at a Shibari club) and slathered her and the toy with lube. She was excited but also REALLY nervous – it's an obviously intimidating toy.
(Sorry for the incoming graphic details, but I feel it will be important for you to take notes from)…
To help her relax, he didn't turn on the toy. Rather he moved the toy in an out manually to help her relax. Next, once she was ready, he turned it on low for just a couple seconds then immediately shut it off.
It's honestly the trepidation that's the worst part for her – and I think anyone who's never used this kind of device. However, once she felt the first few seconds, and realized her vagina was safe, that fear went away and she welcomed the rest of the play session.
It was an amusing string of YES, slower, no FASTER, yea, OH god, F-word etc.
MY INSIGHTS AND SUGGESTIONS
---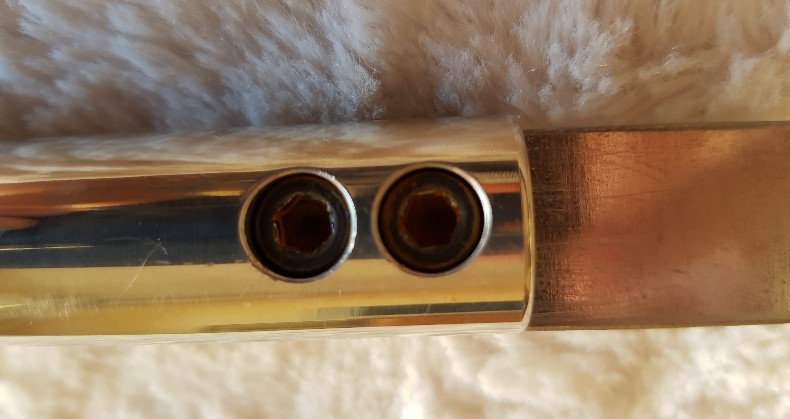 Make sure you have an Alen wrench. Also, note the screws can rust a little.
I said before, check the saw. There are often safety guards and other things on the front section to keep your hands from being detached from your body. Can they be taken off easily and then reattached if you're going to use the saw for its original purpose?
Also adaptable for a Sawzall.
Another thing about saws – it's better to get the ones that have a speed limit, so there's no risk of pressing too hard and making it go too fast.
If you use it for construction, make sure the saw is dusted and wiped down.
Use a lube injector and good lube. Since there's lots of friction, I would get those things that squirt lube right into the orifice. If it's water-based, you'll have to reapply often.
Remember to relax. The worst part is your own fear.
Try it on the slowest setting for a few seconds first – to get over any nervousness.
The person holding it needs to be aware of the angel they're inserting it at (to avoid discomfort).
Get a silicone vac-u-lock dildo.
The dildo flops all over the place (outside of a body) when you get to really high settings – just FYI
SIDE NOTE – I know some of you are thinking "that's really expensive for something so small" – but trust me, you do NOT want to go cheap with anything involving the strength of power tools.
WHY I LOVE THIS IDEA
---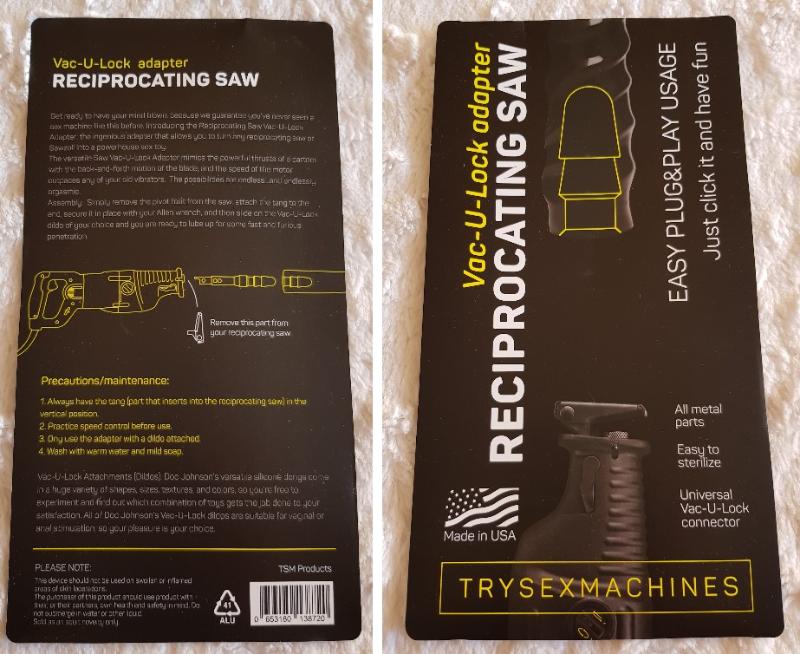 "Thrusting" dildos are often crappy designs. But anything that's decent will run you closer to a thousand dollars. With the saw attachment, you will get an amazing thrusting toy for the fraction of the cost (easily under two hundred dollars for the attachment, saw, and a vac-u-lock toy).
It's a dream for power queens.
It won't have as many problems (if any) with "pressure" issues – meaning some sex machines don't like it when there's reverse pressure against the thrusting rod (you try to push it in while it's going out).
Are there downsides?
Yes, of course.
The cost might be reasonable compared to other fuck machine options, but it still might be out of some people's price range (which is normal for any product line).
Also, if you're not a power queen or are on the more timid side of sex or sex toys, it's NOT for you.
MATERIALS & CLEANING
---
It's made from stainless steel and industrial-grade aluminum, so there are no issues there. It was also super easy to clean and disinfect. I just did a hot water and soap wash twice and then a 10% bleach solution dip (which I do with anything that's been shared).
It wouldn't hurt to give the saw a good wipe down either. It's even better if the saw you use is ONLY for that sex toy.
CLOSING
---
Would I recommend this? 100% yes. It's not only an attachment that creates an amazing sex toy for vaginal or anal play, but it's a conversation piece! My friends are always fascinated when they see it in my sex toy cupboard.
And… you can get your hands on a vac-u-lock double toy to have anal and vaginal at the same time!
IF YOU'RE INTERESTED IN THIS ATTACHMENT
Want more useful sex toy reviews? Check out these…
Anything you want to add? Share in the comments!