Here are some rainbow adult products for PRIDE – dildos, ball gags, spanking paddles, and more!
BUT, you don't have to save these one celebration! Bring them out any/every time you're feeling frisky.
1. JUSTIN 8″ (link)
---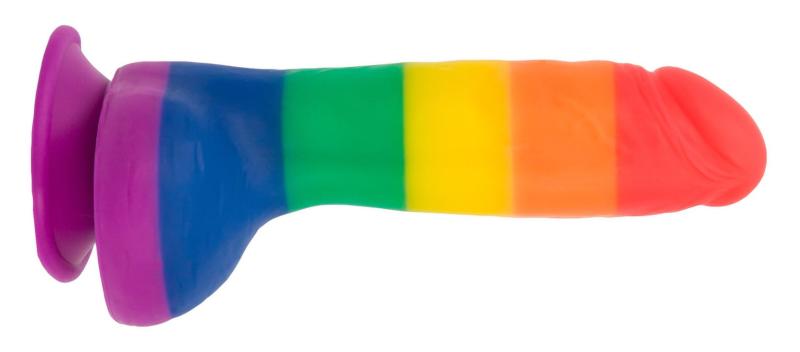 Your basic dildo decorated in rainbows. A happy addition to your toy collection for either pride, because it's different from other color designs, or simply because it makes you happy. If you want one without testicles, here a different model.
2. PRIDE EDITION PLUG (link)
---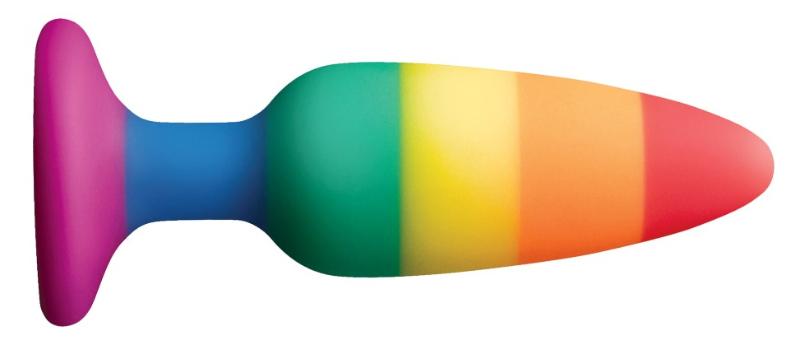 A simple butt plug with a solid design – tapered tip, thin neck, safe material, and a wide base. Not much else to ask for really. The product details say it's a suction cup, but I have no idea how strong it is. Even if it wasn't, it's not that big of a deal.
3. DILDO HARNESS (link)
---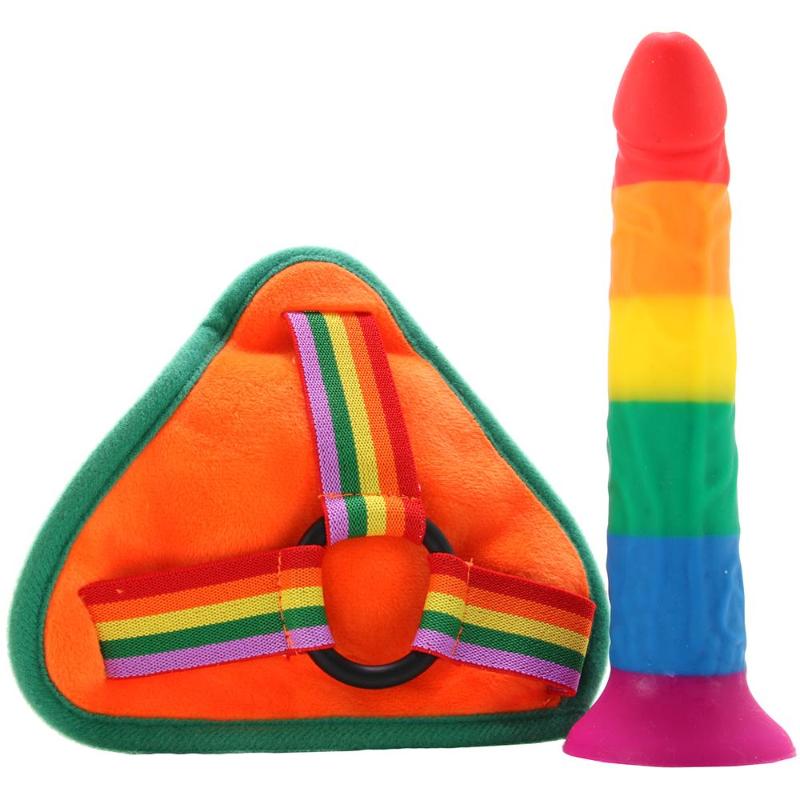 Harnesses are amazing toys, but everyone has their own preferences with fit and style. This one is elastic – personally, I don't like the "delay" the elastic causes when you thrust in and out but that's just me. It's a bit on the pricy side, so if you're not sure if you'll like it, make sure to read all the reviews first.
4. NUBBY WAND (link)
---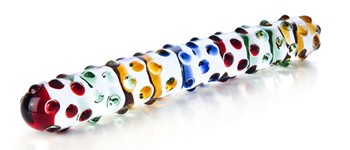 Glass toys are a bit tricky. They can be strong and fantastic for temperature play. On the other side, you need to make sure they're made from the safe kind of glass and the construction hasn't resulted in heavy stress points within. If the colored glass is similarly safe, you're also okay – but surface paint and lusters are often toxic.
5. RAINBOW FLOGGER (link)
---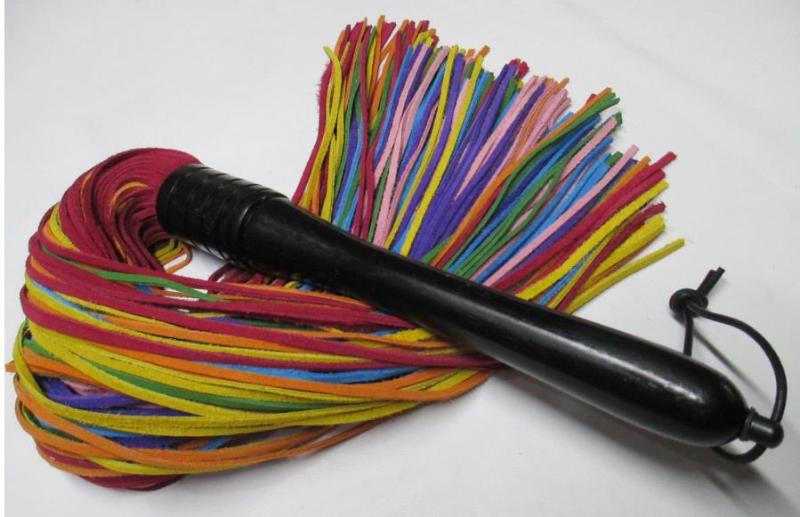 I love suede floggers. This one looks pretty great. Lots of lengths, even cut, nice handle etc. I know I often suggest affordable toys (although there's a big difference between reasonable and cheaply priced products), but in the case of floggers, their price point feels okay.
6. CANDY BALL GAG (link)
---

A ball gag made of candy! Yum! The fun thing with these is that you don't have to worry about cleaning around the nooks and crannies because you'll only be using it a couple of times. Great for actual BDSM play or just a gag gift.
7. SPANKING PADDLE (link)
---

Ugh, there's the argument that people are putting rainbows on everything just to cash into pride sales, but with full rainbow products (like the dildos and butt plugs) I see it as a different color choice… However… adding a small fragment of material at the end of standard black paddle does feel a bit "cashing in". Still, if you love it, go for it!
8. G-SPOT CURVE (link)
---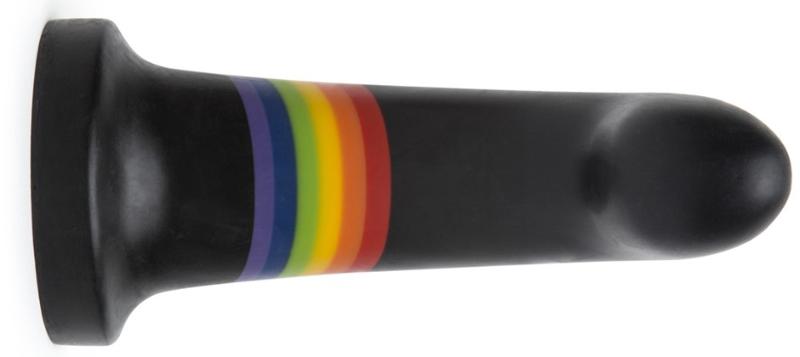 If you don't like full rainbows, these two dildos are great – a main color with a rainbow accent. I do have one problem though … $100?! Ugh.
9. MODULAR ANAL BEADS (link)
---

I love the ideas of "make your own" anal beads – putting them in any color order and any length you want. You do have to make very certain that the sections are spun tightly (so nothing pops off into your bum). You also have to clean and sterilize them VERY well.
There are plenty of other rainbow sex toys, but these should get you started.
Want more sex toy articles? Check out these…
Anything you want to add? Share in the comments!