What is sissy training?
Simply put, it's exercises, homework, or advice that helps someone interested in sissification (sometimes known as forced feminization or hyper-feminization – although they can be considered their own subgroups) to explore their kink and find what style and depth they can blossom within.
The problem?
Most of the "training programs" out there are those cheap-looking self-published books, poorly made websites, Youtube "hypno" videoes, or porn.
So, here's a FREE overview to help steer you in the right direction. (I will also be writing as if addressing someone who's interested in being a sissy, but Dommes can also benefit from the information).
1. DECIDE ON DESIRES
---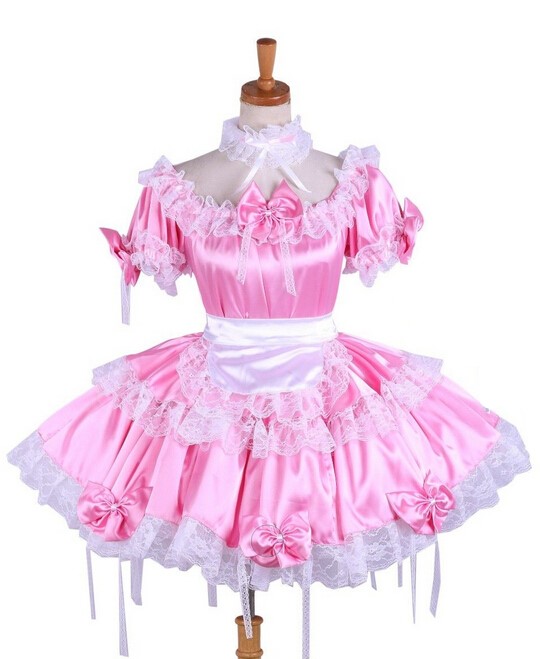 Men want to be sissified for various reasons – the love of the clothing, associated sexual acts, simple arousal, domination, humiliation, chastity play, control, servitude, etc. (or a combination). This step, in my opinion, is the most important.
It might come easily to some while being very difficult for others.
Why shouldn't you rush this part?
For example, if the need to be sissified comes from the desire to have the fetish fulfilled only for the man/sissy, it will be a very different approach than if someone wanted to partake because they wanted to do it in an environment of servitude. It can also be non-sexual, and simply for the thrill of dressing up.
There's no right or wrong.
It's all personal.
But when a second person is involved (or more), you must be very honest about what you want, need, expect, and are worried about. There needs to be compatibility in order for everyone to enjoy themselves.
The same goes for paying a professional Domme to fulfill your fantasies. Be honest. You might get some rejections (don't take them personally) but eventually, you'll find someone that is happy to work with you.
Once you've learned what your inner voice is whispering, you (and/or your partner) can design a training program with homework, exercises, tests, etc. that best fit your goals.
2. PRACTICE APPEARANCE
---
MAKEUP – Using videos, books, classes, or friend's help to be better at putting on makeup. It's better to take it in small, manageable stages (instead of trying to perfect an entire face at once).
EXAMPLE: Practice properly applying lipstick.
CLOTHING & ACCESSORIES – There are many styles, such as princess, maid, slutty schoolgirl, sultry secretary trashy whore, innocent virgin, various cosplay (from TV or movies). Besides clothing, there's underwear, bras, jewelry, wigs, shoes, (and more) you can experiment with.
EXAMPLE: Sending your sissy out shopping to buy their own feminine clothing can be a humiliating and arousing experience. Also, if you're new to the scene, wearing a simple pair of women's panties is an excellent start.
3. TRY BEHAVIOR MODIFICATION
---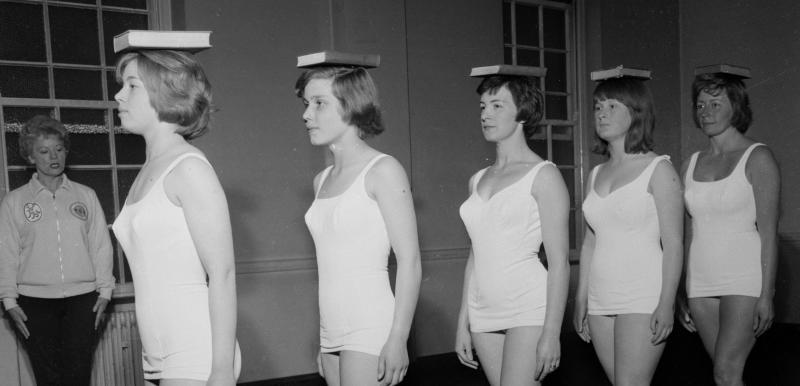 Many people freak out about this concept, but it's really not as bad as it sounds. It just means you use various training and education methods to guide someone into acting differently in certain situations.
This happens all the time in the vanilla world – teaching someone not to pick their nose, learning to say please and thank you, being kinder.
In the sissy world, it means you teach a man to act more (what was traditionally considered) feminine.
This can be done in many ways…
Walking in high heels with a book on the head
Vocal control exercises to make the voice softer/higher
Language/word choices
Learning to sway the hips
Eye contact
Practice sitting and kneeling
How to serve drinks or food
How to address others in a social setting
How to get dressed
EXAMPLE: Using tongue twisters as a tool for vocal training.
Remember, this doesn't mean that the man will be in "sissy mode" 24/7 (unless they want to be). The training simply helps them act a different way when they are engaged in play.
4. INTEGRATE SEX
---
There's learning to give a decent blow job (whether on a real penis or just a dildo is up to you), performing cunnilingus to please your mistress, anal training so you can take a penis, strap-on, or other anal toys, integrating BDSM equipment, playing with chastity, orgasm control, etc.
EXAMPLE: If your bum isn't ready for a huge dildo, try using anal trainers to help ease you in. This can also be integrated into a training regime or ritual.
Find POWERFUL, smartphone-controlled anal toys here…
5. ADD SERVICE ELEMENTS
---
There's lots of non-sexual servitude to have fun with as well (if that floats your boat)…
Tea service
Dinner service
Cooking
House cleaning
Shopping or errands
Pampering your Domme
6. THINK ABOUT TEACHING METHODS
---
Appropriate punishments, corrections, and rewards should be added to training – how kinky, nurturing, or vanilla is up to you. Just remember, punishments should be fair and FIT the crime. Also, they should never be delivered when the Domme is angry.
Personally, if find corrective exercises and positive reinforcement a much better avenue if the sissy is new and unsure of their humiliation or emotional comfort zones or limits.
EXAMPLE: If you do it well, you can kiss your Domme's feet or be able to buy something new for your collection. If you do it poorly you have to repeat the task x# of times until you get the hang of it. If you try you best you can receive praise (these are just examples off the top of my head).
Want useful articles to add to your training program? You might likese these…
Keep in mind, that this is just an overview of training. I'll be making a detailed list of suggestions and ideas for another article.
Also, if you want to share your own ideas, feel free to leave a comment below!