Image by annca from Pixabay
Any adult store or sexy online section will have some form of sex dice. Usually the glow in the dark ones with positions or the sets with actions plus a body part. But let's move away from these standard products and see what else is out there…
4 SEX DICE
---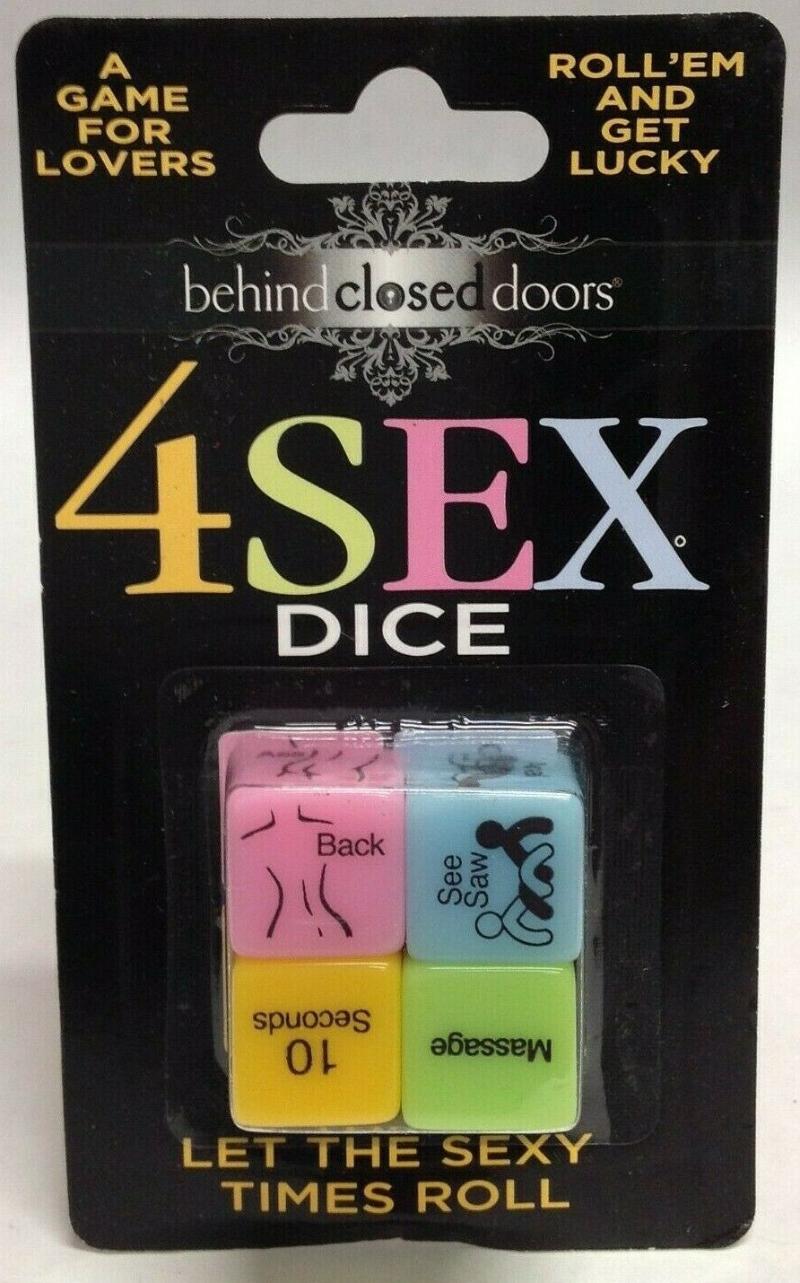 I like these a little more than the sets of two. The addition of time is nice, but as far as I can see, the page doesn't tell you what all the dice are.
So, you could be massaging your partners lips for thirty minutes?
The $8.99 price tag has me on the fence.
ULTIMATE ROLL DICE SETS
---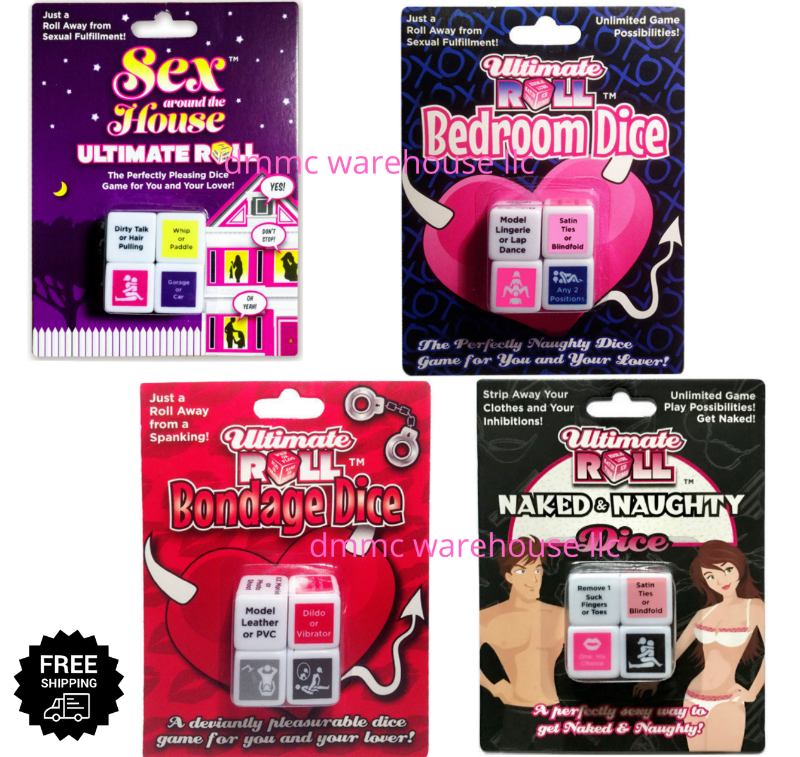 I have mixed feelings about these. On one hand, there are a lot of options (especially if you get more than one set). However, some of the orders could be harmful or dangerous if someone doesn't know what they're doing – things like hot wax, bondage, etc.
THE BEST SEX DICE GAME EVER
---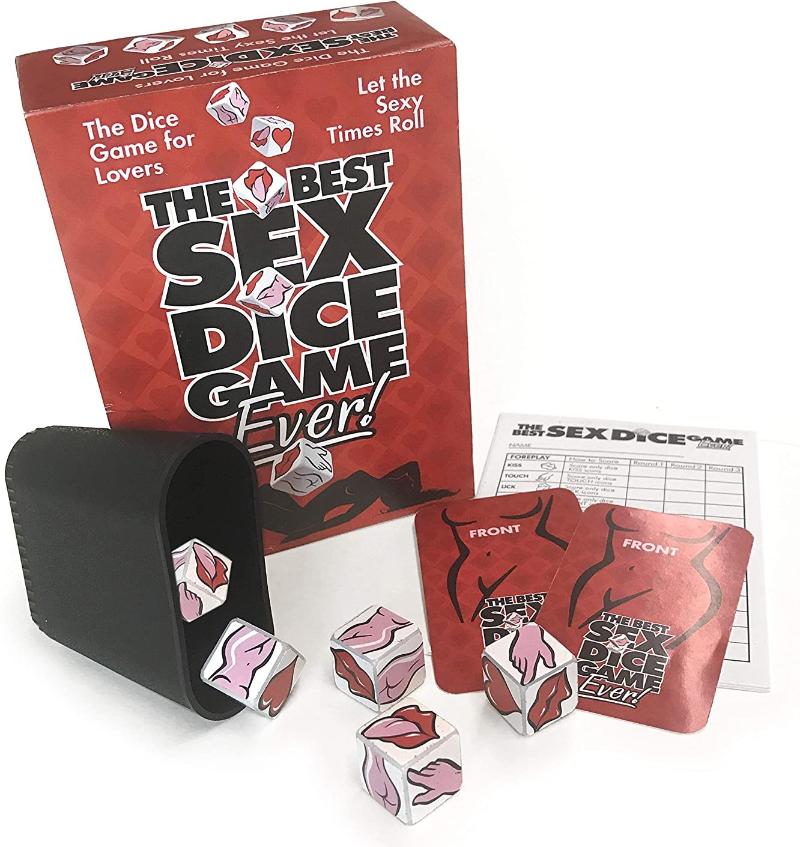 I wouldn't call this the best dice game ever. It seems to be a standard two-dice game with a shaking cup and some cards. You could do the same by piecing it together with stuff from the dollar store or computer printouts. Also, what you pay versus what you get … meh. If you really wanted to buy this one, it might be okay for some sort of bachelorette(ish) party.
ORAL SEX DICE
---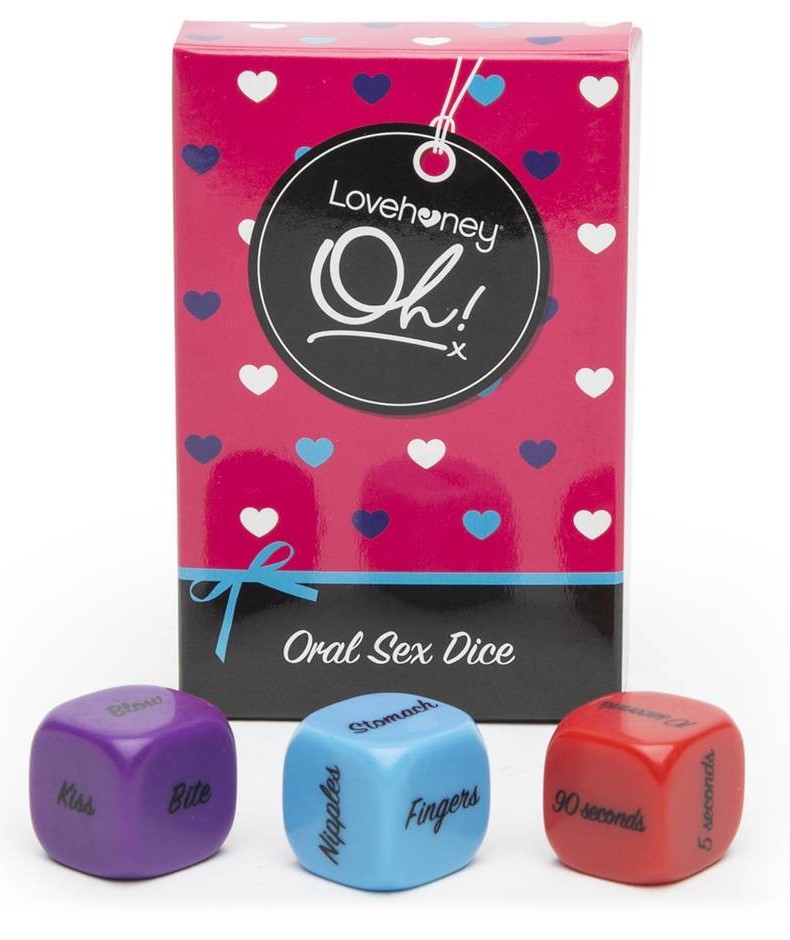 I don't mind these at all. So far, they are the best options on the list if you want something premade. I like that they are focused on oral sex instead of combinations that end up silly … like blow leg. The time die is a nice addition.
4 PACK, SEX DICE
---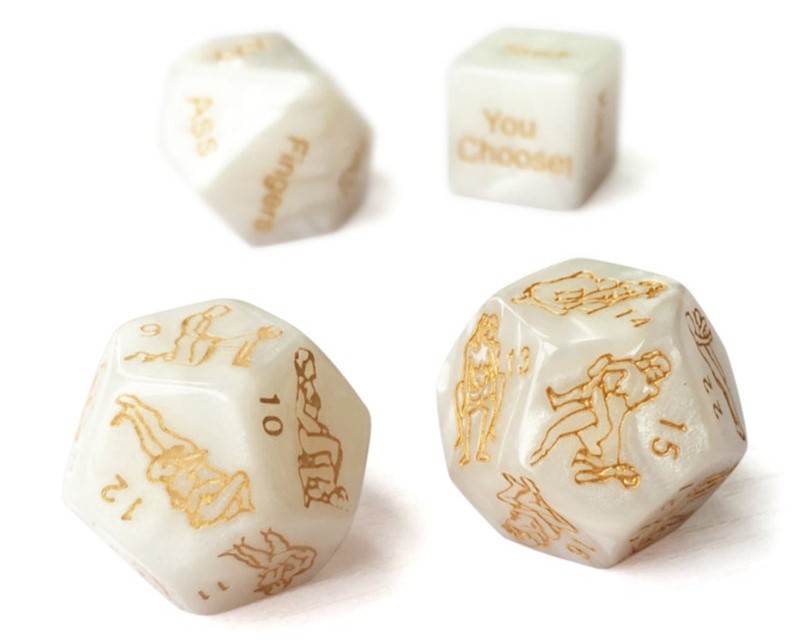 I've seen these before – either separately, or, in this case, sold as a big pack. I often see the sex position ones sold separately. Considering it's Etsy (nothing wrong with this), I think it's a bulk buy from AliExpress (also not a problem, depending on your views of buying from China). The price is what disappoints me. You can find these cheaper on other sites.
DALLIANCE DICE
---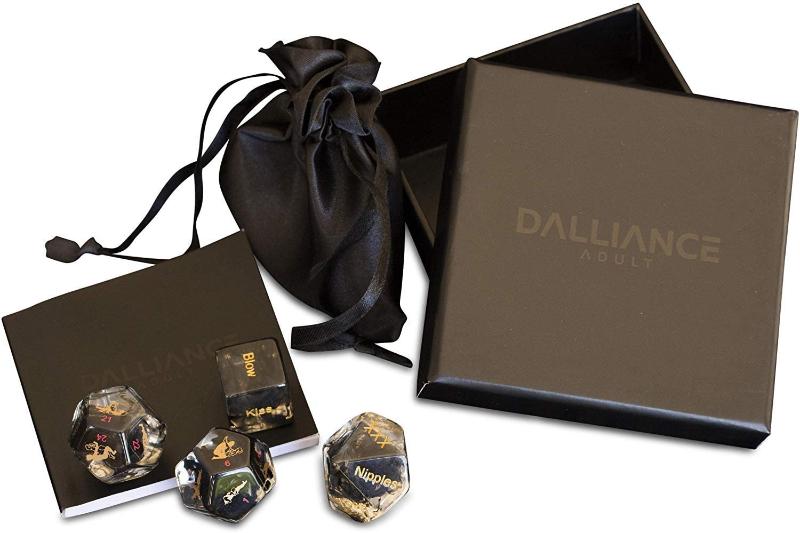 Let's jump over to Amazon, and here we see the SAME set, but in a prettier box … and more expensive. It DOES include an instruction booklet, but I'm not sure how "worth it" that makes the package.
ROLL THE DICE
---

Roll the dice is a website where you can customize your roll results to pretty much anything you want. The upside? It's mostly free and you can alter it to any kinky taste. The downside? The "roll" button shakes in a way that feels like it could induce a seizure and the result is highlight on the master list before it fades into the main screen. Still, free is free.
SEX DICE – APPLE STORE
---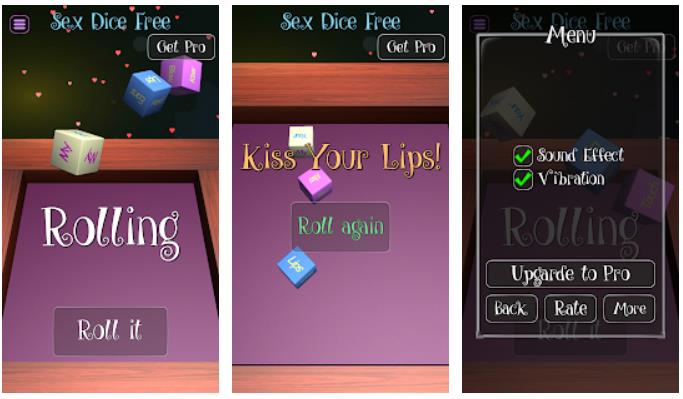 Obviously there was going to be an app version in this list. It's customizable, which is always great. It's also free, but the trade-off is in-app purchases etc. There's a features where you can choose if you play with only men, women, or both (which is important because they promote it for sex party games).
FUNDIC EROTIC DICE
---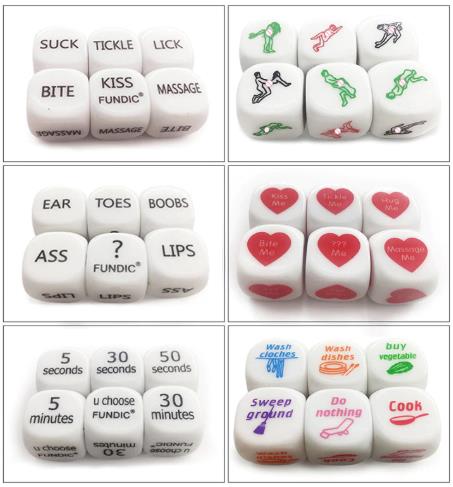 Here's your AliExpress choice. It's problem where most of the items come from to begin with. The price is very reasonable if you're willing to wait the long shipping times and there are a lot of choices. The annoying part is the Fundic branding on the dice. In my opinion, it should be a smaller font … it just makes it look like you should be "kissing fundic" itself.
CUSTOM DICE
---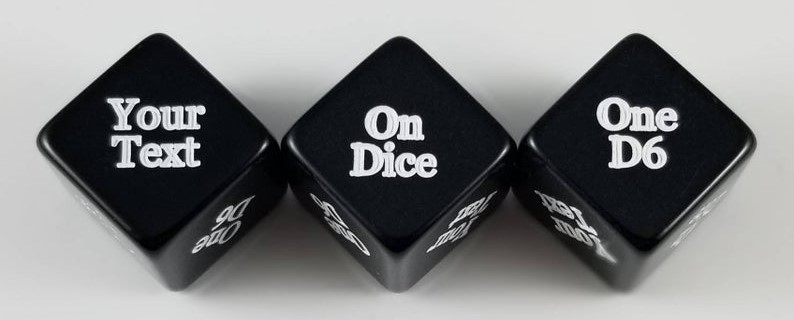 These technically have nothing to do with erotic play, BUT you can customize it to anything you want. This makes it a perfect option if you want to really get into games or are giving it as a gift. It also won't have the annoying branding.
NAUGHTIES FOREPLAY DICE
---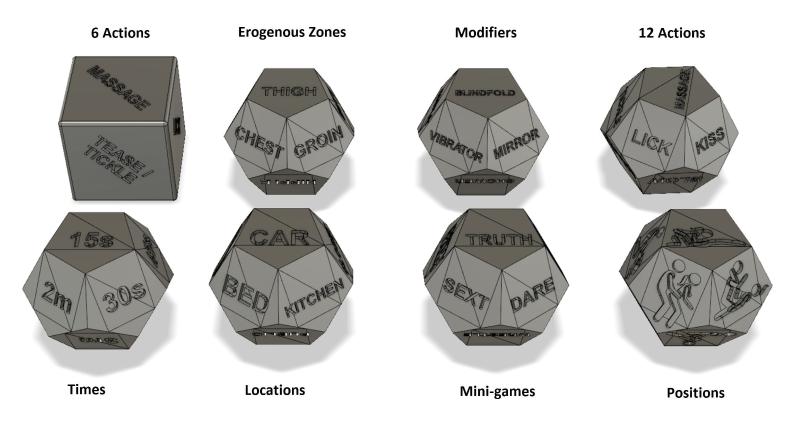 You'll need a 3-D printer and program knowledge (or a friend who does) in order to make this work. But it's the epitome in customization. The download is also free.
What sexy games do you like to play with dice? Share in the comments!