This is NOT a guide for your normal kitten heels or things you might wear out on a date.
No, this is for the skyscraper shoes that are usually reserved for strippers, kink, and other wonderfully naughty adventures. They might look daunting, but it's very possible to master walking in these.
GET OVER INTIMIDATION
---
Yes, these big girls can be terrifying (thinking of falling over while wearing them). They elevation can also be a bit disorienting if you're not used to it. However, most shoes with a 9+ heel will end up as a platform. You get the height but not the stress on your joints.
Have a look at the difference…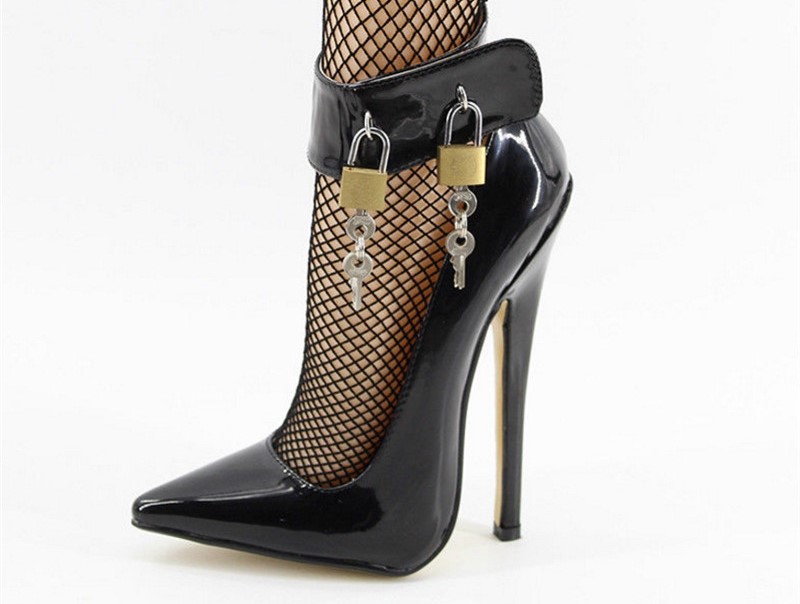 We see the slope of the flood in comparison with the heel and the ball of the foot. Now, let's look at a platform.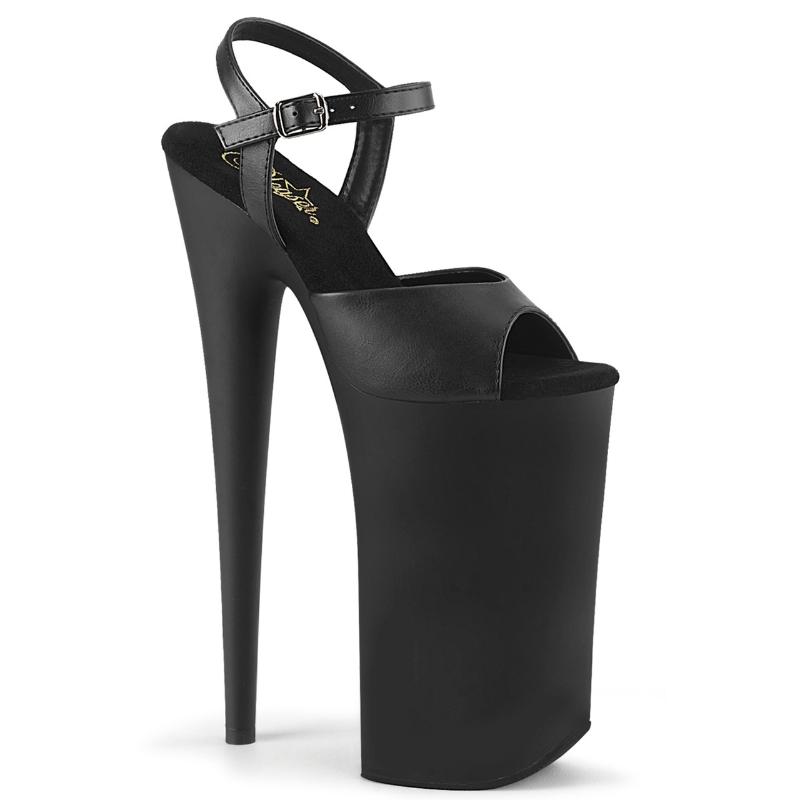 With this, you get the sexy illusion of a very high heel, but the foot slope is a lot gentler on your body.
TRY IN PERSON
---
Stripper shoes (as I call them) are not something to be bought online (unless you know your sizing and the brand well). Find a place that sells them and try them on in person before committing to a purchase.
Speaking of purchasing. It might be tempting to find a bargain basement deal, but there are knock offs and crappy made shoes out there that will end up a nightmare on your feet. In this case, quality is better than savings.
WALKING
---
This might surprise you, but huge heels are NOT meant for walking around in. They're meant to show off while sitting, having a submissive worship them while you lounge back and hold a drink, to have sex in, etc.
Massive respect for those who go an entire day in big platforms, but they've probably conditioned themselves to do it.
After that, it's a matter of practice. I have a drag queen friend who literally walks on his tread mill in new shoes and a couple days before any show so he's ready and sure the shoes are still okay.
Don't be afraid to move slowly. You're an elegant creature that does not need to rush for anyone. Take each step with care. You'll look stealthy, sexy, and elegant.
Use the world around you – meaning YES use handrails or grab onto your partner for support.
Good platforms should have a rubbery grip on the toe section and the front should be slightly curved to allow you to walk.
Take many sitting breaks!
CONDITIONING
---
If you're serious about wanting to master this footwear, you need to get the rest of your body in shape. Your ankles and legs need to be strong and your core needs to rival a yoga master's muscles. You can totally wear them if you're extra curvy, just know that extra pounds means extra pressure on your joints – and your health is more important.
GENERAL SHOE & FOOT INFO
---
If the heel gets taller, there's a high chance you'll need to go up a half or a full size.
Your feel swell and reduce throughout the day. This is why you need the extra space.
Thin soles equal agony. They might be cheaper, but they will hurt like hell. The same goes for the rest of the shoe (less does not equal more).
Chunky or thicker heels will offer more stability (especially if you're just starting out).
Get your feet re-measured every couple of years. They can change, and even a half-size difference is important to know;
Any heel-goddess out there with more advice? Leave a comment below!