When it comes to sex toy design, there's always a fine line walk to what you want your design to be versus not copying a competitor (whether by accident or on purpose).
But…
There are those times when a completely innocent item that was meant to have zero connection to the adult industry ends up taking on spicy tones. And it usually isn't spotted until the internet gets hold of it.
Some examples include: Banana bunkers, blackhead removers, and peanut butter holders for dogs
In fact, animal toys are usually the worst culprit for mistaken naughtiness.
Such is the case with Bark Box's "Big Hokin' Pigs In A Blanket"…
Bark Box is one of those monthly subscriptions that send you a collection of whatever every thirty days. It can be whiskey tasting, wine samples, craft plans, health materials, snacks from around the world, etc. This particular one focuses on treats and toys for your animal-best-friend.
The idea was a Thanksgiving theme, complete with an amusing "meal" for your pet.
Ducken Stuffed Turkey
Crammed Berry Sauce
Colossal Casserole
Bunches Of Brussels
Ample Apple Pie
Mashed Potato Mountain
Themed treats and chew sticks.
The first box also contained the famous Pig in a Blanket. And, as soon as people saw it, the jokes came flooding in. To the company's credit, they laughed off the mistakes, promised they thought it was "spicy because it was a pig butt", BUT, they had no idea what a Fleshlight even was.
It was extra funny because of the use of the words "stuffed" and "overstuffed."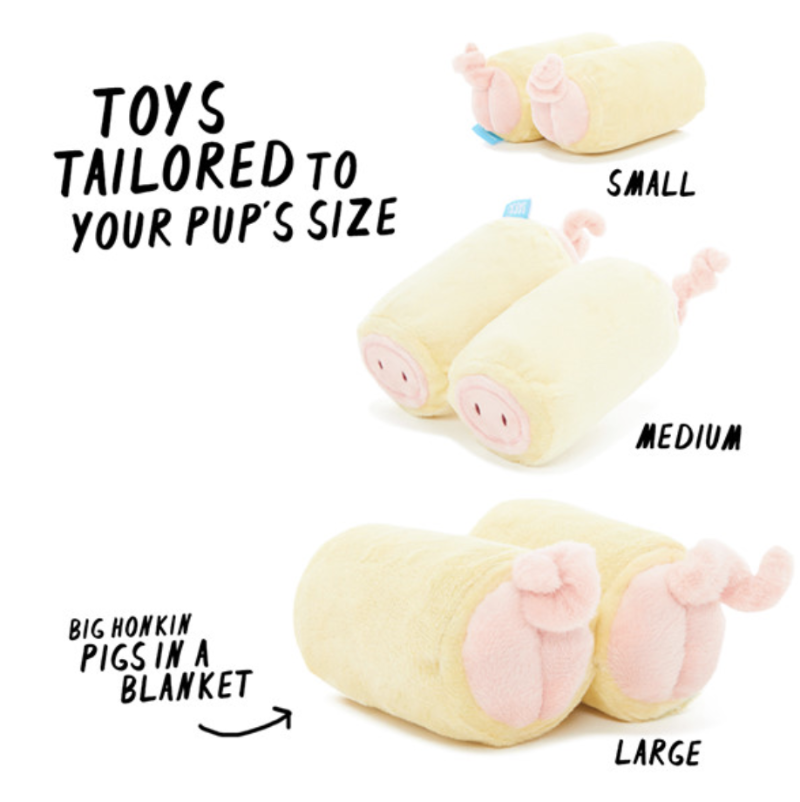 The ordeal became a matter of "it's free press and we're going to embrace it!"
There was also an unending stream of jokes that kept people entertained for weeks. Sadly, the toy has been left out this year. Too bad, they probably would have got extra customers.
What are your thoughts or jokes about these little piggies? Share in the comments!