Masturbator Sleeve Review – Bangers Mega Tight Fucker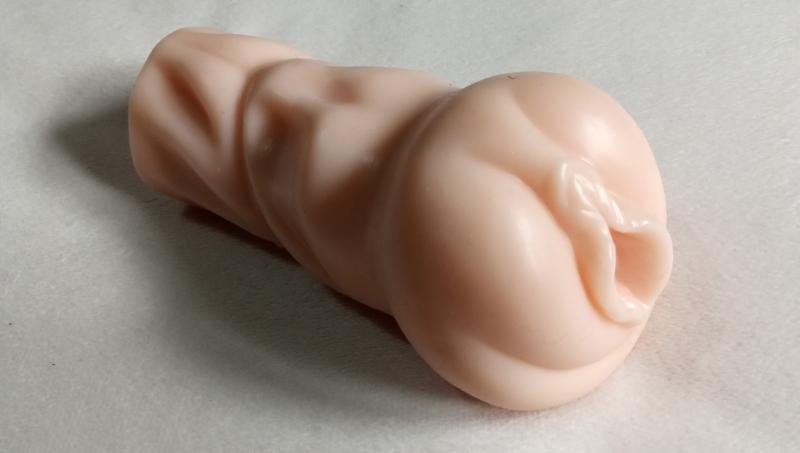 I'm lucky enough to have friends who are also sex toy enthusiasts – so I can shamelessly use their toys and experiences for my own articles … but hey, as long as we're passing on valuable info to the masses, it's all good. And yes, they agreed to lend me the toy. I didn't swipe it from their closet (I'm saving that for the Hitachi wand, heehee).
THE BRAND
---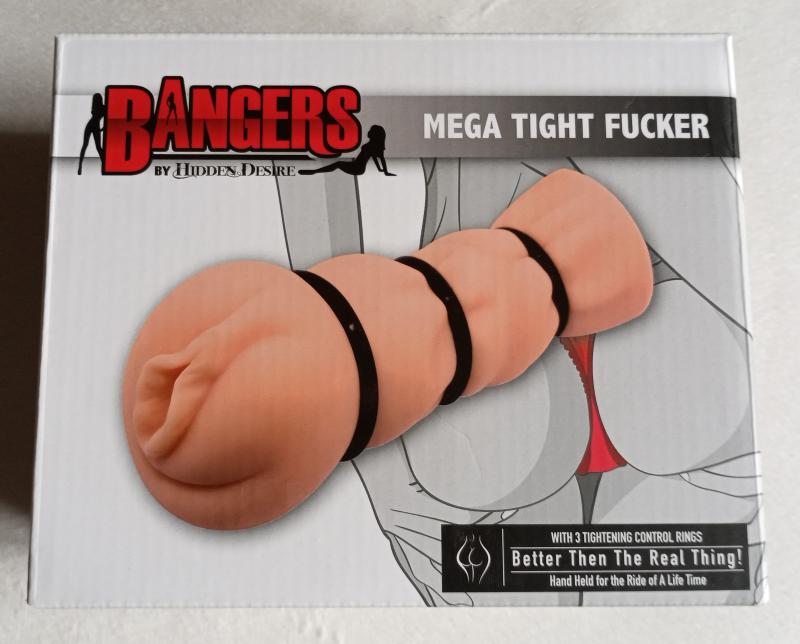 "Bangers" seems to be the line of masturbation toys for men – things like sleeves and dolls. Above that, the maker appears to be "Hidden Desire". However, when researching the maker, all social media and other sites either show up as blanks or just not there (as of around Feb 2018).
This could mean many things. Either they've stepped away from being a public-faced company and just made toys for other people to sell (a distributor) or they've sold/gone out of business. Who knows. And, for the purpose of this article, it might not matter.
Just know that if you're looking for any Banger products, it seems you'll be stuck with mostly Amazon.
THE TOY
---
PRICE POINT – Between 8 and 20 dollars, depending on the seller
SIZE – 7x14x8.5cm / 2.7x 5.5x3.3 inch
LOCATION – Made in China, imported by Scala, Netherlands
INSIDE – 1 sleeve, 3 rings, 1 instruction booklet, plastic packaging
THE MATERIAL
---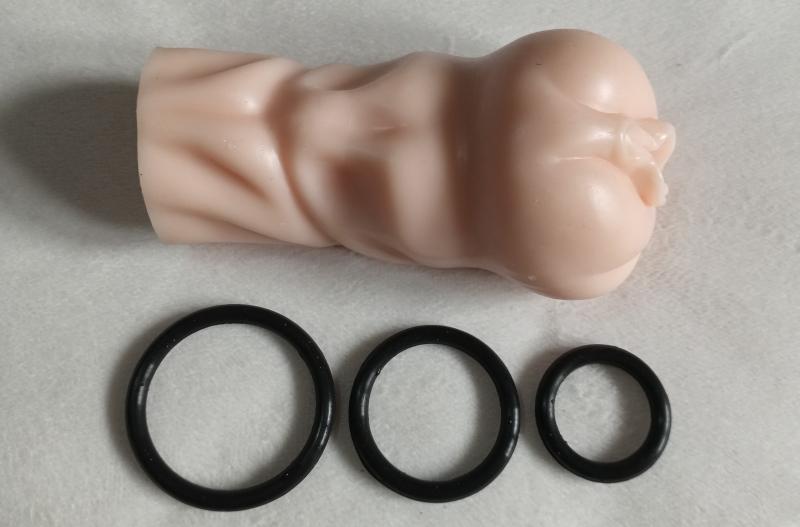 The box says "realistic love skin" (trademark), but that's just a fancy way of say TPE with other additives they don't want to list. The inside texture is soft and meant to feel like a vagina. The outside has a "vaginal" opening with a shaft that I guess is meant to look like muscle.
All in all it looks and feels like a normal, soft TPE sleeve.
However…
The outside material has a REALLY weird feeling to it. When you run your fingers across it, it has a subtle but odd texture to it – like a soft cat's tongue, which is the best description I can think of. Personally, my friend and I found it unpleasant. I'm guessing it's partly functional (which I'll talk about soon).
THE USAGE
---
It's a standard masturbator – nothing special. However, by adding one or more of the rubber rings, you can change the tightness and where you experience harder sensations. This could be the reason for the outside texture (to have a surface where the rings won't slip off, especially during use with your hands covered in lube).
I kind of like the idea. You can personalize it while fixing a common sleeve problem – masturbators are not always a one-size-fits-all situation.
My friend's biggest complaint was about the other end of the toy. There an opening (which is common), but after you "complete your job" the leftovers will either pool on the top end of the toy or splash out the other end. The only way to solve this is to make sure you have tissues close by when you play.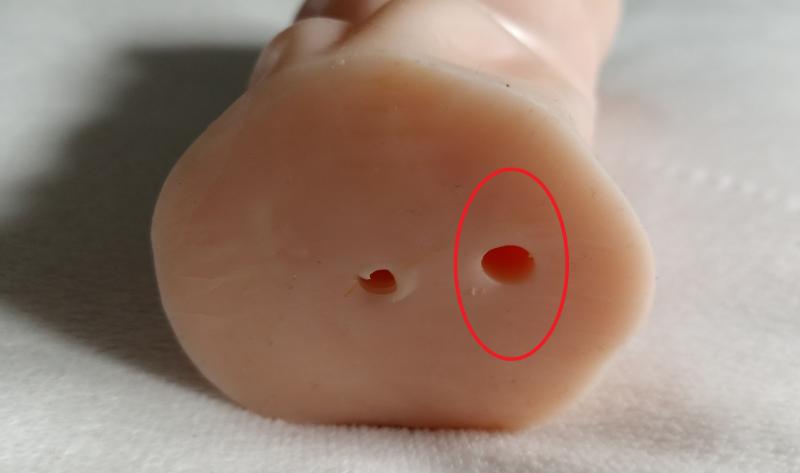 There's also another hole on the other end that confuses me. It can be for a vac-u-lock (the toy is too soft). It can't be for air or pressure (it doesn't connect to the other canal). It could be for the feeling of "anal" play, but there is no inside texture and the shaft is very short. No idea why it's there.
THE PROS AND CONS RECAP
---
+ Adjustable with rings
+ Soft inside
+ Realistic inner texture
+ Open end for easy cleaning
+ An open end, if you're bigger
+ Affordable (look for a deal)
- Strange outer texture
- The open end can be messy
- An extra hole for no reason
- Attracts dust like a magnet
- Needs storage sleeve
- Instructions are for sex toys in general
- "Novelty Only" escape clause on packaging
FINAL VERDICT
---
I'm not in love with it. But I don't hate it. The price point is what mostly saves this toy – it's not overpriced. It might be good if you're just starting out or don't have a large budget. However, if you're already onto Tengas or Fleshlights (or similar toys), you might find this a step backwards.
5/10 – Just okay.
Want a masturbator that VIBRATES and CONTRACTS?
. . . . . . . . . . . . . . . . .
Want more sex toy reviews? You might like these…
Have a toy-tastic day!
Robyn
TagsBangers Mega Tight Fucker