Dating, Sex and the Coronavirus – What's Happening Right Now?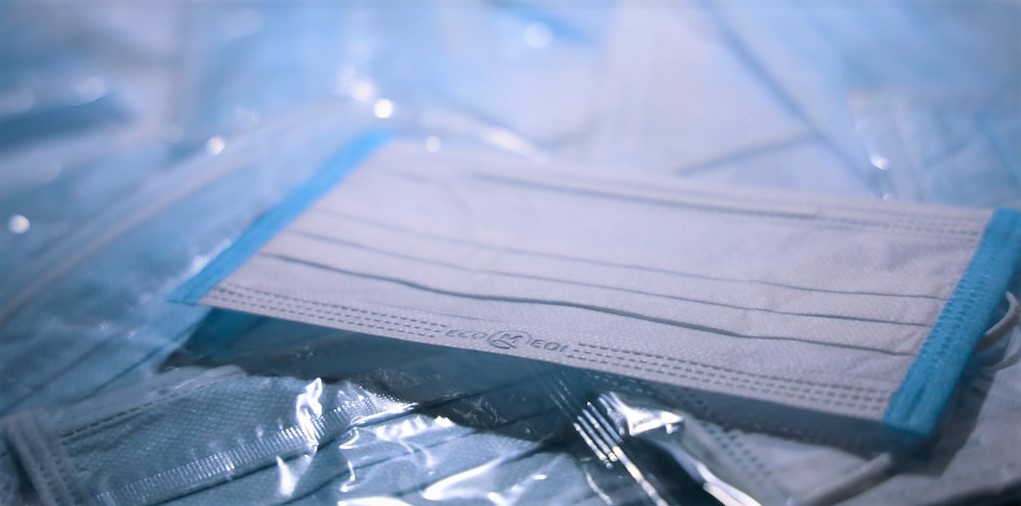 Photo by De an Sun on Unsplash
With Covid cases popping up around the globe, and cities or entire countries going on lockdown, everything is being affected - from toilet paper to public transport. This includes the adult product industry and even sex and dating in general.
Let's take a quick look at what's currently going on…
SOCIAL DISTANCING
---
It's necessary. It's responsible. And, in the grand scheme of things, it's really not that long (some people go months or even years without dates and sex). However, those who are used to an active sex/love life might be feeling the lull in hard ways.
Since the virus is spread through mucus droplets and their airways, even if you do it doggy style with no kissy-kissy, you're increasing your chances of infection. People are noticing the dip in intimacy. Granted, even places like China are noticing a spike in condom sales, but across the board, hookups are on hold.
DATING APP CHATS
---
It might seem weird, but dating apps like Tinder are noticing high chat traffic. People aren't meeting up, but one way to fill the void seems to be sexting. On the other hand, there are some who are suspending or even deleting their accounts because the dick pics are getting too much.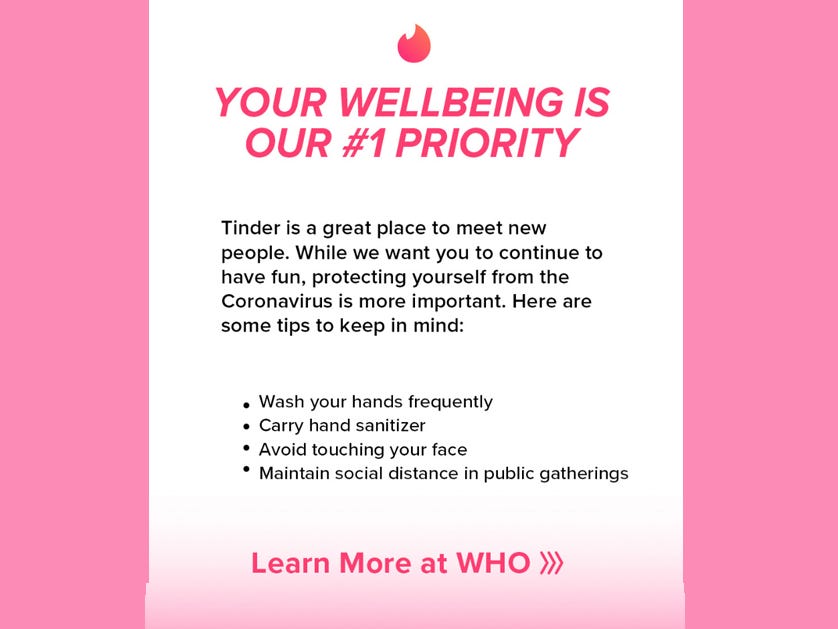 Tinder Warning
SEX TOY SALES
---
Another avenue people are taking is using this time to reconnect with themselves on a sexual level. Re-discovering their bodies, trying new toys, and exploring kinks or fantasies.
Some large companies like Lovehoney are putting on large sales (some up to 70% off) during quarantine. It doesn't matter if it was planned or not, it's great timing for those who are stuck at home and need some fun.
SIDE NOTE: Remember that whatever you buy, forces a delivery person to go outside and come into contact with many people. Yes, if you need to go online shopping, do it, but don't go crazy.
SEX TOY GIVEAWAYS
---
Megan Barton-Hanson, UK glamor model and participant on Love Island, has decided to do a sex toy giveaway of "pleasure positivity parcels".
"I've been speaking to the team at Ann Summers and thinking of a way we can help everyone now we have more time on our hands. Some of us will be spending more time alone, but the lucky ones will be spending more time with a partner - time that we don't usually get."
On top of her "personal favorite" – a vibrator – she added, "And of course lube, you're going to need it stuck inside these few weeks, plus wipes to keep everything clean and hygienic."
SEX WORK SLOWING
---
Whether you agree or support sex work or not, doesn't change the fact that these men and women are seeing their client lists go quiet and savings start to dry up. They are also like everyone else in the workforce. Some might have health insurance. Some might not. Some might have money set aside. Others might be living cent to cent. And, just like everyone else, they might have to dip into their savings to get through the next few weeks or months.
Am I saying people need to book a session? No. But you can still help people who need it (and yes, expect nothing in return). Amazon gift cards (especially for groceries) are a great way to help out anyone.
LONG-DISTANCE CONNECTIVITY
---
It's a group of people that often get overlooked. While people are mourning the loss of date night with their partner, these people are the kings and queens of staying connected even though they are miles apart. But, that doesn't mean things are a-okay for LDR couples right now. Flights are being canceled and borders are being closed.
How does this suck on so many levels?
If you're in the dark about LDRs, all you have to know is that they require a lot of work and planning. People save all their extra dollars and days off so they can meet up a few times a year (or less).
Since a virus outbreak is considered "out of the airline's control" they don't necessarily have to offer refunds if they don't want to. There are plenty of companies that are choosing to give compensation in some way (it would be terrible press otherwise), but people are still experiencing massive amounts of emotional, romantic, and financial stress because of this.
How can you deal with being away from your partner?
LDR websites are a wealth of info and ideas
Use apps or other tech to stay in touch
Try long-distance sex toys to remain intimate
Use the time for quality contact, not quantity
Remember, it's not forever
. . . . . . . . . . . . . . . . .
If quarantines have affected your love life, what are you doing to keep the spark alive? Share in the comments so we can all benefit!
Have a safe day!
Robyn
TagsSex and Covid 19